COST OF LIVING
/
Tax rebate deferred to April as lawmakers bicker over amount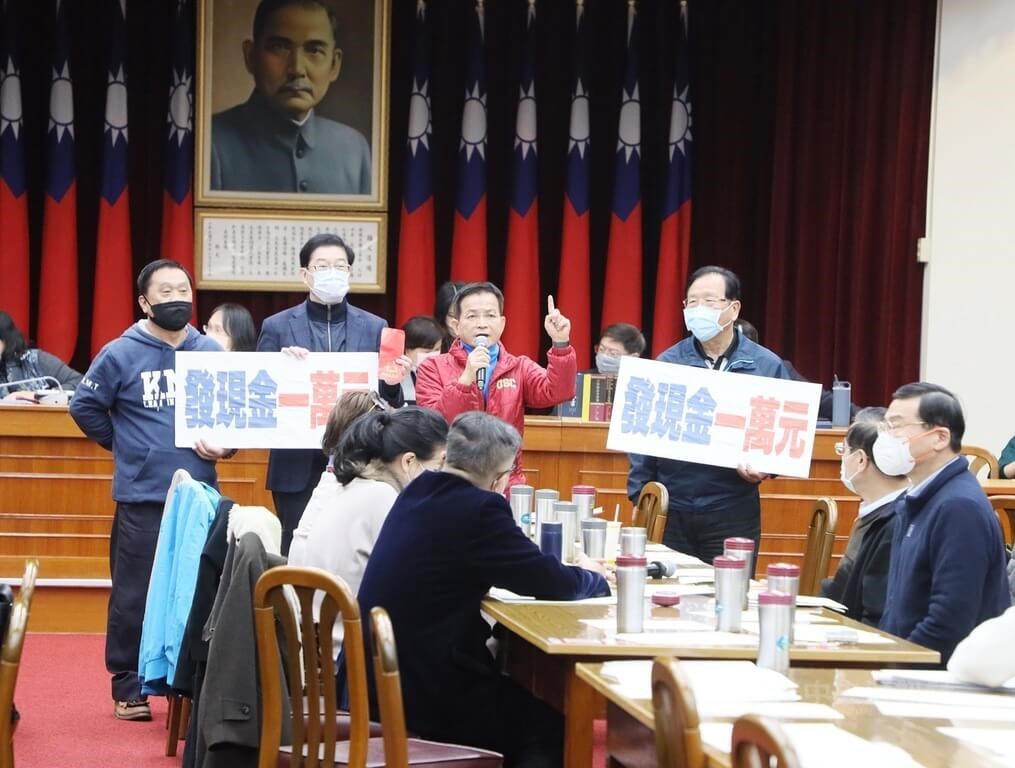 Taipei, Jan. 18 (CNA) Lawmakers were divided on Wednesday over the government-proposed surplus tax revenue rebate of NT$6,000 (US$198) after the opposition Kuomintang (KMT) said the amount should be raised to NT$10,000, resulting in deferral of the measure to April.
Lawmakers on Wednesday continued to review the bill proposed by the government on Jan. 12 outlining how it intended to use the NT$380 billion in tax revenues collected above the budgeted amount in 2022, but decided to hold off on it after three hours of debate.
Under the government's proposal, NT$140 billion of the NT$380 billion tax surplus would be used in one-off cash payments of NT$6,000 to all citizens and three types of foreign nationals -- foreign nationals with permanent residency, resident spouses of Taiwanese nationals, and foreign diplomats.
During the debate, KMT lawmakers pushed their version of the bill that offered a cash handout of NT$10,000 instead, and said that if it could not be funded from the 2022 tax surplus, surplus tax revenues from previous years could be used.
KMT caucus whip William Tseng (曾銘宗) said the number was based on the fact that there was also a tax revenue surplus of NT$430 billion in 2021 and that some of that revenue should also be given back to Taiwanese after applying some of it to government debts.
Tseng said the party hoped the bill could be passed as soon as possible.
On Jan. 13, lawmakers agreed to extend the legislative session to Jan. 19 to allow for the review of the competing bills, but lawmakers still couldn't iron out their differences.
At Wednesday's joint committee review, lawmakers decided to refer the two bills to a negotiating phase, meaning that lawmakers can only put the bills to a floor vote after one month should they not reach an agreement.
The ruling Democratic Progressive Party legislative caucus whip Ker Chien-ming (柯建銘) said that under those procedures the cash payout would be issued in April at the earliest.
The Legislature is scheduled to begin its winter recess Thursday, with the next session set to open on Feb. 20.
View All