Taiwan, Idaho ink pact to promote industrial cooperation
Taipei, Dec. 6 (CNA) The U.S. state of Idaho and Taiwan have inked a memorandum of understanding (MOU) that will pave the way for industrial cooperation, Taiwan's Ministry of Economic Affairs (MOEA) said Tuesday in a press statement.
The MOU between the Taiwan-USA Industrial Cooperation Promotion Office under the MOEA and Idaho-based TechHelp, which is affiliated with the National Institute of Standards and Technology's (NIST) Manufacturing Extension Partnership (MEP), was signed on Tuesday at a ceremony in Taipei, and witnessed by visiting Idaho Governor Brad Little and Taiwan's economics officials.
Under the MOU, the two sides will establish an exchange platform, connect strategic partners and work together to promote the application and industrialization of advanced manufacturing, the statement said.
In addition, both parties will provide advanced technology and supply chain services to their partnered Taiwanese and American manufacturers with the aim of jointly expanding into the global market, the statement added.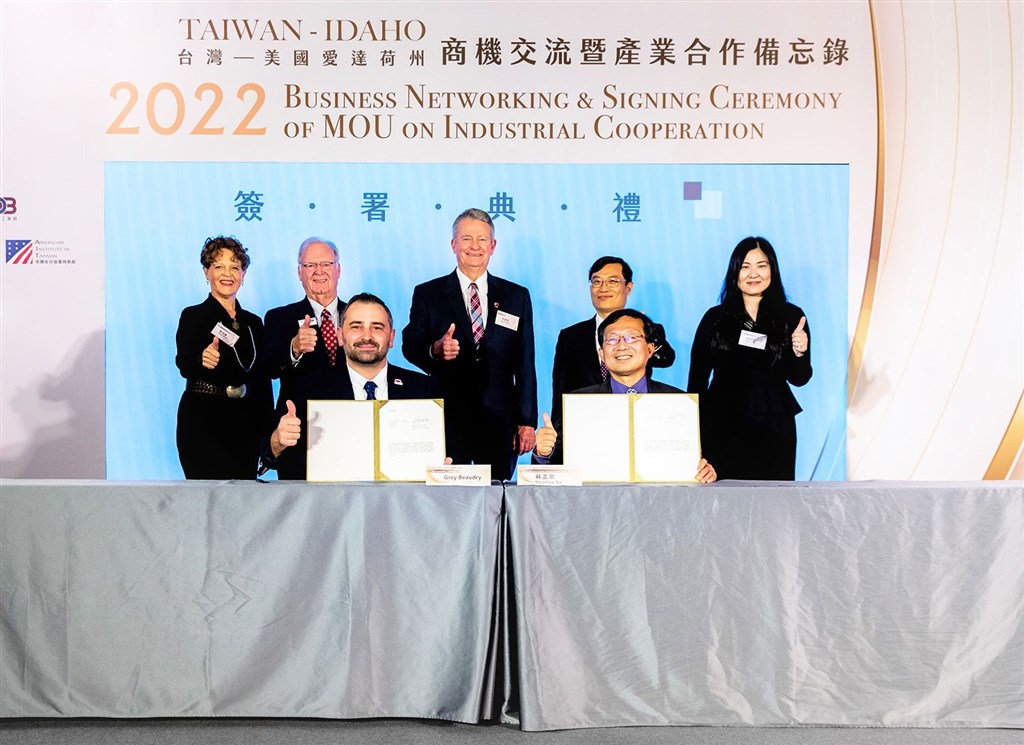 Little, who arrived in Taiwan on Sunday with a delegation of about 50 industry representatives for a four-day visit, also met with President Tsai Ing-wen (蔡英文) at the Presidential Office on Tuesday.
Little said during his remarks that since Taiwan and Idaho reached their first agreement in 1984, the two had built an "incredible" and "consistent" friendship.
"We built not only friendships, we built profitable ventures for both the people of Taiwan and the people of Idaho," the governor said.
Meanwhile, describing Taiwan and Idaho as "mutually important economic and trading partners," Tsai expressed hope that the two sides will continue to strengthen relations and deepen exchanges in the future.
Tsai hinted that Taiwan might eye further cooperation with Idaho, which boasts technological developments in clean energy, semiconductors and aerospace.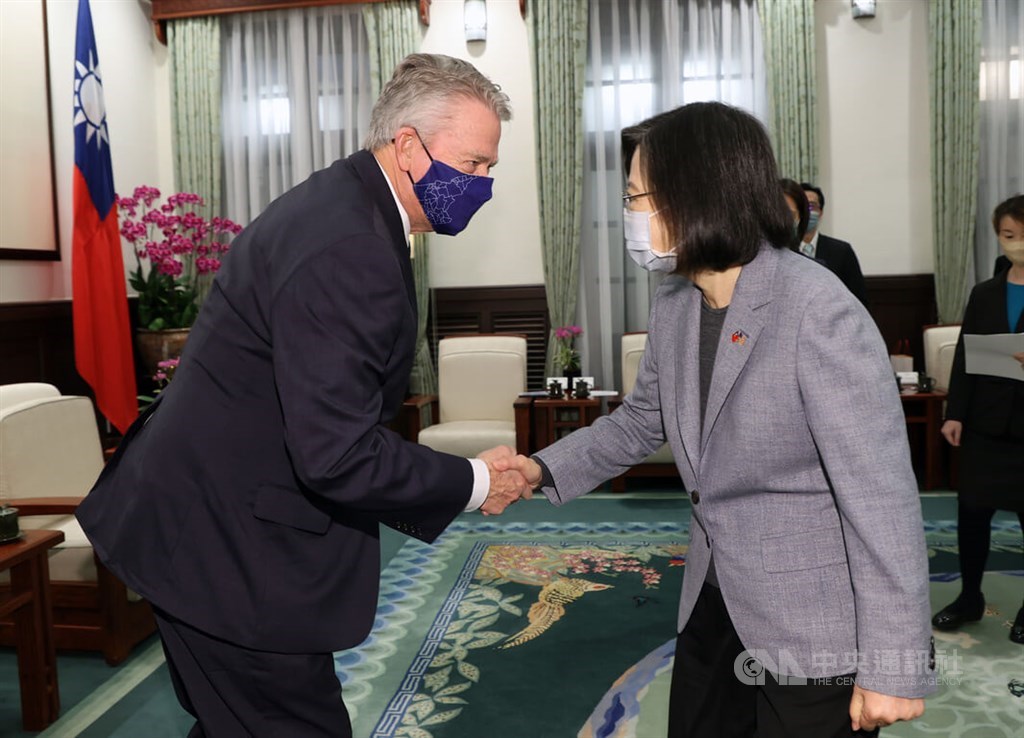 At the same time, Tsai indicated Taiwan's important role in the post-pandemic world, which faces the challenges of supply chain restructuring, climate change and authoritarian expansion.
"Taiwan's democracy and security are key to the peace and stability of the international order," Tsai said.
The country is willing and able to strengthen cooperation with democratic partners to foster the security of international supply chains, especially in the area of semiconductor production, Tsai said.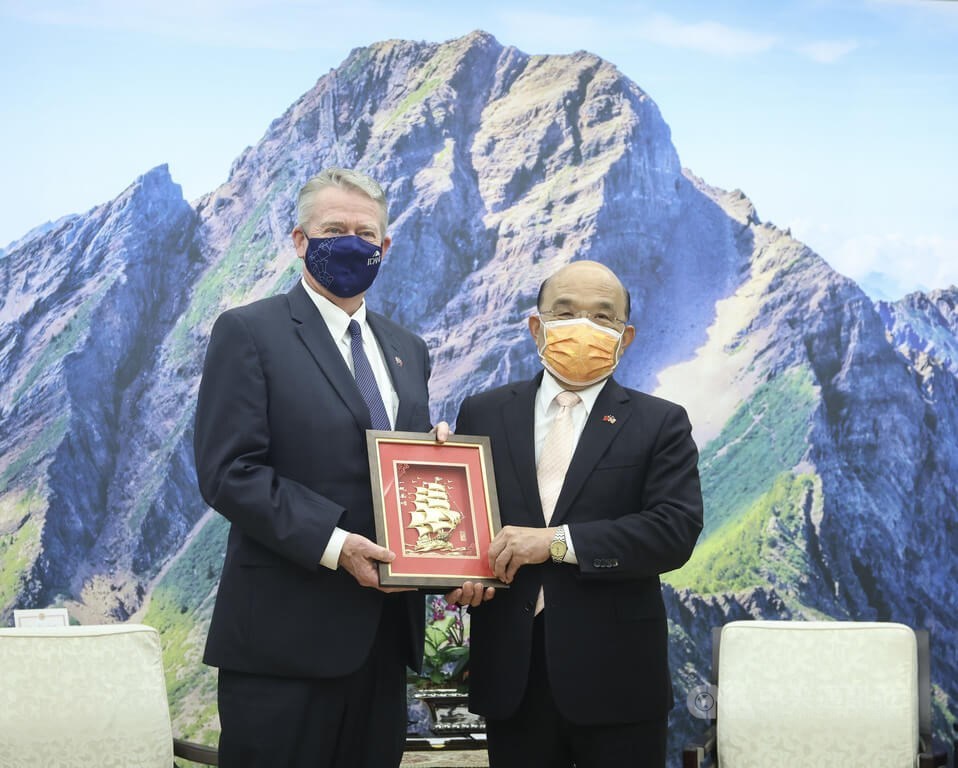 Source: Presidential Office