MOE declines to probe supervisor of politicians' plagiarized theses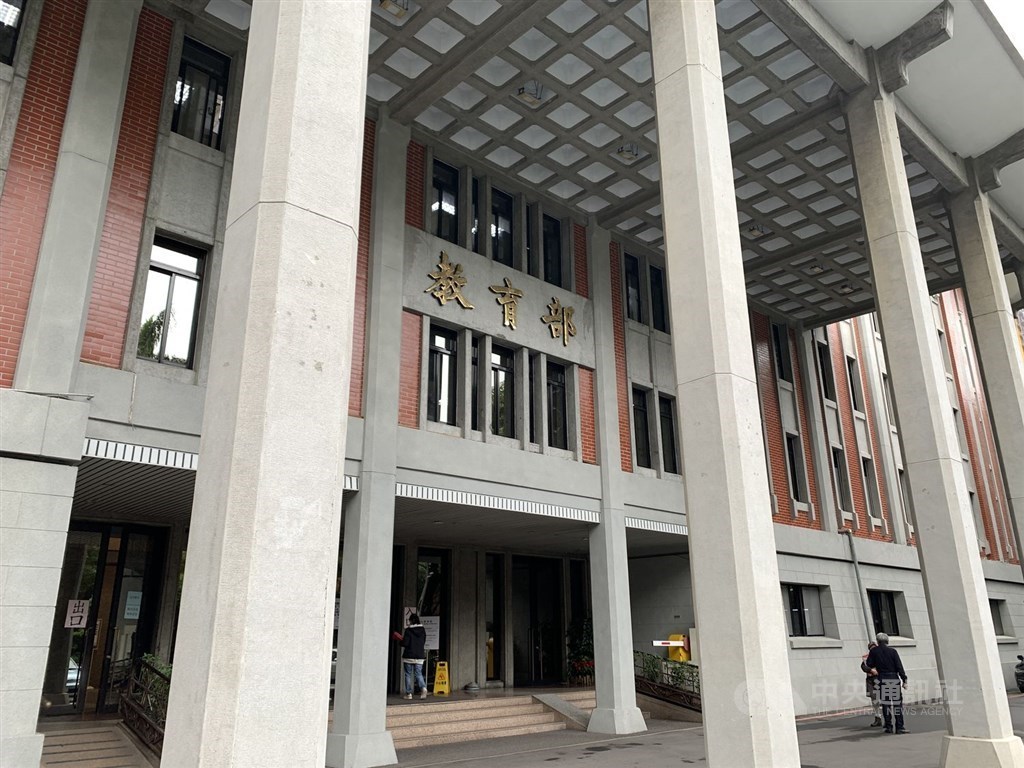 Taipei, Dec. 5 (CNA) Education Minister Pan Wen-chung (潘文忠) dismissed calls Monday to investigate a senior government official and former university professor who supervised the master's theses of two ruling Democratic Progressive Party (DPP) politicians which were recently revoked for plagiarism.
Chen Ming-tong (陳明通), currently director-general of the National Security Bureau, supervised the theses of Taoyuan Mayor Cheng Wen-tsan (鄭文燦) and former Hsinchu Mayor Lin Chih-chien (林智堅) while serving as a professor at National Taiwan University's (NTU) Graduate Institute of National Development.
Lin's degree was revoked after a review in August, leading to his withdrawal as DPP candidate in the Taoyuan mayoral election, while Cheng revealed last Friday that his degree had also been rescinded. Both cases were due to validated accusations of plagiarism.
In an appearance at the Legislature Monday, Pan was asked by lawmakers from the opposition Kuomintang (KMT) whether based on the two high-profile cases, the MOE would conduct a comprehensive review of the more than 170 theses completed under Chen's supervision.
Pan responded that while individual professors should be held accountable, academic independence is also one of the "core elements" of university autonomy.
He maintained that while NTU is handling the cheating issue "as is necessary," the string of recent plagiarism cases "is not limited to one single school or academic department."
For this reason, the question of academic integrity and how to better investigate plagiarism accusations will be one of the key items on the agenda at the 2023 National Conference of University Presidents in Taiwan, which will take place in January, Pan said.
Unsatisfied with this answer, KMT lawmaker Chen I-hsin (陳以信) accused the MOE of "dithering" on the issue, when a full investigation of theses overseen by Chen would likely reveal "more bombshells."
In response, Pan argued that "no country" would demand a comprehensive review of the theses supervised by a professor because of a few "isolated cases."
Such an approach would amount to Taiwan placing academic matters entirely under state control, he said.
Meanwhile, at a press conference on Monday, KMT legislative caucus convener Tseng Ming-chung (曾銘宗) warned that the recent plagiarism cases may be "the tip of the iceberg."
"There are now voices even within the DPP urging Chen Ming-tong to resign" as head of the National Security Bureau, Tseng said, adding that the KMT also calls on Chen to think about "whether or not it is time to go."
Separately on Monday, DPP legislative caucus secretary Lo Chih-cheng (羅致政) pointedly passed on a chance to back Chen when asked about the issue by reporters.
"From the perspective of the Legislature, we hope that every political appointee can make an overall consideration as to whether or not they are fit to remain in their position," Lo said.
Currently, he said, the DPP legislative caucus' main focus is on maintaining political stability while "reflecting and then making adjustments for the next stage" in the future.
According to Lo, President Tsai Ing-wen (蔡英文) is planning to conduct an overall review of the composition of her administration after the end of the current term of the Legislature.
The DPP legislative caucus "respects" the president's decisions on any future personnel-related matters, he added.