DPP lawmaker's doctorate degree revoked by NTPU for plagiarism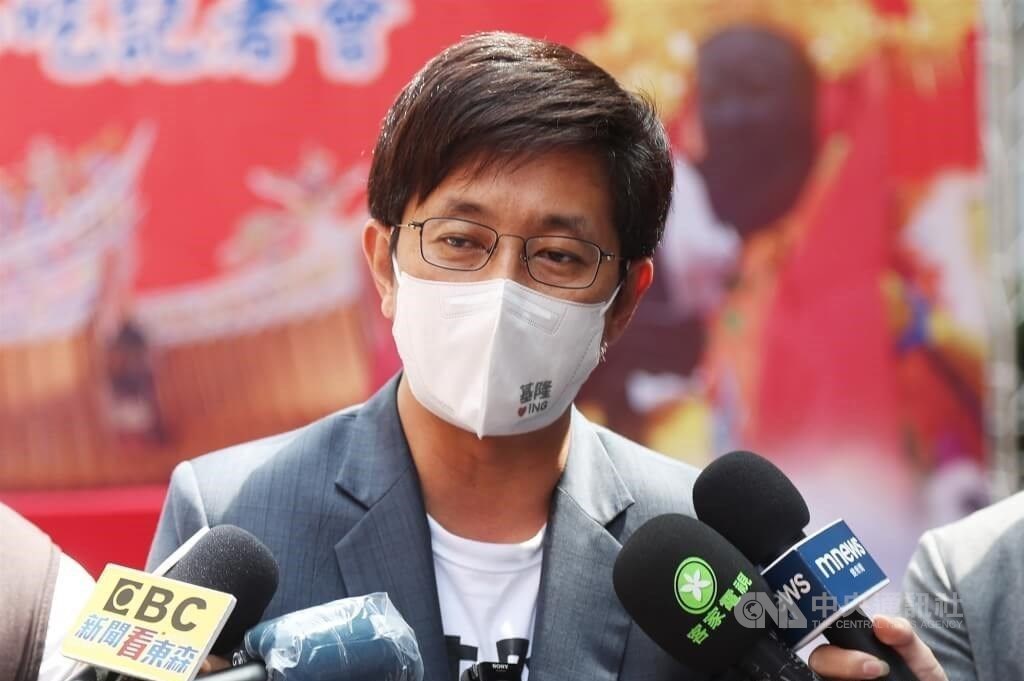 Taipei, Dec. 3 (CNA) Legislator Tsai Shih-ying (蔡適應) of the ruling Democratic Progressive Party (DPP) has had his doctorate degree revoked by National Taipei University (NTPU) for plagiarism in his dissertation, Tsai said on social media on Saturday.
In a post published on his Facebook page, Tsai, who lost to his Kuomintang rival Hsieh Kuo-liang (謝國樑) in the Keelung mayoral election on Nov. 26, said he had been informed that NTPU had revoked his doctorate degree from the Graduate Institute of Urban Planning due to plagiarism, following a review by the school's academic ethics committee.
However, he said he had not received a formal notice from the committee about this as yet.
According to local news media, Tsai passed his dissertation defense in October 2019 and received his doctorate degree in 2020 after he was reelected as a legislator in Keelung in January 2020.
In September 2022, however, three Keelung and Taipei City councilor candidates from the New Power Party accused Tsai of plagiarizing his dissertation and made a report to the university, which then decided to conduct a review of his dissertation.
Tsai said in his Facebook post that he respected NTPU's decision and apologized for his negligence in not listing all of the necessary citations in his dissertation and for the trouble caused to his teachers and the school.
Tsai also said he had spent almost 10 years to complete the dissertation including conducting field studies, and emphasized that his dissertation was original with only 2 percent of the content similar to other works.
While the committee was probing his work, Tsai said, he showed up in person before the committee to provide explanations on how he completed the dissertation, and expressed willingness to correct his omission of some citations in his dissertation.
To protect his own interests, Tsai said, he will file an appeal and come up with the necessary information to prove that his work was original.
Tsai said when he served as a Keelung City councilor, he chose to pursue a doctorate degree in urban planning because he had seen the city's stagnation, hoping that the studies would enable him to help improve the city's development.
He said he had applied what he learned from the program to public service, while expressing gratitude to NTPU and his professors for the education he had received.
Tsai said as a lawmaker, he would never forget the trust that his constituents in Keelung had put in him and would continue to devote himself to developing the city.
The revocation of Tsai's doctorate degree has come right after the revocation of Taoyuan Mayor Cheng Wen-tsan's (鄭文燦) master's degree by National Taiwan University (NTU) also for plagiarism in his thesis, which was disclosed Friday.
Cheng and Tsai's cases are the latest in a spate of plagiarism accusations in the run-up to the Nov. 26 local elections, with the most high-profile one being against former DPP Hsinchu Mayor Lin Chih-chien (林智堅), who at the time was the party's chosen candidate to replace Cheng as Taoyuan mayor.
Lin's two master's degrees from NTU and Chung Hua University were revoked separately by the two schools in August, prompting him to drop out of the Taoyuan mayoral race.
Related News
Dec. 2: NTU revokes Taoyuan mayor's master's degree for plagiarism
Nov. 26: Simon Chang reclaims Taoyuan for the KMT
Oct. 26: Institute sues TPP lawmaker for copyright infringements
Oct. 15: Taiwan's top university passes rule against plagiarism
Sept. 5: KMT Taoyuan mayoral candidate denies plagiarism accusations
Aug. 24: Chung Hua University revokes ex-Hsinchu mayor's degree, diploma
Aug. 16: NSB chief will not teach at NTU in new semester amid plagiarism row
Aug. 12: DPP's Taoyuan mayoral candidate pulls out over thesis plagiarism