ELECTIONS 2022
/
After election losses, DPP vows to engage in introspection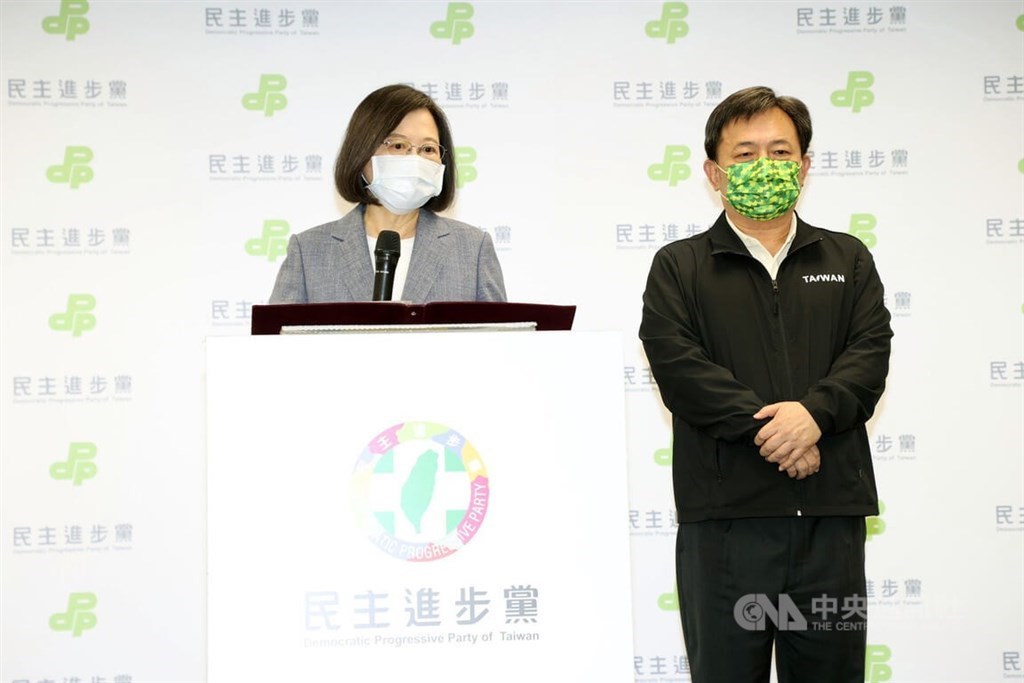 Taipei, Nov. 27 (CNA) The ruling Democratic Progressive Party (DPP) said its poor showing in the local government elections on Saturday were indicative of public opinion and would prompt some self-reflection within the party.
Through such introspection, the DPP hopes to squarely face the reasons for its setback at the polls, when it managed to secure only five of the 21 city and county leadership seats that were on the ballot, DPP Secretary-General Lin Hsi-yao (林錫耀) said at a news conference late Saturday.
When the results were called, the opposition Kuomintang (KMT) had secured 13 of the 21 seats, while the DPP's count had dropped to five, two less than it had going into the local government elections.
At the DPP's post-election press conference Saturday night, President Tsai Ing-wen (蔡英文) announced her resignation as the ruling party's chairperson, saying that she accepted responsibility for its poor performance.
While some DPP members blamed the party's cyber troops for the crippling losses, Lin said the "cyber flanks" were not central to the DPP's election campaign and therefore could not be seen as the reason why it lost so badly.
The party's major policies are devised by its internal decision-making teams, and they are the ones who should be held responsible, Lin added.
The DPP's poor showing in the local government elections reflected public opinion of its performance, and its chances of recovery will depend on how it acts going forward, Lin said, noting that two legislative by-elections and one mayoral election will be coming up soon.
The Central Election Commission has set Dec. 18 as the date for the Chiayi mayoral election, which could not be held Saturday, as one the candidates, independent Huang Shao-tsung (黃紹聰), had died suddenly earlier in the month.
The two legislative by-elections are scheduled for early next year -- in Taipei and Nantou County -- to fill seats left vacant by KMT lawmakers who ran and won in Saturday's polls, Lin noted.
Chiang Wan-an (蔣萬安), who resigned as a legislator on Nov. 10 to focus on the Taipei election, was elected mayor of the capital city, while Legislator Hsu Shu-hua (許淑華) won the magistrate election in Nantou.
A DPP member said that while several public opinion polls showed that President Tsai had an approval rating of over 50 percent, that did not convert into votes for the DPP candidates in the local government elections.
View All