ELECTIONS 2022
/
DPP Chou Chun-mi becomes 1st elected female magistrate of Pingtung County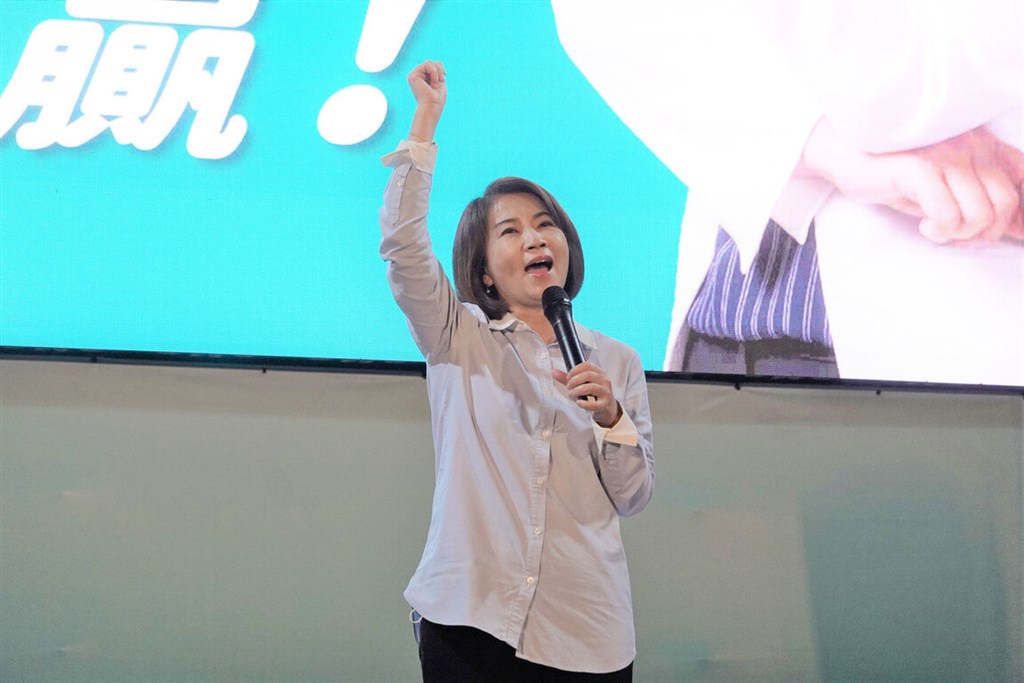 *The story was updated at 11:55 p.m. with final vote count. 
Taipei, Nov. 26 (CNA) Chou Chun-mi (周春米) of the ruling Democratic Progressive Party (DPP) became the first elected female magistrate of Pingtung County after defeating her opponents in Taiwan's local government elections on Saturday.
Chou finished with 217,537 votes, or 49.09 percent of the total, with her primary opponent, Su Ching-chuan (蘇清泉) of the main opposition Kuomintang (KMT), receiving 206,460 votes, or 46.59 percent, according to figures from the Central Election Commission (CEC).
Chan Chih-chun (詹智鈞) of the New Power Party (NPP), sat a distant third with 19,156 votes,or 4.32 percent.
Su and Chan obtained 206,200 (47 percent) and 19,114 (4.3 percent) votes, respectively, as of that time.
Chou declared victory at 8:50 p.m. The outcome of the election will not be confirmed until officially announced by the Central Election Commission.
A graduate of National Taiwan University with a law degree, Chou was a judge for seven years before working as a lawyer for the next 15 years. Chou then moved into politics, serving as a DPP legislator-at-large since 2016.
Chou first gained prominence when she represented victims' families in seeking national compensation from the government over the Shuangyuan Bridge disaster on Aug. 9, 2009.
Several people were left dead when raging floodwaters brought by Typhoon Morakot washed away the bridge's support columns.
There had been no warning of the bridge's imminent collapse, nor was there any attempt made to seal off the bridge that connected Kaohsiung and Pingtung counties, despite the record rainfall upstream brought by the typhoon.
Because of that, Chou argued at the time, the government should be liable for compensation, as the victims were found to have died as a result of public officials' negligence.
The magistrate-elect is the daughter of Chou Hui-huang (周輝煌), who was a former Pingtung County councilor for the KMT.
Contrary to her father, however, Chou developed an attachment to the DPP during her time as lawyer, having provided legal counseling for several party officials for a number of years prior to becoming a lawmaker.
Her victory on Saturday meant the DPP will continue to retain its leadership of the southern Taiwan county after outgoing magistrate Pan Meng-an (潘孟安) finishes his current term.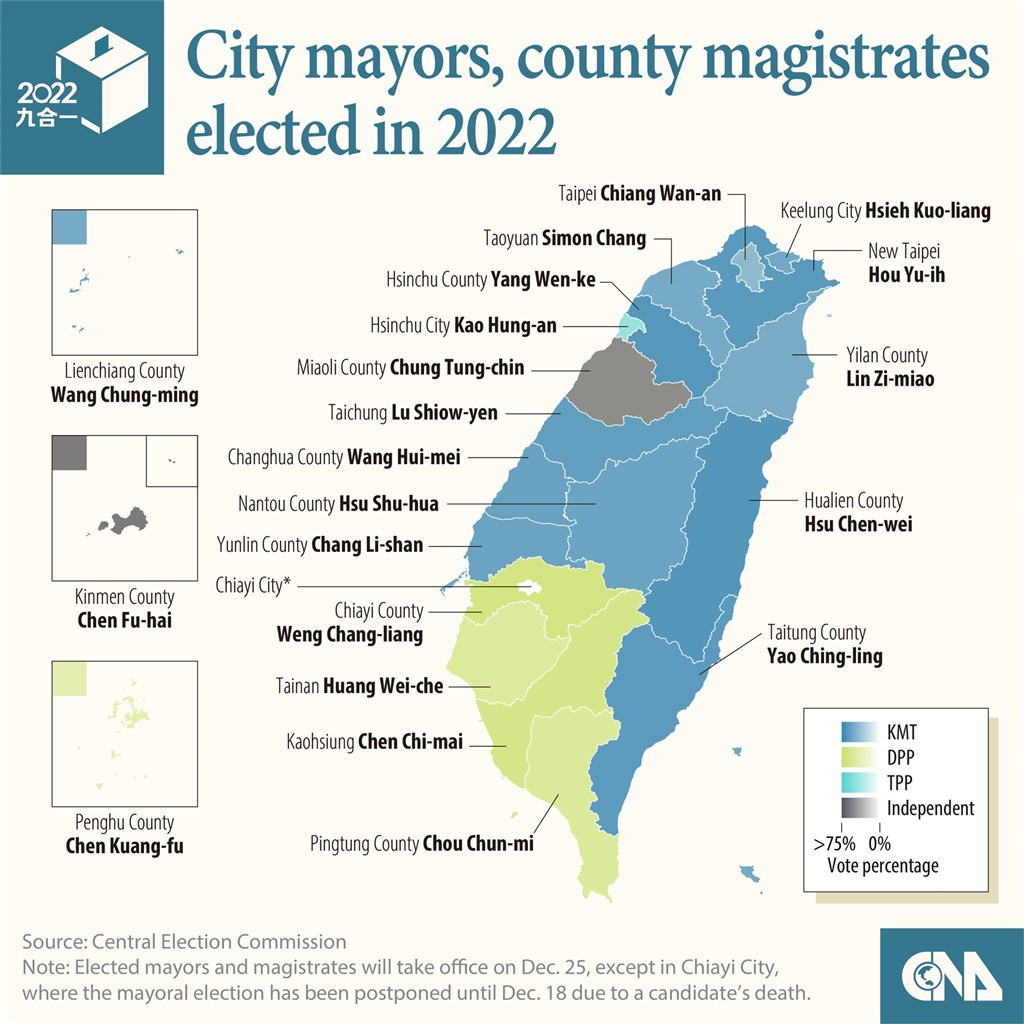 View All