INTERVIEW
/
'People should not be intimidated,' Canadian MP says after China rebuke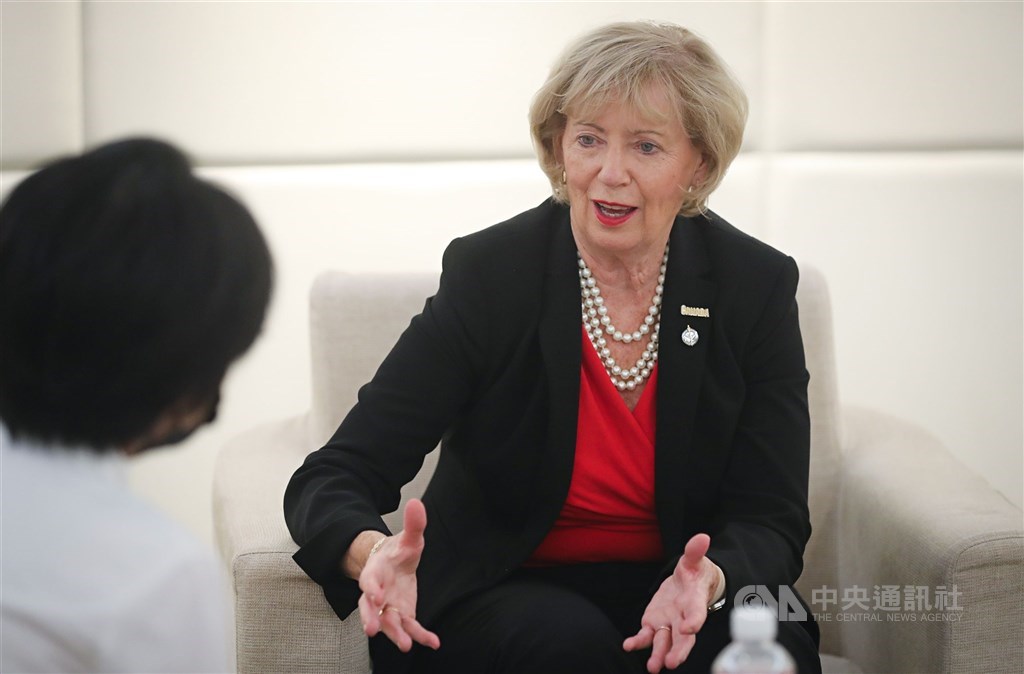 Taipei, Oct. 16 (CNA) Canadian MP Judy Sgro said Friday that people "should not be intimidated by outside sources" after China publicly rebuked the parliamentarian for visiting Taiwan.
According to the Globe and Mail, the Chinese embassy in Canada said via a statement that the visit to Taiwan by a parliamentarian delegation led by Sgro from Oct. 9-14 "blatantly violates the one-China principle" and "grossly interferes in China's internal affairs."
The statement, which was provided to the Canadian news outlet on Thursday (local time), also said China would "continue to take resolute and strong measures to defend its national sovereignty and territorial integrity, and oppose the interference by external forces in China's internal affairs," without outlining what action it would take.
In an interview with CNA in Taipei, Sgro laughed off the suggestion that such pressure tactics from China would prevent her and other MPs from visiting Taiwan.
"I think people should be encouraged to visit Taiwan. You have so much to offer. And, the world needs to know more about Taiwan. People need to be encouraged to come and have a positive experience, and should not be intimidated by outside sources," said Sgro, who heads the Canada-Taiwan parliamentary friendship group.
Sgro, who currently serves as chairwoman of the Standing Committee on International Trade, arrived in Taiwan on Sunday with the delegation that also includes House of Commons members Angelo Iacono, Simon-Pierre Savard-Tremblay, Richard Martel, and Chris Lewis.
The five-member Canadian group was the latest in a series of delegations from the United States, France, Germany, and Japan to have visited Taiwan since early August, when China conducted week-long military exercises in multiple areas around the island in the wake of a trip to Taipei by U.S. House Speaker Nancy Pelosi.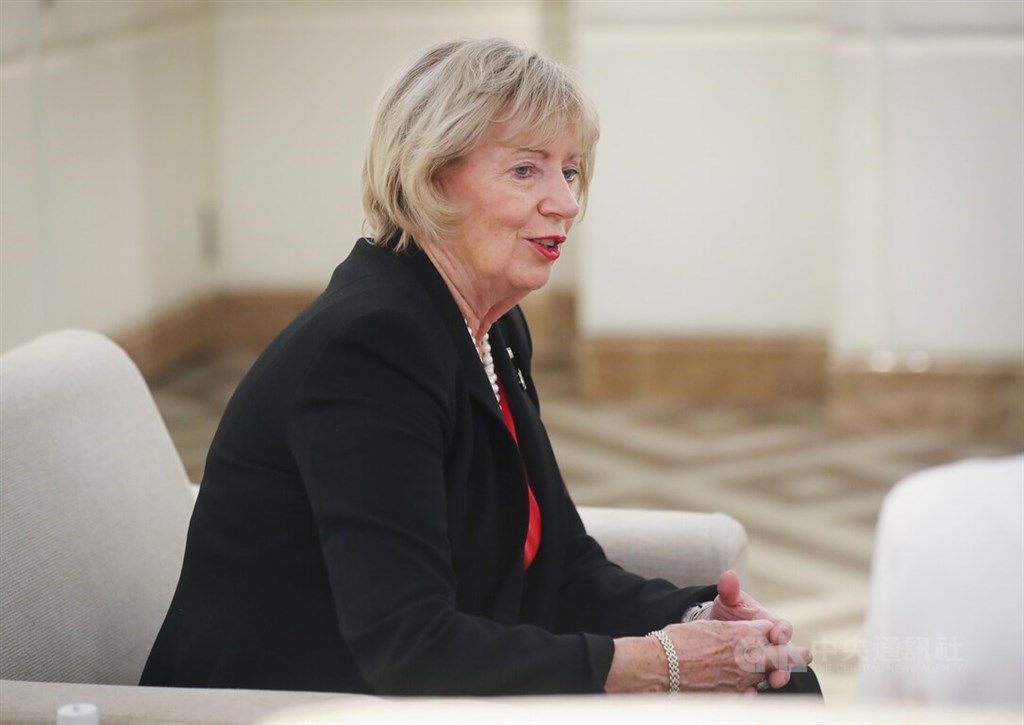 Sgro said the delegation had focused their visit on seeking opportunities for economic and investment cooperation between Canada and Taiwan.
According to Sgro, this was why the group met with Taiwanese officials as well as business representatives from Taiwan's tech giants, including Taiwan Semiconductor Manufacturing Co. (TSMC), the world's largest contract chipmaker.
Sgro said that both sides had discussed ways for Canada and Taiwan to work together to boost the development of semiconductors.
In addition, they explored the idea of providing "academic exchange" opportunities to Canadian university students who are interested in the industry, she said, adding that cooperation as such could foster stronger ties between the two nations.
With the Taiwanese government, the delegation also talked about the issue of a foreign investment promotion and protection arrangement (FIPA).
During a meeting with the delegation on Tuesday, Tsai expressed hope that Canada and Taiwan would soon begin negotiations towards a FIPA, saying that such a deal would "strengthen bilateral economic and trade links." The two countries wrapped up their "exploratory discussions" on the FIPA in June.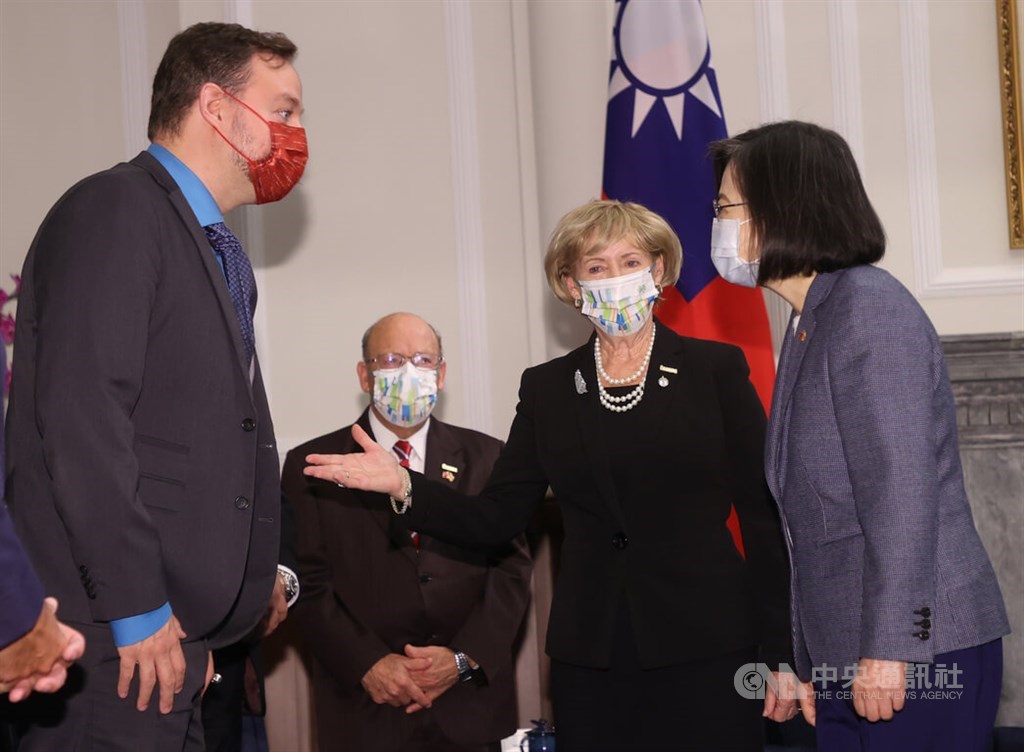 Sgro, who in 2018 sent a letter, along with other MPs to the Canadian government urging it to begin FIPA talks with Taiwan, reiterated her support on Friday and told CNA that the delegation would "use our voices as parliamentarians" after returning to Canada.
"We will go back to Canada with a very positive message … about the opportunities there are for Canada and Taiwan to continue to strengthen their relationship," she added.
The Canadian government "is doing its due diligence," Sgro said of the status of the issue.
"We have a responsibility to ensure that Canadian businesses are protected ... So as we open that door for a positive trade agreement, we want to make sure that all of the issues are covered," she said.
View All