Palau president pledges support for Taiwan amid regional tensions
Taipei, Oct. 6 (CNA) Palauan President Surangel Whipps Jr., who is currently in Taiwan with a delegation, said Thursday at a ceremony in Taipei that his country will continue to support Taiwan amid tensions in the Indo-Pacific region.
Whipps, who was received by President Tsai Ing-wen (蔡英文) at a welcome ceremony with military honors, said the people of Palau "are committed to supporting Taiwan despite the mounting aggression in our region."
He was likely referring to the week-long military exercises conducted by China in the wake of a trip to Taipei by United States House Speaker Nancy Pelosi from Aug. 2-3.
Palauan people "deeply value the friendship between our two nations" based on a shared commitment to preserving peace, freedom, democracy and human rights, he said.
According to the Palauan president, Taiwan and Palau have engaged in a maritime partnership that contributes to the maintenance of peace, security and stability in the Indo-Pacific region.
"Palau looks forward to continuing our strong friendship with Taiwan," Whipps said. "We know that we are stronger together, and through cooperation, we can overcome the challenges our nations continue to face now and in the future."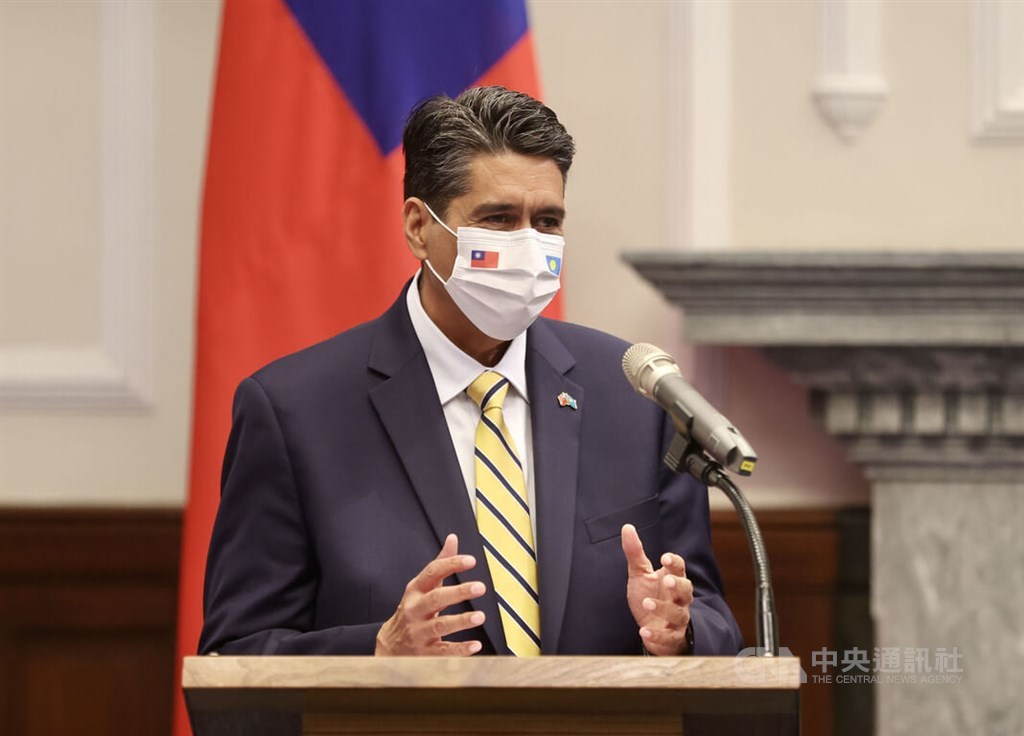 Meanwhile, Tsai said Taiwan greatly appreciates its friendship with Palau and the government looks forward to deepening bilateral ties in numerous domains.
Over the past two decades, the two nations have "helped and supported each other [in] overcoming many challenges," Tsai said, mentioning in particular the fight against the COVID-19 pandemic.
Palau, which officially established diplomatic relations with the Republic of China (ROC), Taiwan's official name, in 1999, is one of 14 states in the world to have such relations with Taiwan.
The ceremony was followed by a meeting between Tsai and Whipps and a banquet hosted by Tsai for the Palauan delegation.
Also on Thursday, Tsai and Whipps witnessed the signing of an agreement on public finance cooperation between the two countries.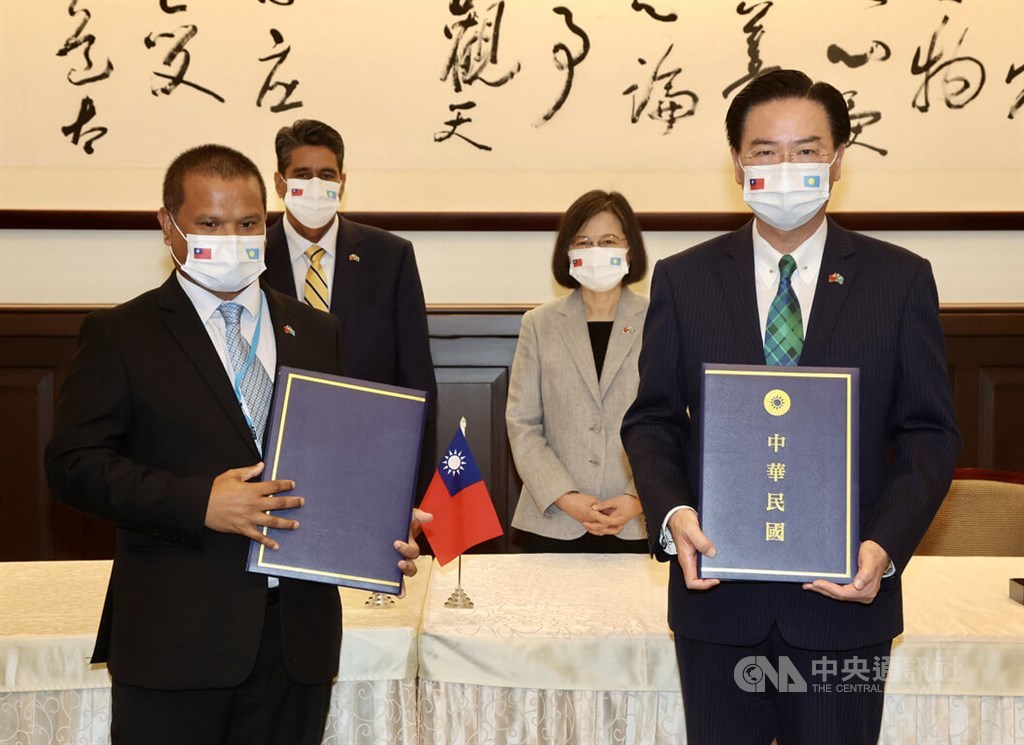 According to Taiwan's Ministry of Finance (MOF), the agreement will allow for bilateral collaboration in the area of public finance through meetings, seminars, training sessions and mutual consultations.
The ministry said that under the agreement, the country would share its best practices in achieving fiscal discipline and the digitization of tax and customs systems, as well as public debt management.
Speaking at the signing ceremony, Tsai said she hoped the agreement would pave the way for further cooperation in various areas between Taiwan and Palau and that together the two nations would contribute to the prosperity and stability of the Asia-Pacific region.
According to Taiwan's Ministry of Foreign Affairs (MOFA), Whipps, who assumed the presidency in January 2021, will attend the ROC National Day celebration on Oct. 10 and give a speech at the opening of the Yushan Forum on Friday.
However, it remains unclear how long the Palauan delegation will stay in Taiwan, as MOFA said it would make an announcement at an appropriate time.