U.S. senators sponsor bill to seek Taiwan's inclusion in ICAO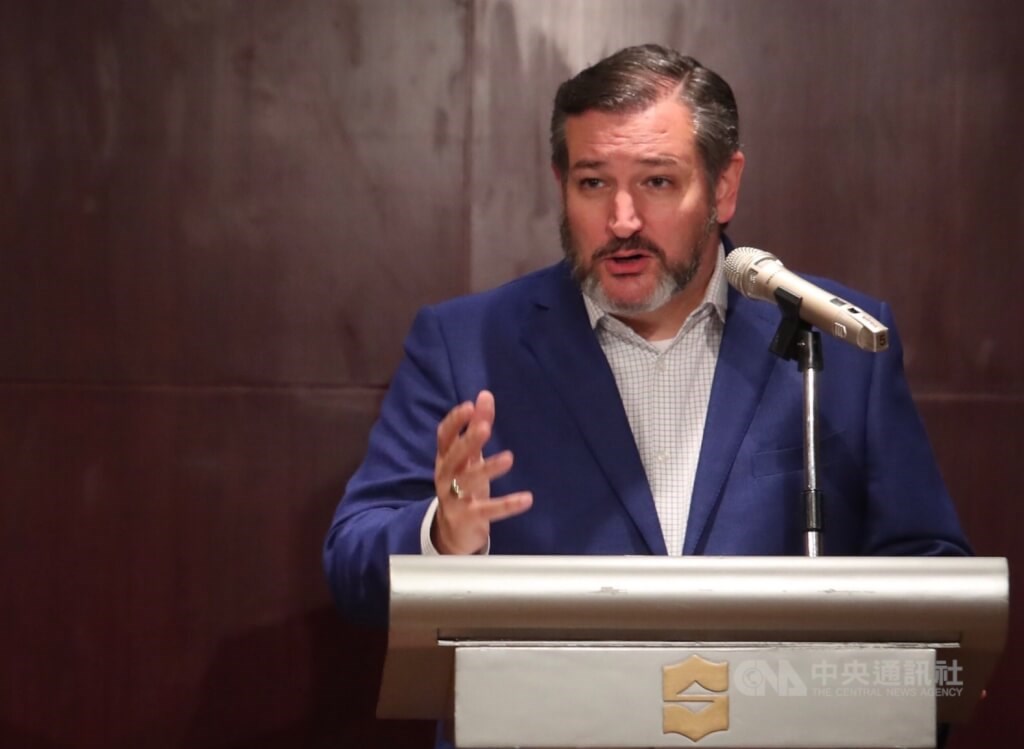 Washington, Sept. 29 (CNA) United States Senators Ted Cruz (R-Texas) and Jeff Merkley (D-Ore.) on Thursday jointly introduced a bill in Congress that seeks to facilitate Taiwan's efforts to take part in the International Civil Aviation Organization (ICAO).
The bill, dubbed Ensuring Taiwan Aviation and Safety Act of 2022, mandates that the U.S. secretary of state regularly submit "an unclassified report" to Congress to detail the U.S. government's efforts and plans to "ensure Taiwan's meaningful participation in ICAO, including in ICAO triennial assembly sessions, conferences, technical working groups, meetings, activities, and mechanisms."
Under the bill, the U.S. secretary of state is authorized to develop a strategy to secure Taiwan's meaningful participation in the ICAO and instruct the U.S. envoy to the United Nations' specialized agency to use his or her "voice and vote" to achieve that goal.
The U.S. envoy should also "seek to secure a vote at the next ICAO triennial assembly session on the question of Taiwan's participation in that session," according to the proposal.
The 41st edition of the ICAO triennial assembly is being held from Sept. 27 to Oct. 7 at the agency's Montreal headquarters in Canada, to which Taiwan is not invited.
In a press release issued Thursday, Cruz said the ICAO cannot successfully pursue its mission to ensure aviation safety while excluding Taiwan.
"This exclusion, and the fact that it is the result of bowing to political pressure from the Chinese Communist Party, directly endangers ICAO's credibility as a multilateral organization," Cruz said.
Merkley, meanwhile, pointed out that Taiwan is home to the fifth largest airport in Asia and plays a major role in global aviation.
"Taiwan's meaningful participation in ICAO will enable the organization to do its job better," Merkley said. "The United States should use its voice and vote to support Taiwan's inclusion in ICAO."
In response, Taiwan's Ministry of Foreign Affairs said in a press statement on Friday (Taipei time) that China's recent "acts of military provocations" in the seas and airspace around Taiwan had "gravely affected international air traffic."
MOFA stressed the necessity for Taiwan to be included in the ICAO to ensure the safety of global civil aviation operations while calling on the U.N. agency to allow for Taiwan's participation.
Taiwan, officially named the Republic of China, has not been a U.N. member since losing its seat to the People's Republic of China in 1971, and is therefore not a member of the ICAO.
Taiwan last attended the ICAO's triennial event as a guest of the president of the U.N. agency's council in 2013 against the backdrop of warming ties between Taiwan and China under Taiwan's previous Kuomintang (KMT) administration.
However, Taiwan has not been invited to subsequent ICAO assemblies after President Tsai Ing-wen (蔡英文) of the independence-leaning Democratic Progressive Party took office in 2016, when Taipei's relations with Beijing began to sour.