ELECTIONS 2022
/
Taipei mayor candidate slammed for tone deaf public toilet policy ad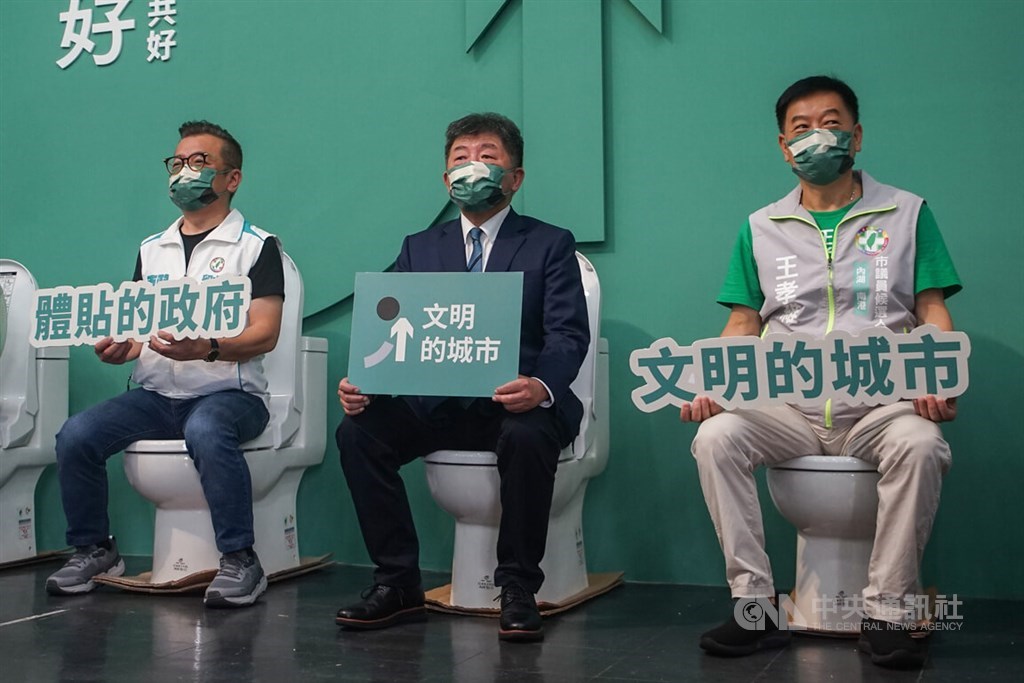 Taipei, Sept. 4 (CNA) A campaign video to promote Democratic Progressive Party (DPP) Taipei mayor candidate Chen Shih-chung's (陳時中) plan to upgrade the city's public toilets sparked controversy this weekend after it was panned by critics for making light of sexual harassment.
The video, which was released on Saturday, begins with a shot of the internet celebrity Sichamao (四叉貓) using a public toilet and discovering that there is no toilet paper.
Sichamao then asks the person in the next stall if he has any toilet paper, upon which Chen peeps over the top of the stall, flashes a V sign, and lowers an electronic bidet toilet seat down on a string.
The video then steers into more conventional territory for a campaign ad, as Chen explains his plan to replace all 7,200 of Taipei's public toilets with electronic bidet toilets.
Despite being replaced soon after its release with a version in which Chen's peeping head is edited out, the video nevertheless drew a torrent of criticism from Chen's political opponents.
Source: Chen Shih-chung's YouTube channel
Chiang Wan-an (蔣萬安), Taipei mayor nominee from the main opposition Kuomintang (KMT), called on Chen to apologize for the video, which he said violated the "basic concept" of opposing sexual harassment and voyeurism.
Meanwhile, KMT nominee for Chiayi County magistrate Wang Yu-min (王育敏) said the ad was especially shocking given that Chen previously led the Ministry of Health and Welfare (MOHW), which has a prominent role in efforts to prevent sexual harassment.
Citing MOHW figures, Wang noted that 1,284 verified cases of sexual harassment were recorded in 2021, while cases of voyeurism rose from 62 the previous year to 161.
"Many sexual harassment incidents are borne out of the (wrongful) assumption that 'it's not a big deal.' This advertisement does the same thing, and it sets a terrible example for children," she said.
Huang Shan-shan (黃珊珊), who is running for Taipei mayor as an independent after resigning as deputy mayor late last month, instead took aim at the content of Chen's policy, which she criticized as "(overly) luxurious and unpractical."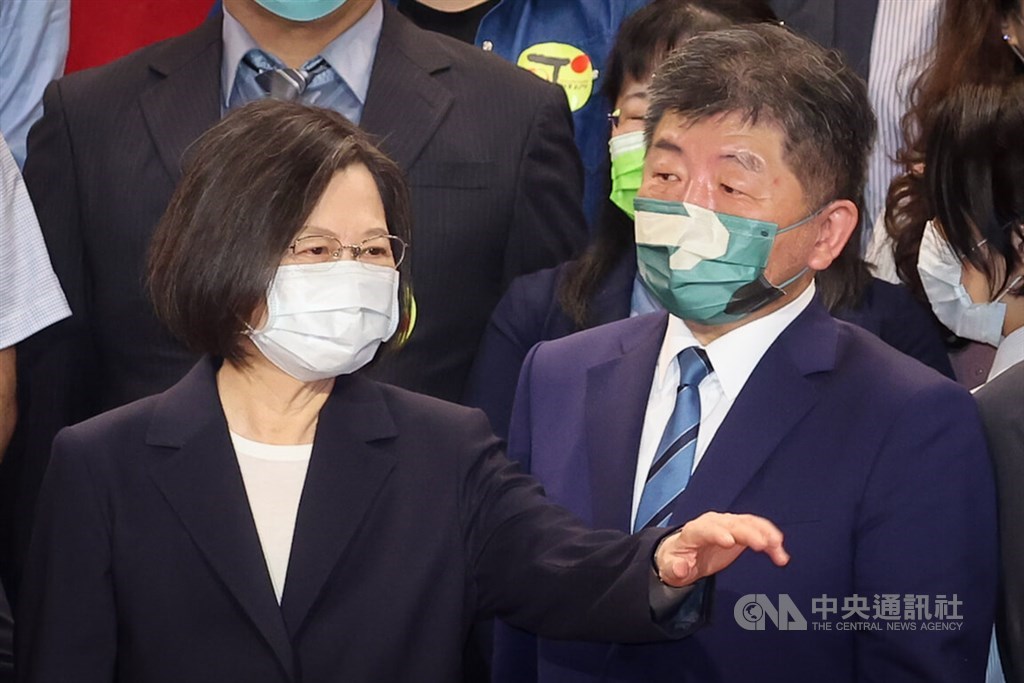 In response to the uproar, Chen apologized for the advertisement Sunday morning, saying the video had been edited and was not intended to refer in any way to sexual harassment.
On the policy itself, however, he argued that upgrading public toilets is an essential part of guaranteeing Taipei residents' right to bodily hygiene and comfort.
"The message we're sending to city residents is that we are attentive to detail" and understand "the need to take note of the details of everyday life," he said.
DPP Legislator Chuang Jui-hsiung (莊瑞雄), who supports Chen, made a similar case for the policy, albeit in more direct terms.
"We have bidet seats for the behinds of city councilors and government officials, so why not have this right for city residents?" he asked.
View All