ELECTIONS 2022
/
COA 'still reviewing' KMT Taoyuan mayoral candidate plagiarism claims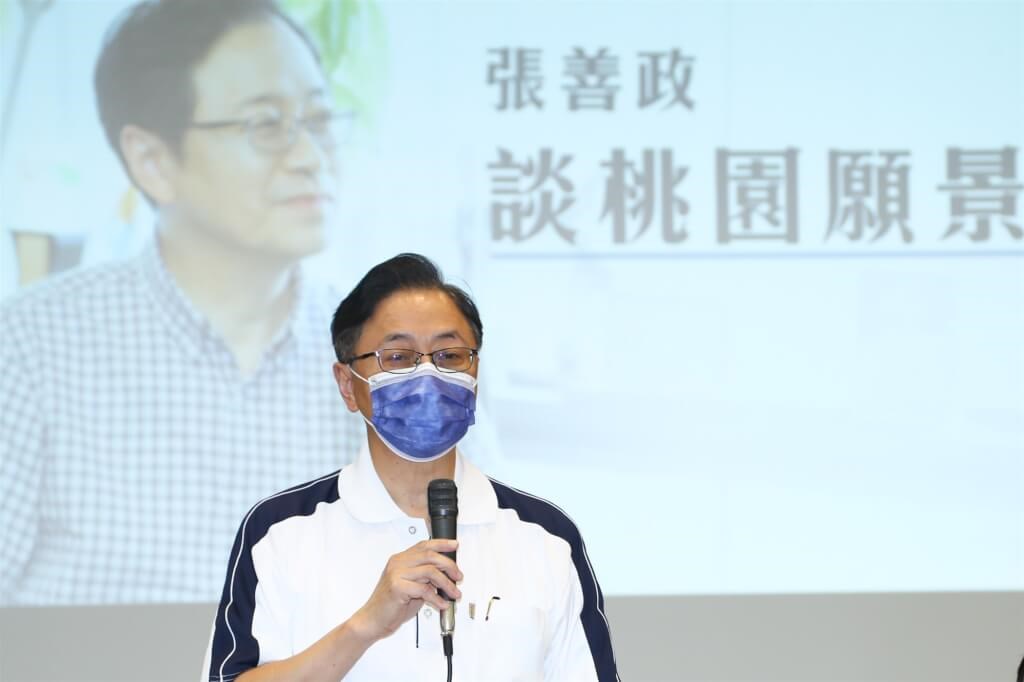 Taipei, Sept. 2 (CNA) The Cabinet-level Council of Agriculture (COA) Friday said it was still reviewing accusations that Kuomintang (KMT) Taoyuan mayoral candidate Simon Chang (張善政) plagiarized the results of a NT$57 million (US$1.87 million) COA-funded research project.
According to a report published by the Chinese-language Mirror Media Tuesday, a team headed by Chang, then a vice president at Acer, submitted reports that contained multiple forms of plagiarism -- including the use of unattributed data from the COA itself.
Earlier Friday, COA head Chen Chi-chung (陳吉仲) said Chang could be asked in for questioning once the council had finished reviewing all the materials submitted by his team over the course of the three-year project.
Chen said that although various lawmakers had asked the council to look into the plagiarism accusations, the COA still had to scrutinize what materials could be released publicly.
On the plagiarism allegations, Chen said the COA will proceed with interviewing Chang if such action is found necessary after the council comb through all necessary data and evidence relating to the accusation.
When asked to comment on the allegations Tuesday, Chang said the project's purpose was to collate information on the use of modern electronic equipment in other countries and present such information to research facilities under the COA.
According to Chang, this required him to reference published materials such as journals and other research papers, adding that the furor was an attempt by his political opponents to run an "unacceptable" smear campaign against him.
The accusations against the KMT's Chang come after the ruling Democratic Progressive Party's (DPP) now-former candidate for Taoyuan mayor Lin Chih-chien (林智堅) was ensnared in an academic plagiarism controversy of his own.
Lin was found guilty of plagiarizing his master's thesis by a review board at National Taiwan University on Aug. 9, and subsequently dropped out of the Taoyuan mayoral race.
View All