Taiwan partnership 'as strong as Indiana limestone': Visiting governor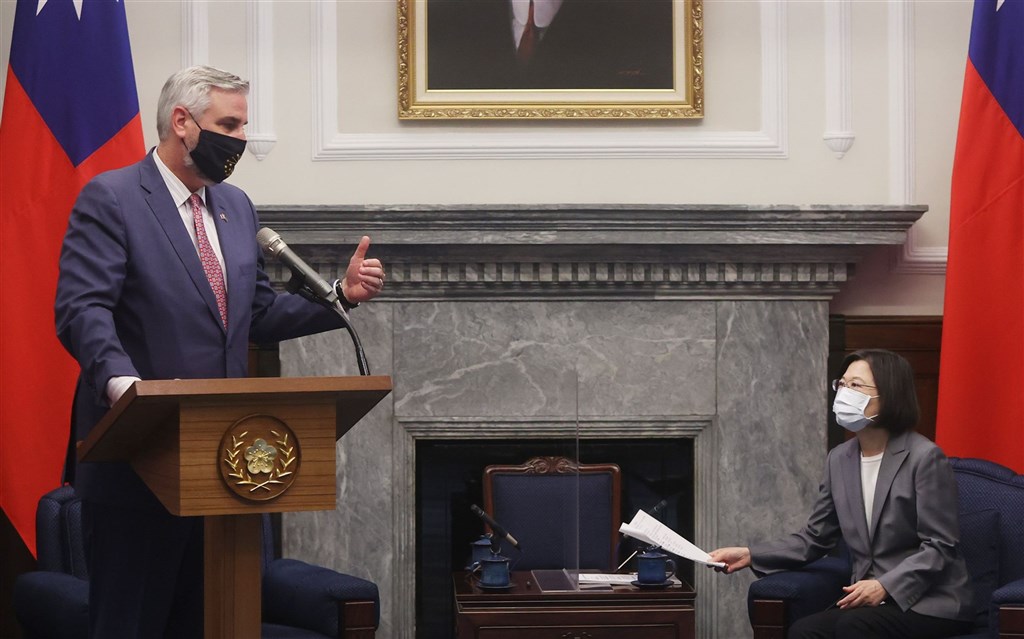 Taipei, Aug. 22 (CNA) Visiting Indiana Governor Eric J. Holcomb on Monday said he looked forward to deepening cooperation with Taiwan, describing the state's partnership with the island was "as strong as Indiana limestone."
Speaking during a meeting with Taiwan's President Tsai Ing-wen (蔡英文), Holcomb noted that Indiana became the first American state to forge a sister-state relationship with Taiwan in 1979. The long-term partnership had only grown stronger over the past four decades, he said.
As one of the leaders in U.S. state in terms of Foreign Direct Investment, Holcomb said that currently a total of 10 Taiwanese companies had investments in Indiana, most noticeably MediaTek Inc., Taiwan's largest IC designer.
"Indiana's commitment to building a resilient economy of the future starts with strengthening these very bounds between both of us and our shared values," he said.
"Because it is a timeless truth that who you partnership [sic] with matters, and with partners like Taiwan I am confident that together we will continue to innovate our way into the future, present global solutions, and conduct that groundbreaking research necessary to propel us all forward," he added.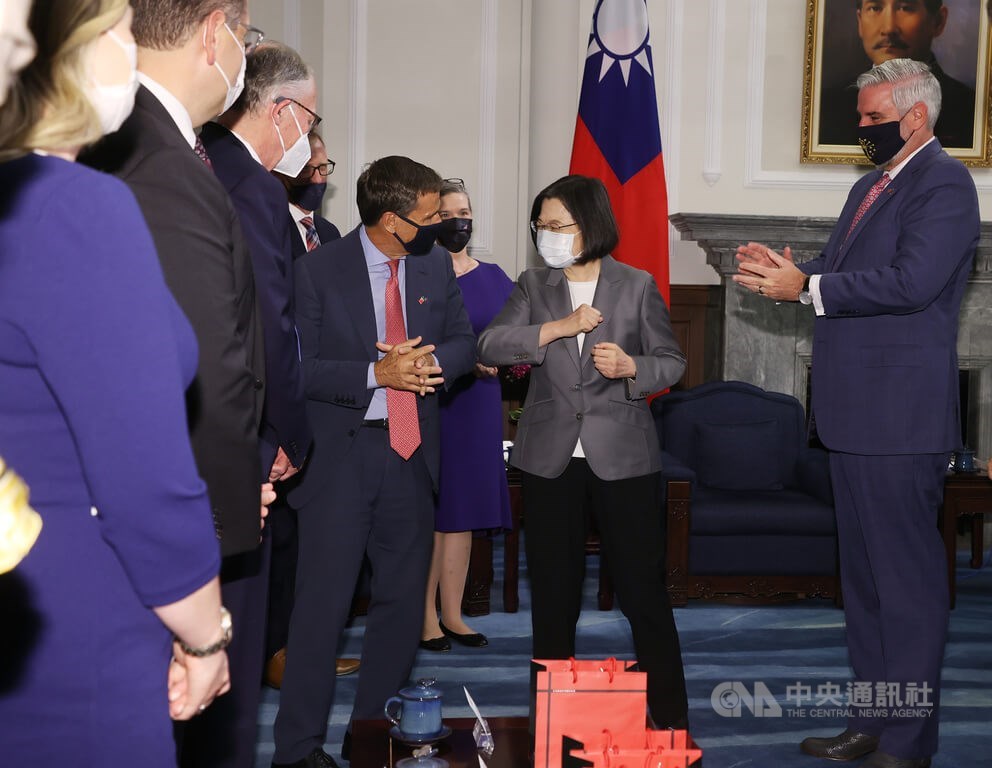 President Tsai, meanwhile, welcomed Holcomb's first visit to Taiwan, saying that he is also the first U.S. governor to visit Taiwan since after the COVID-19 pandemic began.
Tsai said U.S. President Joe Biden's signing of the CHIPS and Science Act into law earlier this month would bolster supply chain security, adding that Indiana was expected to become a center for emerging technology within the U.S. semiconductor industry.
"Economic security is an important pillar of national and regional security. Taiwan is willing and able to strengthen cooperation with democratic partners in building sustainable supply chain or democracy chips," she said. "Together we can safeguard our common values and create even greater prosperity."
Following the meeting with Tsai, Holcomb visited the Ministry of Foreign Affairs to sign a memorandum of understanding (MOU) with Deputy Economics Minister Chen Chern-chyi (陳正祺) on economic cooperation and trade relations between Taiwan and Indiana.
A member of Holcomb's delegation, Mark Lundstrom, the interim dean of Indiana-based Purdue University's College of Engineering, also signed an MOU with Taipei-based electronics manufacturer Wistron Corp. Chairman Simon Lin (林憲銘) to enhance bilateral cooperation.
In a follow-up press event, Holcomb said these MOUs would give both sides a framework for bilateral cooperation and offer solutions to "some of the world's lingering problems."
He also pointed out some of the main areas for future cooperation, namely, advancing manufacturing, bioscience, renewable energy, as well as economic and academic collaboration between Taiwan and Indiana.