Despite drills, U.S. sticks to forecast of no near-term Chinese attack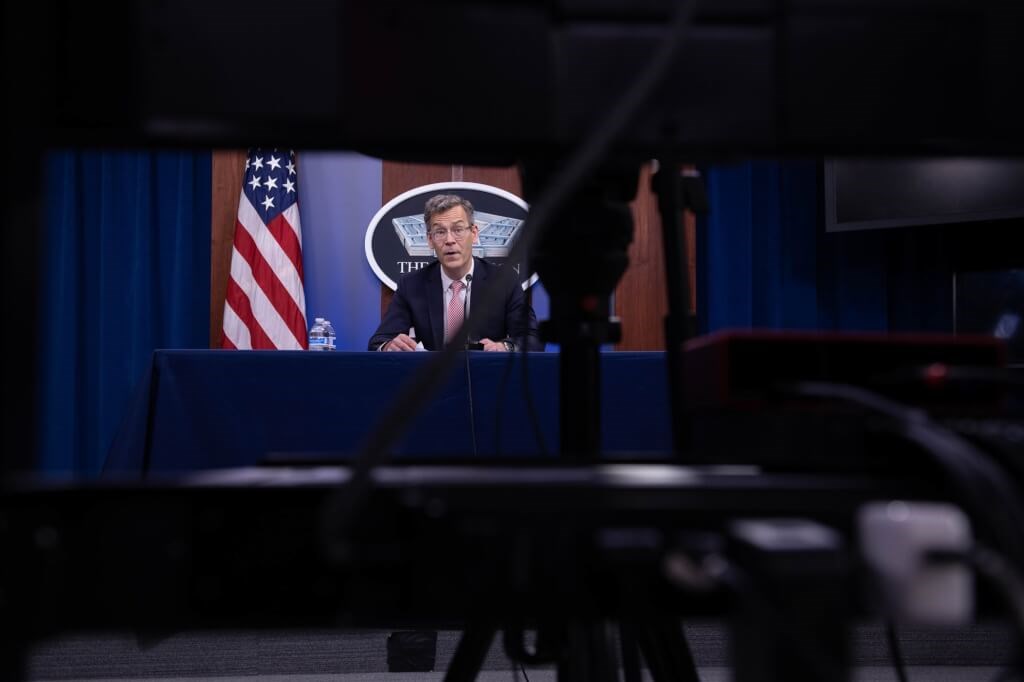 Washington, Aug. 8 (CNA) China's recent military drills near Taiwan have not changed the United States' assessment that Beijing will not try to militarily seize Taiwan in the next two years, Undersecretary of Defense Colin Kahl said during a Pentagon press conference Monday.
China launched intensive military maneuvers in areas encircling Taiwan on Aug. 4 to retaliate against the 19-hour visit by U.S. House Speaker Nancy Pelosi to Taiwan on Aug. 2-3, raising concerns that Beijing was taking a more aggressive posture in the Taiwan Strait.
In mid-June, prior to Pelosi's trip, which was initially not supported by the military, Chairman of the Joint Chiefs of Staff Mark Milley said there was a low probability of of China taking over Taiwan militarily in the immediate and near-term future.
Kahl was asked if the military exercises had led the U.S. to change the assessment, and he said "No."
"Nothing that's happened was unanticipated," Kahl said of China's reaction, which he described as "completely unnecessary" and a "manufactured crisis."
"Nothing about the visit changed one iota of the U.S. government's policy toward Taiwan or towards China. We continue to have a one-China policy, and we continue to object to any unilateral change in the status quo, whether that be from the PRC or from Taiwan," Kahl said.
The escalating demonstration by the People's Liberation Army did, however, signal Beijing's attempt to "salami slice to a new status quo," Kahl argued, but he said the U.S. will not "play into that."
"Clearly the PRC is trying to coerce Taiwan, clearly they're trying to coerce the international community, and all I'll say is we're not going to take the bait and it's not going to work."
The U.S. will "continue to fly, to sail and to operate wherever international law allows us to do so, and that includes in the Taiwan Strait," he said.
Related News
Aug. 9: Chinese customs blocks Taiwan shipment not labeled 'Taiwan, China'
Aug. 9: Taiwan's diplomatic ties stable amid possible China retaliation: FM
Aug. 9: 45 warplanes, 10 warships spotted near Taiwan as PLA drills continue