Minister Without Portfolio Audrey Tang to head new digital ministry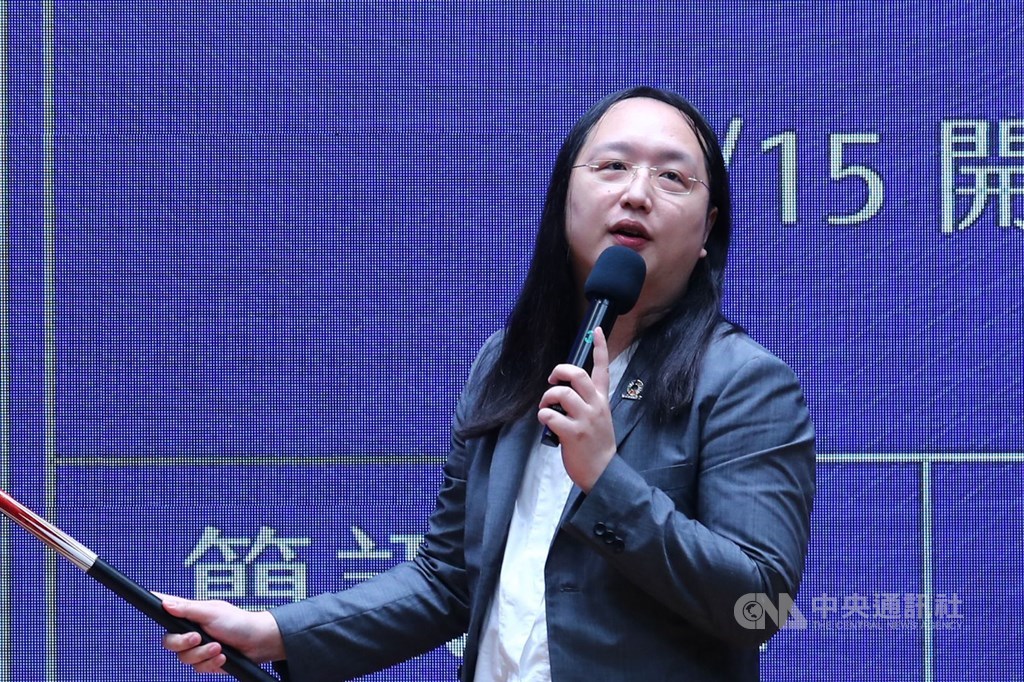 Taipei, Aug. 5 (CNA) Minister Without Portfolio Audrey Tang (唐鳳) has been picked to head the new Ministry of Digital Affairs which comes into being on Aug. 27, Cabinet spokesperson Lo Ping-cheng (羅秉成) said Friday.
The ministry is tasked with accelerating digital infrastructure to enable data-driven collaboration in multiple domains, promote data-sharing in the private sector for public benefit, and link Taiwan to the world by cultivating digital literacy which will deepen democracy, Lo said.
Tang was appointed to lead the ministry because of her distinguished performance in formulating the nation's policy on open government, social innovation and youth engagement in her position as minister without portfolio, Lo told a press conference at the Executive Yuan.
Herming Chiueh (闕河鳴), an associate professor in the Department of Electronics and Electrical Engineering at National Yang Ming Chiao Tung University, and Lee Huai-jen (李懷仁), chairman of iPASS Corp., have both been tapped as politically appointed deputy ministers, Lo added.
Tang became the youngest minister without portfolio in the country's history at the age of 35 in October 2016 under President Tsai Ing-wen's (蔡英文) administration, making her Taiwan's first transgender Cabinet member.
The ministry is to be established based on the Organization Act of the Ministry of Digital Affairs which was approved by the Legislature in December 2021.
Tsai proposed establishing a government agency focused on digital development in her second-term inaugural speech in 2020 to further boost the development of the nation's information and digital industries and cultivate digital talent.
Tang will resign from her current post after taking up the new position, Lo said, adding that her replacement has yet to be decided.