Taiwan military to hold live-fire artillery drills next week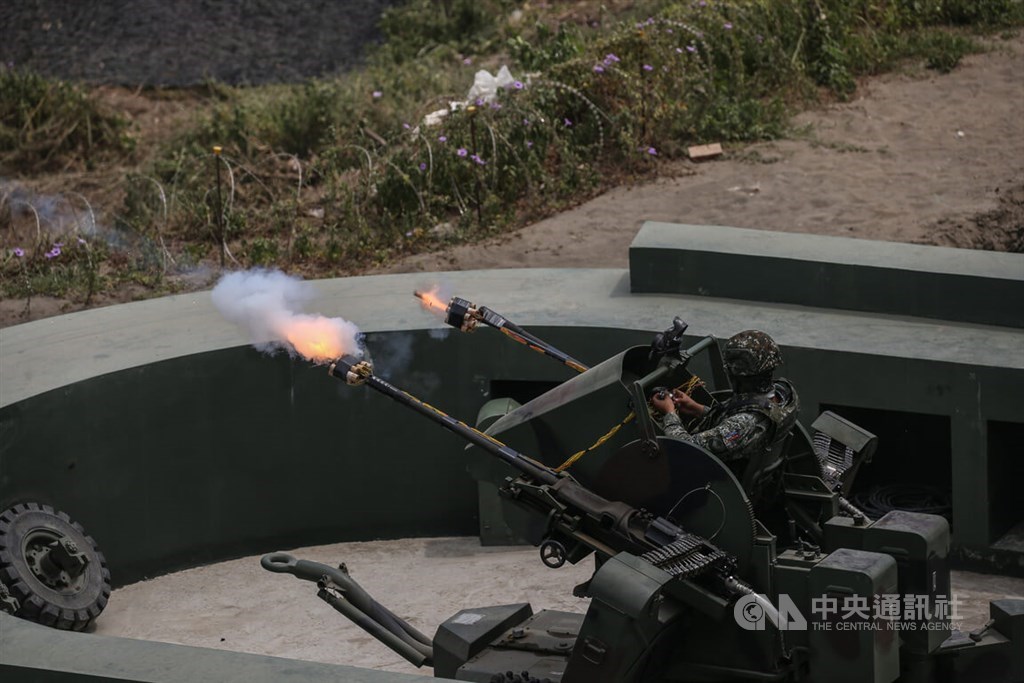 Taipei, Aug. 1 (CNA) Taiwan's military will hold live-fire artillery drills in Pingtung County on Aug. 9 and Aug. 11 as part of a follow-up to the annual Han Kuang exercises that concluded last week, an anonymous source told CNA on Monday.
The artillery drills will be conducted in a bid to strengthen the combat readiness and firepower of the armed forces, according to a military official who declined to be named.
The exercises at the Fenggang training ground in Pingtung, the official said, will be carried out by the Army's 43rd Artillery Command, 333rd Mechanized Infantry Brigade, defense commands in Hualien and eastern Taiwan, as well as the coast guard.
The live-fire exercises will feature several of the military's artillery arsenal including the M109 and M110 self-propelled howitzers, the official added.
According to the source, the armed forces will hold another military drill on Sept. 5, also in Pingtung, involving the Army Aviation and Special Forces Command and snipers from Taiwan's combined arms battalions.
2022 Han Kuang military exercises
July 29: Han Kuang exercises end with airport anti-aircraft landing drill
July 28: Taiwan conducts psychological warfare drill with broadcasts, leaflets
July 28: Chinese drone detected near Taiwan-held island close to China: Army
July 27: Paratroopers stage airborne drills during Han Kuang exercises
July 26: Combat readiness drill showcases Taiwan's naval capabilities
July 26: President Tsai boards naval ship to observe combat readiness drill
July 25: Reservist-built defense positions on show as Han Kuang drills begin
July 25: Wanan air defense drill kicks off in northern Taiwan