Health minister tapped as DPP candidate for Taipei mayoral race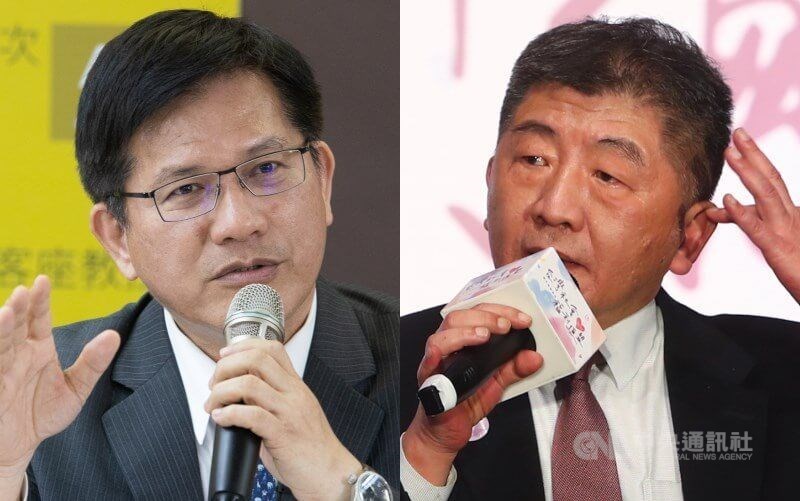 Taipei, July 10 (CNA) President Tsai Ing-wen (蔡英文), who doubles as chairwoman of the ruling Democratic Progressive Party (DPP), gave her approval Sunday to the selection of Health and Welfare Minister Chen Shih-chung (陳時中) to run for the Taipei mayoral post under the DPP banner in the Nov. 26 local government elections.
The decision was made during the party's election strategy committee meeting convened by Tsai earlier in the day, where the committee also agreed to designate former Transport and Communications Minister Lin Chia-lung (林佳龍) as the party's candidate in the New Taipei mayoral election.
In a statement released after the meeting, the DPP committee cited Tsai as saying that the party has named candidates to vie for the local government leadership in 18 cities and counties.
The committee had conducted comprehensive discussions and consultations before it recommended suitable candidates, Tsai said, noting that the committee agreed the party must call up those who have the best shot of winning and can meet the needs of cities or counties to run in the upcoming elections.
The formal nominations of Chen and Lin will be made during the DPP's Central Executive Committee meeting on July 13, according to the election committee.
Considered by some to be one of the DPP's rising stars, Lin was tapped to run for the New Taipei mayor post because of his strong public speaking and campaigning skills, according to party sources.
Lin was Taichung mayor between 2014 and 2018 before being defeated by the main opposition Kuomintang's (KMT's) Lu Shiow-yen (盧秀燕) and served as transportation and communications minister from 2019 to 2021 before resigning over Taiwan's deadliest train crash on April 2, 2021 that killed 49 people.
He will likely face incumbent Hou Yu-ih (侯友宜) of the KMT in the New Taipei race, who has not yet announced if he will seek reelection.
Chen, who also heads the Central Epidemic Command Center (CECC), has gained popularity over the past two years for framing the country's COVID-19 control policies. He will face Legislator Chiang Wan-an (蔣萬安) of the KMT and possibly Deputy Taipei Mayor Huang Shan-shan (黃珊珊), formerly of the People First Party but now an independent, in the Taipei race.
Huang has not officially thrown her hat into the ring to replace incumbent Taipei Mayor Ko Wen-je (柯文哲), chairman of the Taiwan People's Party, who is restricted by term limits from running again.
With the expected nomination of Lin and Chen to run for New Taipei and Taipei, respectively, there are currently four counties where the DPP has not yet announced mayoral candidates -- Penghu, Kinmen, Lienchiang, and Hsinchu counties.