Taipei 101 lights up in tribute to slain ex-Japan leader Abe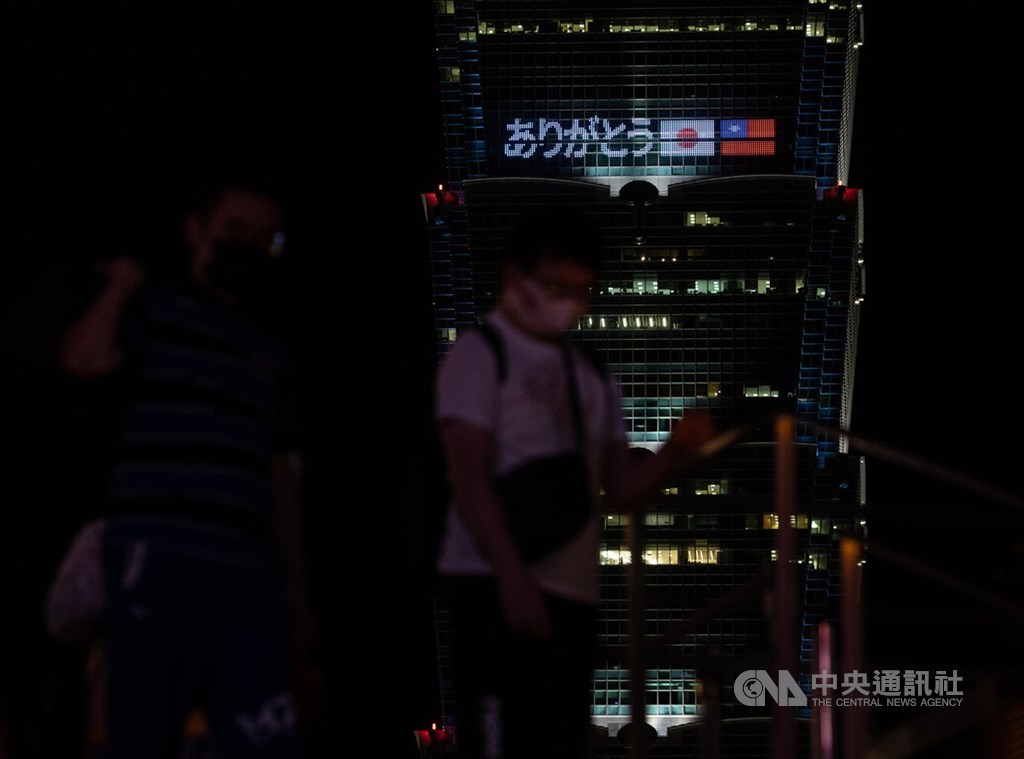 Taipei, June 8 (CNA) Taipei 101 was lit up with messages paying tribute to the late former Japanese Prime Minister Shinzo Abe after he was gunned down while campaigning in Nara, Japan, Friday.
The light display on the upper part of the skyscraper, which appeared between 8p.m. and 10p.m. Friday, read: "Mourning Prime Minister Abe," "Taiwan's friend for good," "Thank you Prime Minister Abe for your support and friendship to Taiwan."
Abe, the long-serving prime minister of Japan, was shot twice in the back around 11:30 a.m. by a 41-year-old male suspect brandishing a homemade shotgun, according to reports.
He had been campaigning on the street in the city of Nara for the Diet's upper house elections scheduled for July 10.