KMT Chairman Eric Chu to embark on U.S. trip June 2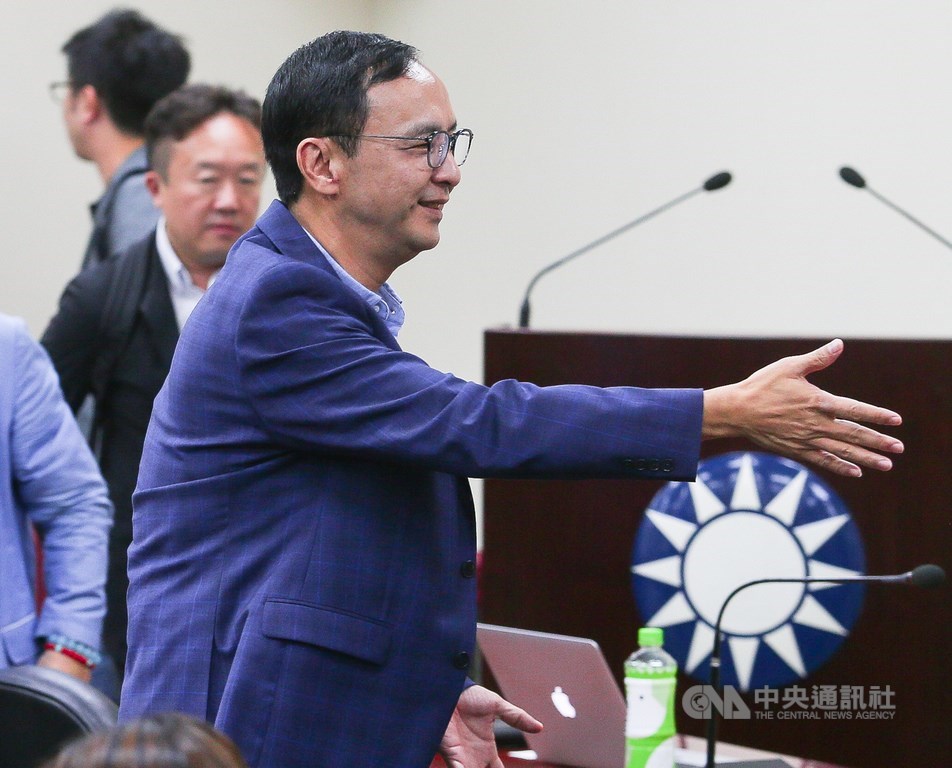 Taipei, May 26 (CNA) Kuomintang (KMT) Chairman Eric Chu (朱立倫) is scheduled to leave Taiwan on June 2 for a 12-day visit to the United States, where his itinerary will include giving a speech at a Washington-based think tank, a KMT member familiar with the matter said Thursday.
In Chu's address at the Brookings Institution think tank in Washington, D.C., he will talk about the international situation and the future of relations between Taiwan and the U.S., the KMT member told CNA on condition of anonymity because he was not authorized to speak on the matter.
While in Washington, Chu will preside over the inauguration of the KMT's representative office there, the party member said.
During his 12-day trip, Chu is also scheduled to visit New York, Los Angeles and San Francisco for meetings with American officials and Taiwanese expatriate organizations, according to the KMT source.
Chu's tour will include visits to Congress, the Department of State, National Security Council, Department of Defense and other government agencies, in a major push by the KMT to build relations with the U.S., the source said.
The KMT chairman will also meet with long-standing American friends to discuss issues of mutual concern, such as the international situation, cross-Taiwan Strait relations, the challenges facing Taiwan, as perceived by the KMT, the source said.