President credits people as Taiwan GDP set to overtake South Korea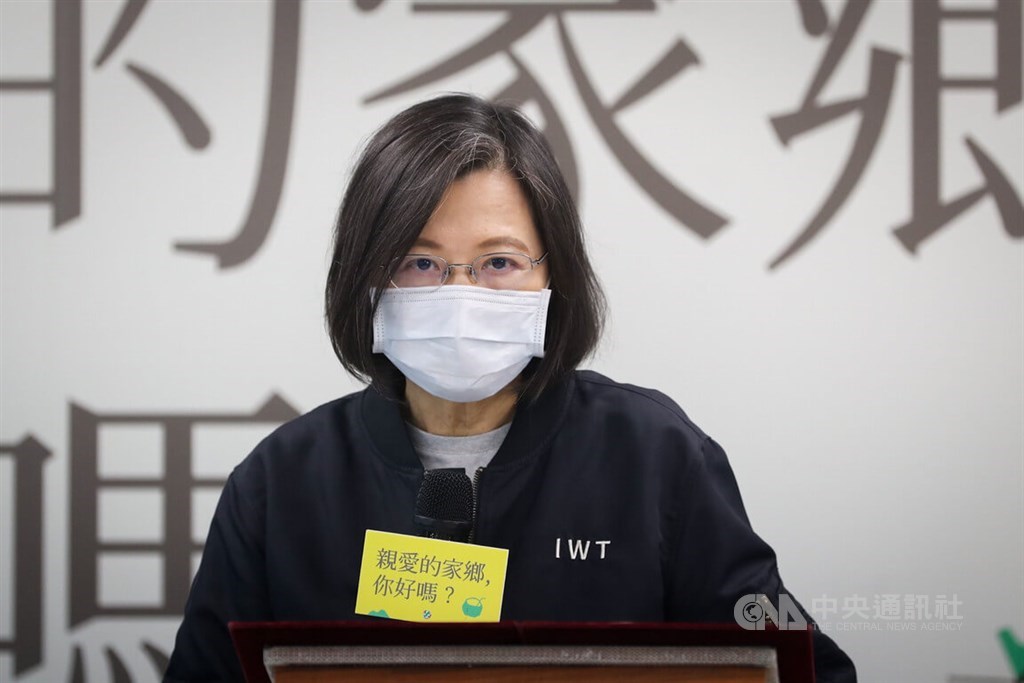 Taipei, May 4 (CNA) Taiwan President Tsai Ing-wen (蔡英文) on Wednesday credited the people of Taiwan for their efforts after an international report stated that the country's GDP per capita was expected to surpass that of South Korea for the first time in 19 years.
According to a BusinessKorea report on April 25, the International Monetary Fund said that Taiwan's GDP per capita was expected to increase by at least six percent to over US$36,000 in 2022, while South Korea is estimated to edge up by US$190 to US$34,990.
After Wednesday's Central Standing Committee meeting of the Democratic Progressive Party (DPP), Hsieh Tzu-han (謝子涵), spokesperson of the ruling party, relayed Tsai's remarks to the press.
On behalf of the president, who doubles as the DPP's chairwoman, Hsieh said the expected achievement was the result of the people of Taiwan safeguarding the country against the COVID-19 pandemic over the past two years.
Tsai said that because of this, Taiwan had seized the opportunity presented by supply chain transfer, which had accelerated its economic growth amid a global downtrend and allowed the country to achieve best result in 11 years.
Taiwan's industry has a flexible competitive advantage as the semiconductor industry occupies a key position in the global supply chain, and the government's finances are quite stable, Tsai added.
However, Tsai went on, the country was facing a triumvirate of pressing issues in the form of international inflation, rapidly chancing economic situations, and a new phase of COVID-19 in Taiwan.
These challenges must be met with a prudent attitude, she said.
According to BusinessKorea, South Korea surpassed Taiwan for the first time in 2003 and then the gap continued to widen.
Nevertheless, over the past five years, the gap has been reduced with Taiwan poised to catch up in 2022.
Taiwan's efforts in fighting COVID-19 allowed the country's economy to grow by 3.11 percent in 2020 and 6.28 percent in 2021 after having shown annual growth rates of one percent to four percent in the 2010s, BusinessKorea said.
Furthermore, the 2025 GDPs per capita of Taiwan and South Korea are estimated to sit at US$42,801 and US$42,719, respectively, BusinessKorea said.
BusinessKorea pointed out that Taiwan's President Tsai had been putting emphasis on technology and semiconductor technology, while implementing business-friendly policies since 2016, leading to the return to Taiwan of previously offshore businesses.
Over 200 Taiwanese companies came back from China in 2019 and 2020 to create more than 65,000 jobs in Taiwan, BusinessKorea said.