Protests continue outside Russian office, urge donations for Ukraine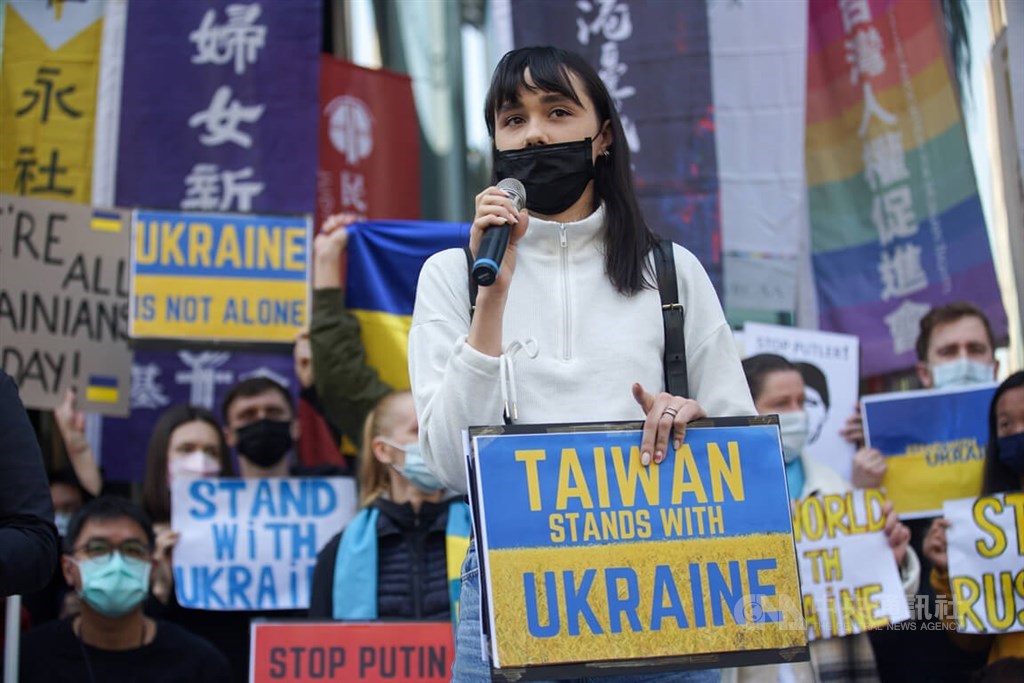 Taipei, March 1 (CNA) Close to a hundred people rallied outside the Russian representative office in downtown Taipei for a third time in the past five days Tuesday, urging Russia to call off its invasion and Taiwan to make donations to help the people of Ukraine.
Backed by a coalition of local human rights groups, Ukrainians living in Taiwan highlighted allegations against the Russian military of committing human rights abuses by attacking hospitals and ambulances after it invaded Ukraine on Thursday.
"We all know that our children are our future, so Ukrainian children, Ukraine's future, at this moment are being born in shelters underground because our enemies are even shooting at hospitals and ambulances," Ukrainian Vadym Komisar said.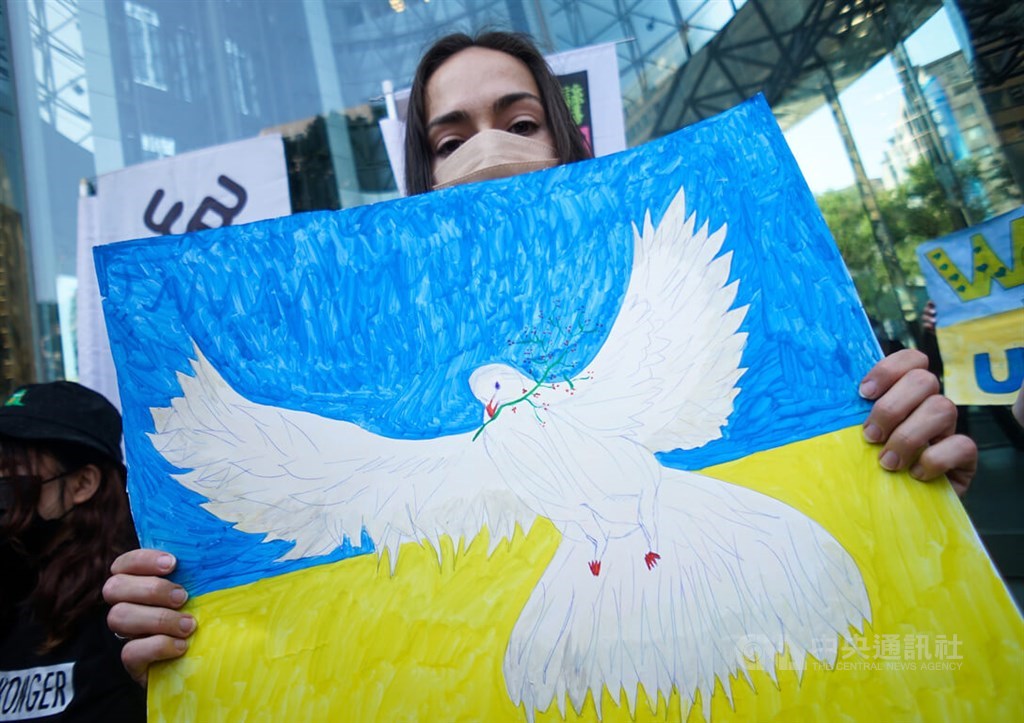 Describing the Russian military as having no mercy, Komisar called for the international community to step up its donations to finance the purchase of food, daily necessities, and medical supplies to help Ukraine's people who have to hide underground because of Russian bombs.
"If you don't want to support the war or army, support us with medicine. It's so important, we accept everything and all kind of help possible," Komisar said.
At least 16 Ukrainian children have been killed during Russia's attack, according to international media reports from inside the country.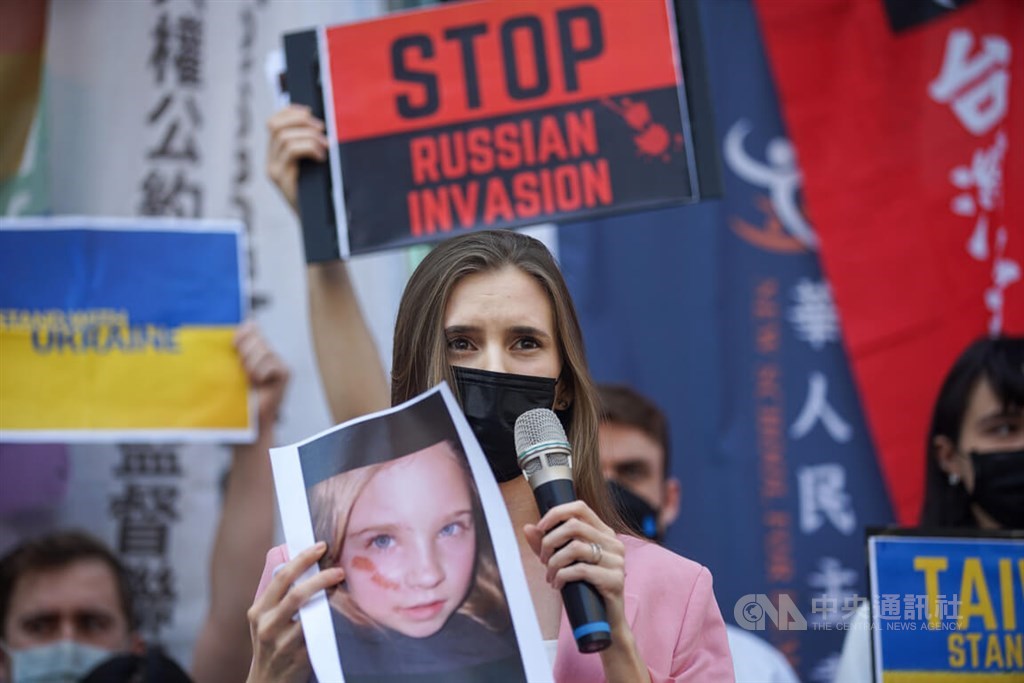 Another Ukrainian, Tanya Polyak, also urged people to make donations as some civilians do not have enough food to eat.
She said it may be difficult to deliver food from Taiwan but Taiwanese can donate money so that people will be able to deliver goods from nearby Poland.
Polyak urged Taiwanese to not do business with Russia or buy Russian products.
"All the money that you use to buy Russian [products] turns into bullets," Polyak said.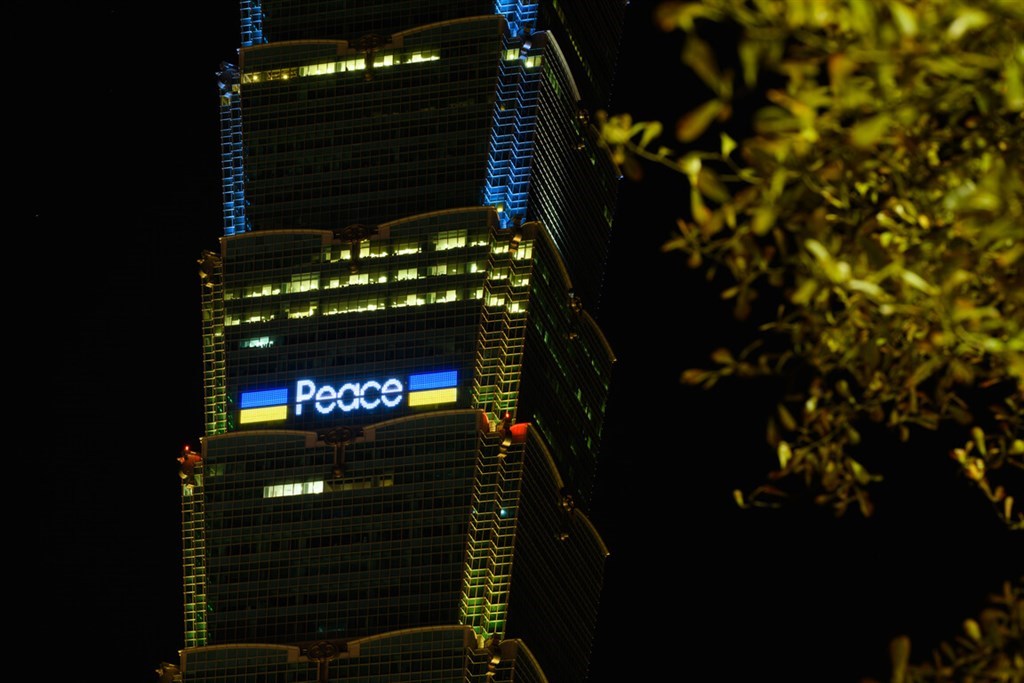 Late Monday night prior to the rally, Taiwan flew about 27 metric tons of medical supplies to Frankfurt on a China Airlines flight that left Taoyuan International Airport at 11:50 p.m., according to Taiwan's Ministry of Foreign Affairs (MOFA).
The shipment will be transferred to Ukraine through an appropriate channel after it arrives in Germany, MOFA said.
The first batch of supplies from Taiwan consists of medications and medical devices, the ministry said, without providing any further detail.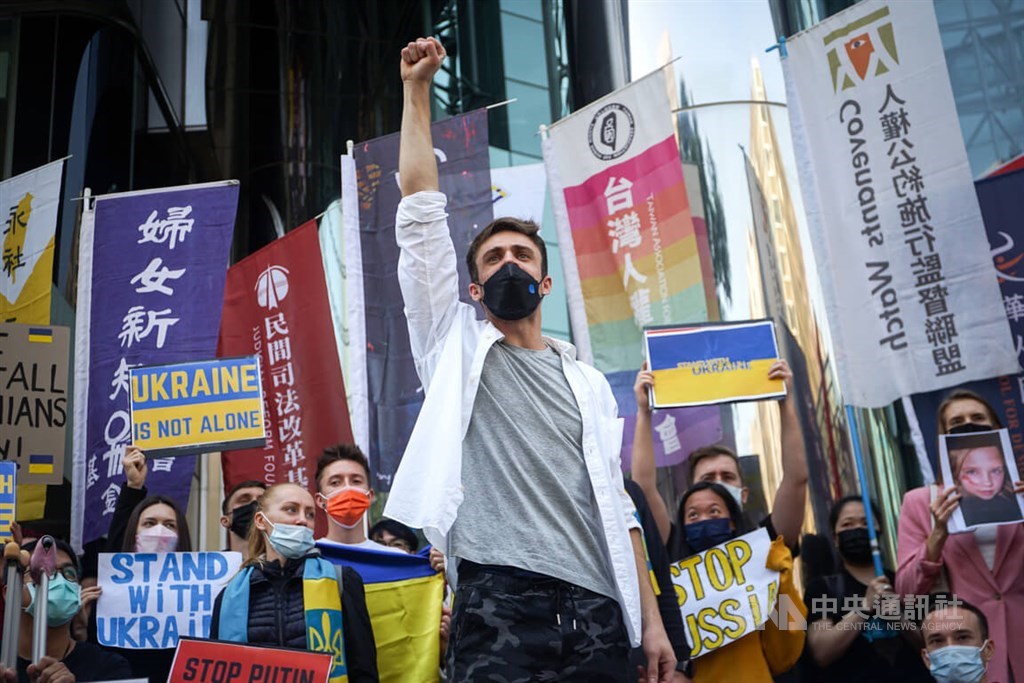 Shih Yi-Hsiang (施逸翔), secretary general of the Taiwan Association for Human Rights, said the Taiwanese people stand with Ukraine, and over 166 Taiwanese organizations have signed a petition for the Russian invasion of Ukraine to stop.
The petition, which started on Friday, urges the Russian government to immediately terminate its invasion of Ukraine, withdraw its soldiers, and assume responsibility for its breach of international law, Shih said.
A CNA reporter contacted the Russian office by phone after the rally, but the office said they were not aware of any rally and had not received any petition.
The rally on Tuesday, organized by the Taiwan Association of Human Rights and other human rights groups, follows two days of protests outside the Russian representative office by Taiwan's international community Friday and Saturday.
Update
March 2: Taiwan sets up donation account to help Ukrainian refugees