Embassy of Saint Lucia in Taiwan celebrates independence anniversary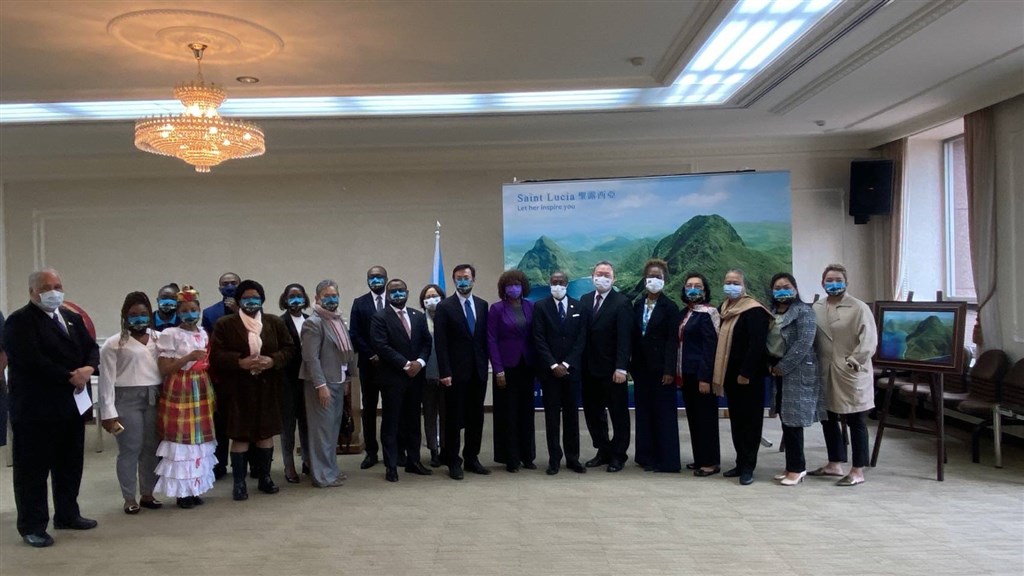 Taipei, Feb. 22 (CNA) The Embassy of Saint Lucia in Taiwan marked the 43rd anniversary of the country's independence with a ceremony in Taipei that highlighted the friendship between the two states and their shared commitment to freedom.
In a speech at the embassy, Ambassador Edwin Laurent said the commitment to fighting for freedom was deep in the DNA of the Saint Lucian people, as he reiterated the country's solid friendship with Taiwan.
"We Saint Lucians greatly value our freedom. We see it, not as some exclusive privilege that we happen to enjoy, but as the inalienable right of all nations and peoples," Laurent said. "Taiwan is a good friend and partner, with whom we stand as stalwart and courageous supporters."
The ceremony saw the unfurling of Saint Lucia's flag and a rendition of the country's national anthem, after which guests joined in a celebratory toast.
In attendance was Taiwan's Vice Minister of Foreign Affairs Alexander Yui (俞大㵢), as well as fellow ministerial representatives, ambassadors from Taiwan's other diplomatic allies, and specially invited guests.
Yui congratulated Saint Lucia on its achievements and reiterated the importance to Taiwan of allies like Saint Lucia.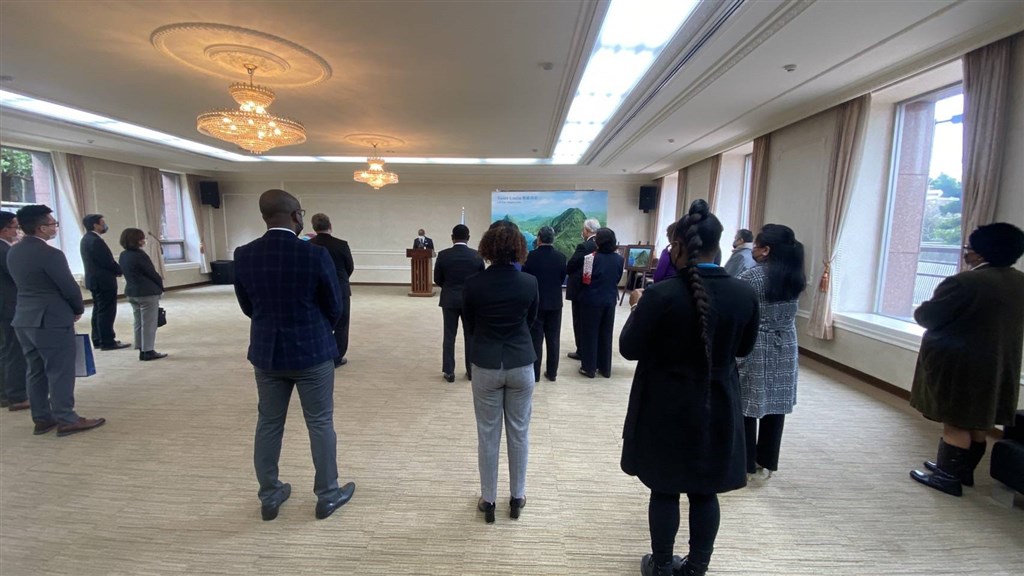 During the occasion, Laurent thanked Taiwan's Ministry of Foreign Affairs and the ambassadors for their valuable support and friendship as he announced that his tour of duty was coming to an end.
This independence anniversary ceremony will therefore be the last that Laurent attends in his current capacity, according to the embassy.
"It was a great privilege and meaningful opportunity to have been able to serve here in Taiwan and I do hope that my service would have contributed to greater mutual understanding, friendship, and beneficial cooperation between our two countries that will prove to be lasting," Laurent said.
Robert Lewis, a former minister of government in Saint Lucia, will be the incoming ambassador to Taiwan, Laurent said.
The timing of the commemoration at noon of the 22nd day of the second month in the year 2022, was symbolic as it coincided with the moment in Saint Lucia when the island attained its independence 43 years ago at midnight, the embassy said.