European think tank opens Taiwan branch to strengthen ties: MOFA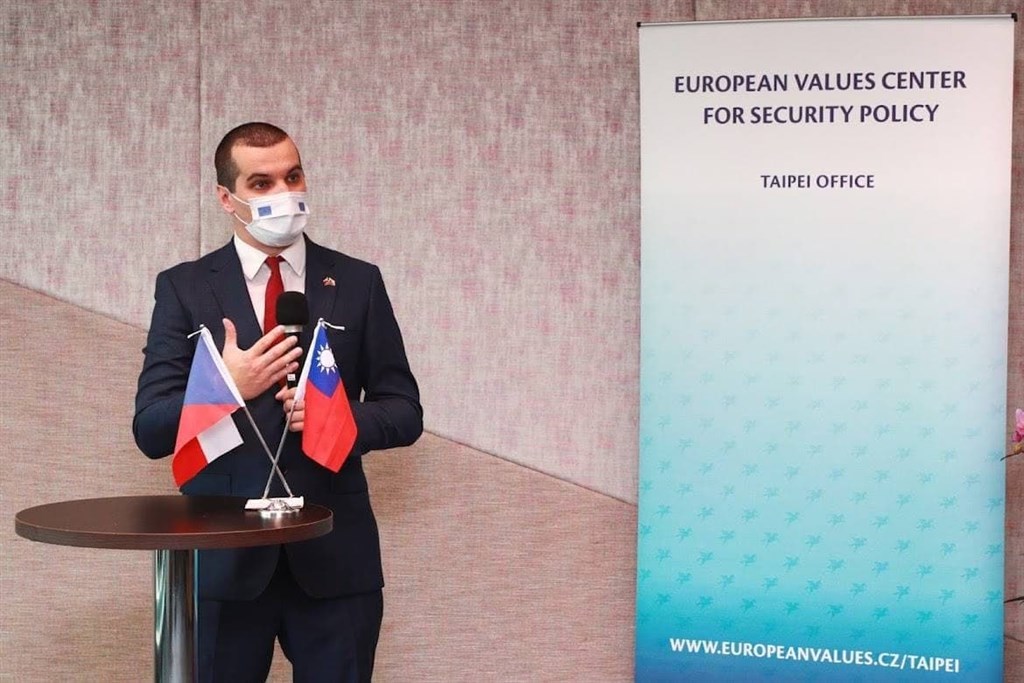 Taipei, Jan. 28 (CNA) The European Values Center for Security Policy (EVC) opened its Taipei branch office Friday, symbolizing strengthening ties between Taiwan and Europe, according to Taiwan's foreign minister.
EVC is a think tank based in the Czech Republic established to defend democracy in Central and Eastern Europe and prevent Russian infiltration in societies in those regions.
With its reports valued by security agencies and legislative bodies in Europe and the United States, the think tank in recent years has also focused some of its research on China's influence.
At the opening ceremony, Foreign Minister Joseph Wu (吳釗燮) said he was happy to see the EVC open an office in Taipei because Taiwan has taken part in the annual EVC-organized STRATCOM Summit, a forum on the hostile disinformation efforts of Russia and China, since 2019.
The EVC is the first Czech and second European think tank to set up a presence in Taiwan, Wu said, and its establishment is an example of what can be achieved when vibrant democracies work together.
"By standing shoulder to shoulder, we send a very clear message to the world that our partnerships are stronger than ever," Wu said, describing those partnerships as founded on a "common passion for freedom and democracy."
The shared principles offer a solid foundation for developing friendships across the public and private sectors and civil society and for working together against the spread of authoritarianism, Wu said.
American Institute in Taiwan (AIT) Director Sandra Oudkirk said the EVC will provide a venue for sharing information and ideas in a free and open matter, and the establishment recognizes the country's critical role in regional security.
"Just as Europe has a lot to offer Taiwan, Taiwan -- as a primary target of malign PRC activity -- has a deep expertise it can share with European partners," Oudkirk said.
Meanwhile, EVC Director Jakub Janda said establishing an office in Taiwan will allow the think tank to support Taiwan and pick up ideas on how to maintain a democracy under authoritarian pressure.