Lithuanian government stands firm on 'Taiwanese' office opening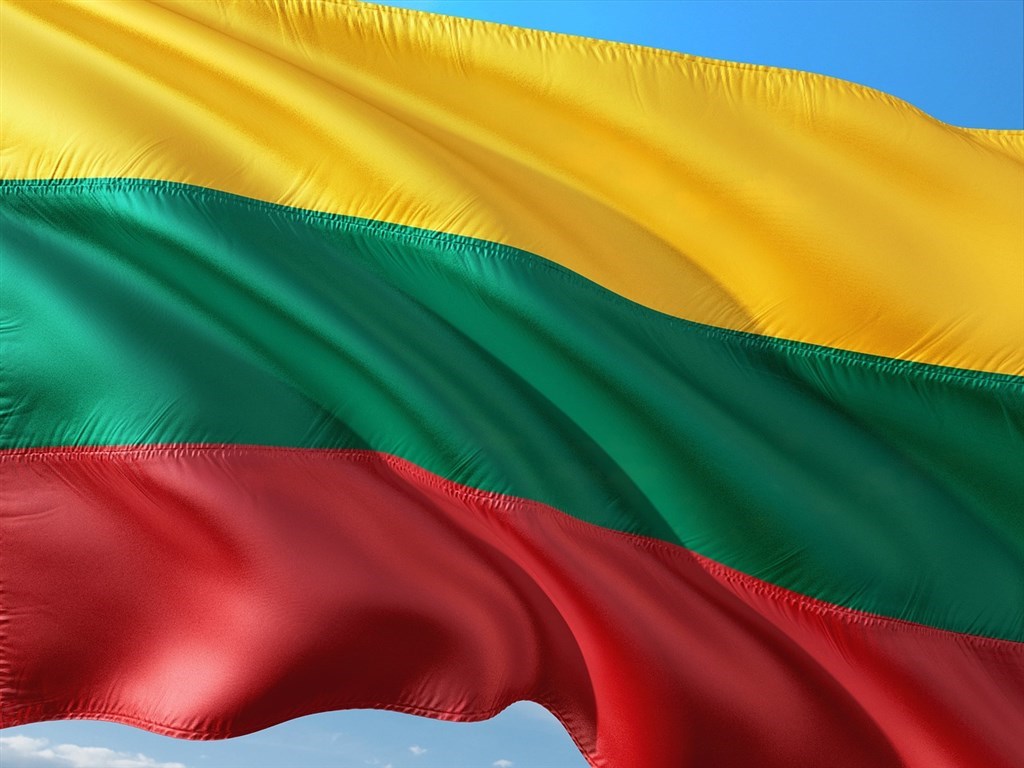 Vilnius, Jan. 5 (CNA) Lithuania "stands firm" on its decision to allow the opening of a "Taiwanese representative office," a government spokesperson told CNA Wednesday, a day after the Baltic state's president criticized the move that has led to sanctions by China.
"We look forward to developing our relations with Taiwan in the areas of business, science and technology and culture, and to more contacts between Lithuanian and Taiwanese people, who are bound together by common values and vibrant and open societies based on innovation," Vytautė Šmaižytė-Kuliešienė, spokeswoman for the Lithuanian Ministry of Foreign Affairs, told CNA.
"The Lithuanian government stands firm on its decision to welcome the opening of the Taiwanese representative office," she said, when asked to comment on Lithuanian President Gitanas Nauseda's remarks Tuesday that there was nothing wrong with agreeing to the establishment of a Taiwan office in the capital Vilnius last November, but the problem was the official name -- The Taiwanese Representative Office in Lithuania.
"Support for democracy and human rights as universal values was part of the coalition agreement and makes up an important part of the government program of Lithuania," Šmaižytė-Kuliešienė said.
In a radio interview the previous day, Nauseda said the name of the office had become a crucial issue that was strongly affecting his country's relations with China.
"I believe the name was the spark, and now we have to deal with the consequences," he said.
According to three experts on the issue, Nauseda's comments were a reflection of an internal power struggle over domestic politics rather than any change in his country's policy towards Taiwan.
Nausėda's position on the Taiwan representative office issue was opposed by Viktorija Čmilytė-Nielsen, speaker of the Lithuanian parliament, who said Tuesday that she did not think the decision was a mistake.
Head of the Lithuanian parliament's Taiwan friendship group Matas Maldeikis, who visited Taiwan late last year, also disagreed with Nausėda.
"I think supporting democracy in Taiwan is the right thing to do, even if it's hard," Maldeikis tweeted Tuesday. "The Lithuanian president, like me, should be proud to serve the country that stood up to the threats of the Chinese Communist Party," he tweeted.
Meanwhile, Eric Huang (黃鈞耀), head of the Taiwanese Representative Office in Lithuania, announced Wednesday that Taiwan will create a US$200 million fund to invest in Lithuanian industries.
The strategic investment plan will be funded by Taiwan's national development fund and backed by the Taiwan central bank, Huang announced at an online press event in Lithuania.
Taiwan's representative offices in other countries with which it does not have official diplomatic relations usually use "Taipei" in their official names.
Beijing, which claims that Taiwan and mainland China are part of the same country, has sought to impose a cost on Lithuania for its decision to allow the opening of the Taiwanese Representative Office there, as China sees that move as implying Taiwan's formal independence.
China's recent retaliatory actions have included recalling its ambassador to Lithuania and expelling the Lithuanian ambassador from Beijing, as well as suspending direct freight train services to the Baltic state and banning Lithuanian products from entering the Chinese market.