U.S. Congress passes defense bill calling for Taiwan RIMPAC invite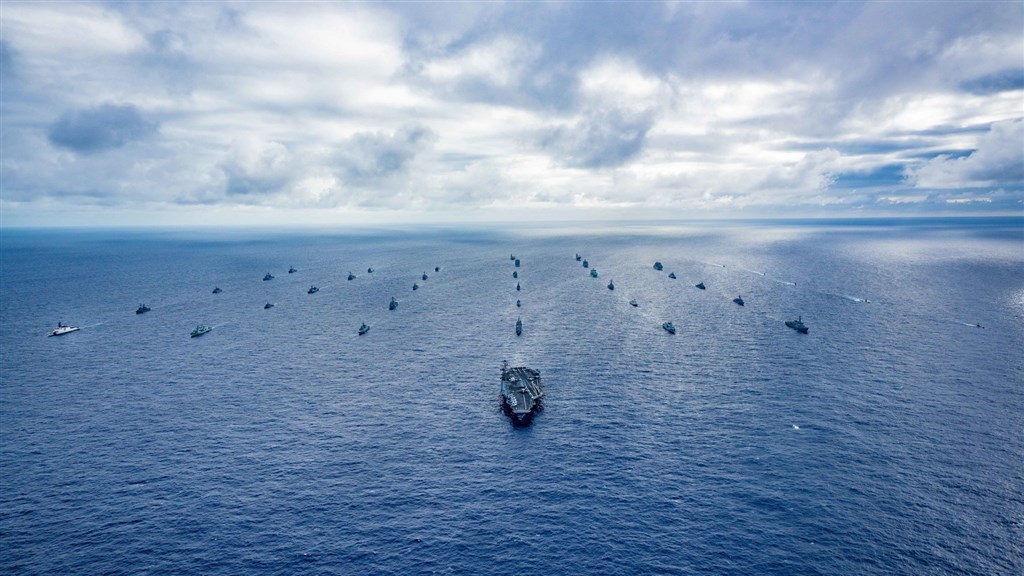 Washington, Dec. 15 (CNA) The U.S. Senate on Wednesday passed the National Defense Authorization Act for Fiscal Year 2022, with recommendations for inviting Taiwan to the 2022 Rim of the Pacific Exercise (RIMPAC) and enhancing cooperation between the U.S. National Guard and Taiwan included as part of the bill.
The Senate passed the annual act in an 89-10 vote. The same bill previously cleared the House of Representatives on Dec. 7 by a margin of 363 to 70.
Although the bill will become law if approved by U.S. President Joe Biden, the Sense of Congress resolutions related to Taiwan are non-binding and are not an enforceable part of the parent law.
The NDAA authorizes US$768 billion for the Defense Department in the fiscal year 2022.
One resolution in the bill asks the U.S. to continue supporting the "development of capable, ready, and modern defense forces necessary for Taiwan to maintain a sufficient self-defense capability."
This extends to conducting practical training and military exercises with Taiwan, with 2022's RIMPAC exercise mentioned specifically.
RIMPAC, hosted every two years by the U.S. Pacific Fleet near Hawaii, is the world's largest international maritime military exercise. Taiwan has never been invited to participate in the exercise before.
In addition, the bill calls on the U.S. secretary of defense to perform an annual assessment of matters related to Taiwan, including intelligence matters, Taiwan's asymmetric defensive capabilities, and how defensive shortcomings or vulnerabilities of Taiwan could be mitigated through cooperation.
The bill also recommends that the U.S. secretary of defense provide the congressional defense committees with a briefing before Feb. 15, 2022, on the feasibility and advisability of enhanced cooperation between the National Guard and Taiwan.
The NDAA is the name for each of a series of United States federal laws specifying the annual budget and expenditures of the U.S. Department of Defense. The first NDAA was passed in 1961.
The authorization bill is the jurisdiction of the Senate Armed Services Committee and House Armed Services Committee and determines the agencies responsible for defense, establishes recommended funding levels, and sets the policies under which money will be spent.