Open governance needs civic engagement, transparency: Czech senator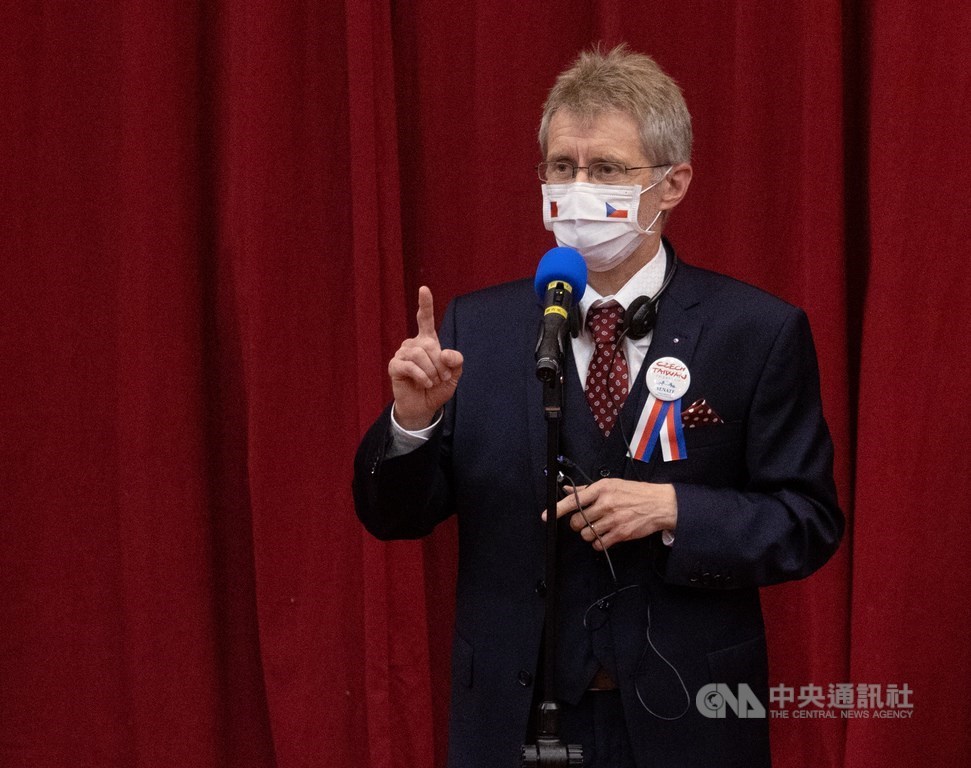 Taipei, Dec. 2 (CNA) Civic engagement, transparency, and making use of technology and innovation are the key to open governance, Czech Senate President Miloš Vystrčil told the 2021 Open Parliament Forum in Taipei Thursday.
In a prerecorded message played during the lunch recess at the forum, Vystrčil said he believed the roles played by active citizenship and civic engagement remained "essential to the functioning of a standard democracy society."
"Without the interests of citizens, without their willingness to engage in a dialogue and, in particular, in controlling government policies and politicians and the legislatures that are created, the very likely danger is that democracy will become sick, and that open governance will gradually begin to die," he said.
Other key principles of open governance were transparency and responsibility, he continued.
"Transparency is an important attribute of open governance and open legislature as it ensures the public availability of any public information that the government or legislature possesses in its decision-making," Vystrčil said.
According to Vystrčil, the government and legislature should explain and defend their decisions and actions and be held accountable for their decisions, adding that making technology and innovation accessible to the public was also an important principle of open governance.
Successful implementation of open governance and open lawmaking can be recognized by citizens showing trust in their state, he said.
"If a citizen trusts his state, his government, his legislature, then the entire state is much stronger and more resilient to outside political, social, economic, environmental, and other types of influences," he concluded.
A Taiwan-friendly senior lawmaker, Vystrčil is the second-highest-ranking official in the Czech Republic after the president.
He had previously led a delegation that visited Taiwan from late August to early September 2020, becoming the highest-level official ever to visit Taiwan.
The visit came amid warming relations between Taiwan and the Czech Republic over the past year, which also saw Prague donate 300,000 COVID-19 vaccine doses to Taiwan in late August.
The two-day forum, entitled "Open Parliament in a Post-COVID Context: Global Examples of Resilience and Planning for 2022 and Beyond," has been organized by Taiwan's Ministry of Foreign Affairs, the Legislative Yuan, and the National Democratic Institute, a U.S.-headquartered nonprofit.
The 2021 Open Parliament Forum in Taipei
*Belize house speaker says trade pact will deepen Taiwan ties
*Forum pledges to bolster democracy amid authoritarianism threat
*Pelosi says U.S. will uphold Taiwan's security and freedom