By-election for Taichung's 2nd electoral district slated for Jan. 9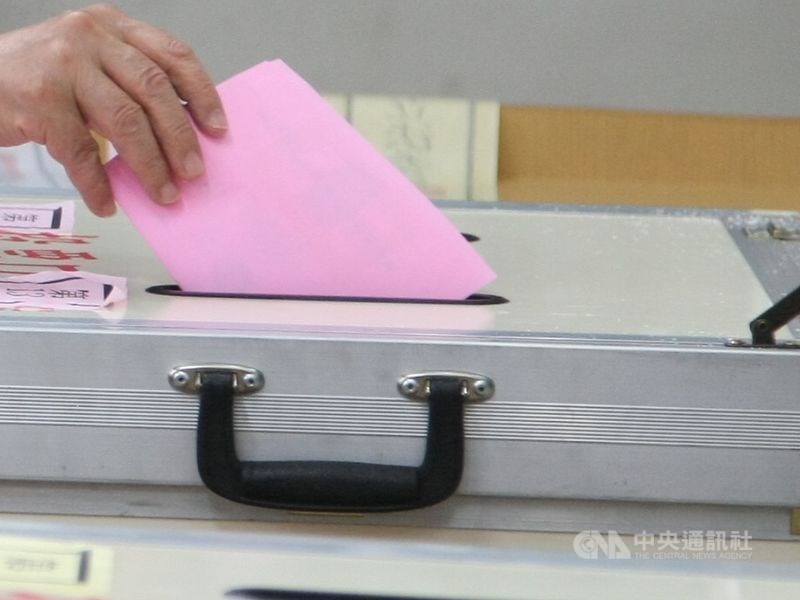 Taipei, Oct. 28 (CNA) A by-election for the second electoral constituency of Taichung will be held on Jan. 9, 2022, the Central Election Commission (CEC) said Thursday, while officially announcing Legislator Chen Po-wei's (陳柏惟) removal from office following last weekend's recall vote.
The CEC confirmed that a total of 77,899 people voted to recall Chen of the Taiwan Statebuilding Party on Oct. 23, with 73,433 opposing the recall.
The total number of votes in favor of the recall surpassed the threshold of one-quarter of 294,976 eligible voters in the second electoral constituency of Taichung, which covers the districts of Shalu, Longjing, Dadu, Wuri, and Wufeng, the CEC said.
According to the commission, the turnout was 51.72 percent.
Under the Civil Servants Election and Recall Act, an elected government official who has been recalled is not allowed to run as a candidate for the same type of position for four years after being removed from the position.
Also, as stipulated by the act, a by-election has to be held within three months of the recall to fill the vacated legislative seat.
In order to avoid confusion, CEC Vice Chairman Chen Chao-chien (陳朝建) said the by-election date next year will not coincide with the national referendum this Dec. 18, or the civil service entrance examination on Jan. 8, 2022.
The commission explained that the by-election date was specifically chosen after joint discussions with various government ministries, including the Ministry of Examination, the Ministry of Education, and the Taichung City Election Commission.
Meanwhile, the national referendum, comprising four questions, will be the first to be held independent of central or local government elections, based on an amendment to the Referendum Act in 2019.
According to the amendment, referendums may be held every two years, on the fourth Saturday of August, starting in 2021. One of the questions in the upcoming referendum seeks to revoke this amendment so that referendums could again be held concurrently with general elections.
The other three referendum questions are about the protection of a coastal algal reef, the importation of pork containing traces of the livestock drug ractopamine, and the fate of the long-mothballed Fourth Nuclear Power Plant in New Taipei.