CORONAVIRUS
/
New U.S. vaccine requirements leave Taiwan's Medigen out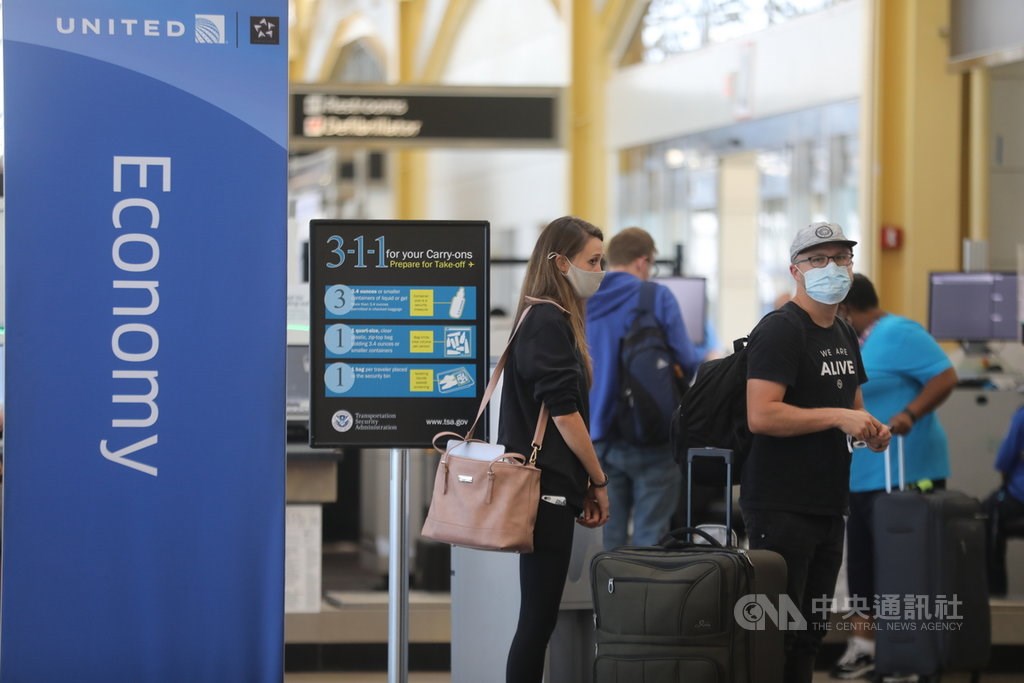 (Story updated with Medigen's response)
Washington, Oct. 25 (CNA) The United States will soon require all non-U.S. nationals to be fully vaccinated against COVID-19 before boarding a flight to the U.S., but those who got the Taiwan-developed Medigen vaccine could be left behind because it is not among the list of accepted vaccines.
The U.S.' new international air travel policy, which will take effect on Nov. 8, requires all non-citizen, non-immigrant air travelers to be fully vaccinated against COVID-19 before flying to the U.S.
People are considered fully vaccinated two weeks after they receive their second dose in a two-dose series or two weeks after a single-dose vaccine, according to the White House.
Vaccines accepted under the travel policy are those approved or authorized by the U.S. Food and Drug Administration (FDA) and vaccines that have been approved by the World Health Organization (WHO) for emergency use.
These include the Pfizer-BioNTech, Moderna, and AstraZeneca vaccines which have been rolled out in Taiwan, as well as the Johnson and Johnson and China-made Sinovac and Sinopharm vaccines.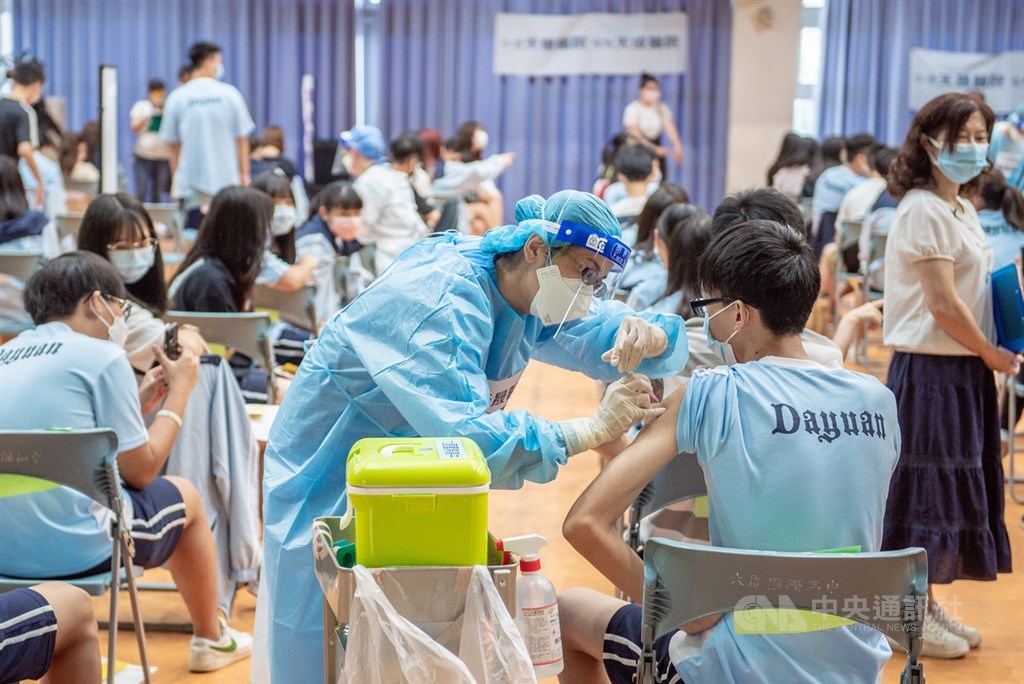 People who received two doses of different vaccine brands will also be approved for entry, as long as the two doses were administered at least 17 days apart and the two brands are both included in the FDA or WHO list.
The vaccine developed by Taiwan's Medigen Vaccine Biologics Corp., is not on either list, which will make it hard for people who got that vaccine to travel to the U.S. under the new policy.
As of Oct. 25, a total of 614,535 people in Taiwan, or about 2.6 percent of the population, have received two doses of the Medigen vaccine, while another 138,119 people have received one dose, according to government figures.
The vaccine was approved for emergency use by Taiwan's Food and Drug Administration in mid-July without having conducted Phase 3 clinical trials to determine its efficacy.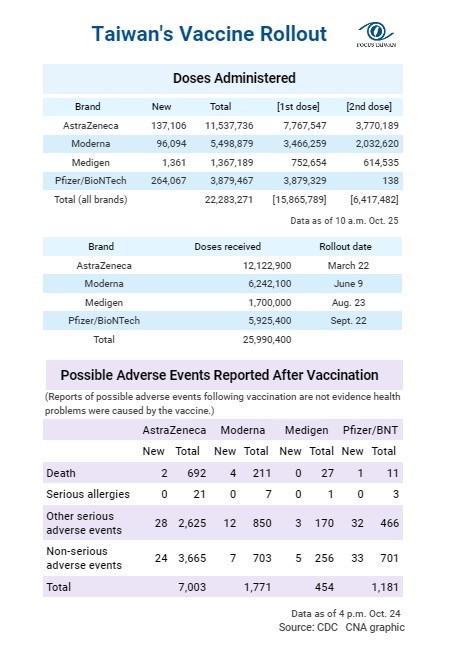 Instead, the vaccine was approved based on immuno-bridging, which uses the level of neutralizing antibodies generated by the vaccine in smaller numbers of trial participants to infer its efficacy in combating a virus.
The process has not yet been accepted by U.S. health authorities as a basis for approving vaccines, but it is gaining acceptance in Europe as a way for next-generation COVID-19 vaccines to receive regulatory approval.
When asked whether the U.S. would consider expanding the list of vaccines to those not covered by the two authorities, a senior administration official said they "picked the U.S. FDA list and the WHO list because they go through an internationally recognized standardization process that's easy to define."
The WHO has continued to review other COVID-19 vaccines as more performance data becomes available, the official said.
The new U.S. travel policy will replace the one established by the previous administration that bans non-U.S. citizens from entering the country if they were present in any of 33 countries in the 14 days prior to traveling.
The 33 countries included China, India, the United Kingdom, and countries in the European Schengen Area. People traveling from Taiwan were unaffected.
A few groups of travelers will be exempted from the new policy, including children under 18 years old and certain COVID-19 vaccine trial participants.
Also exempted are those with medical contraindications to the vaccines, those who need to travel for emergency or humanitarian reasons, and those who are traveling on non-tourist visas from countries with less than a 10 percent total vaccination rate.
The U.S.' updated travel guidelines also include new protocols around testing.
Unvaccinated travelers, including U.S. citizens, will need to provide a negative test within one day of traveling. For those who are vaccinated, the same requirement currently in place will apply -- they have to produce a negative test result within three days of travel.
In a statement announcing the new travel policy, U.S. President Joe Biden said the Centers for Disease Control and Prevention has determined that the best way to slow the spread of COVID-19 is for individuals to get vaccinated, and that "substantial efforts are being made to increase vaccination rates across the globe."
"In light of these facts and circumstances, I have determined that it is in the interests of the United States to move away from the country-by-country restrictions previously applied during the COVID-19 pandemic and to adopt an air travel policy that relies primarily on vaccination to advance the safe resumption of international air travel to the United States," Biden said.
In a statement Tuesday, Medigen expressed deep regret for the inconvenience caused to its vaccine recipients who wish to travel to the U.S.
The company said it was in the process of participating in clinical trials internationally, obtaining international certification, and communicating with relevant authorities, and asked the people of Taiwan to wait patiently.
View All