First indigenous trainer jet to roll off production line makes debut test flight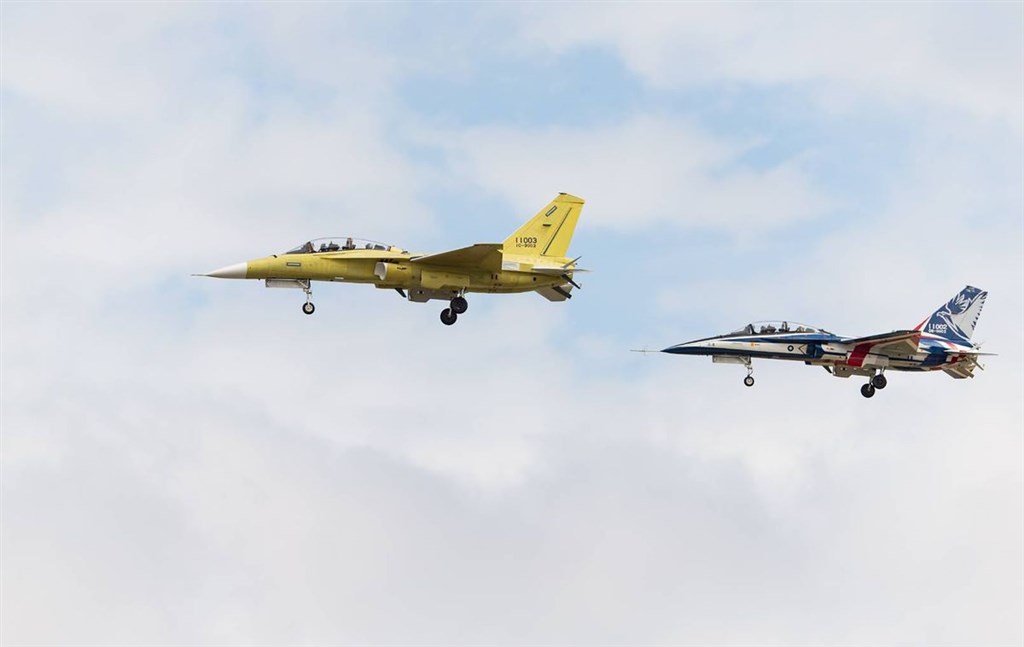 Taipei, Oct. 21 (CNA) The first indigenous advanced jet trainer (AJT) to roll off the production line took to the skies at Ching Chuan Kang Air Base in Taichung on Thursday.
Manufactured by the government-funded Aerospace Industrial Development Corp. (AIDC), the trainer with the serial number 11003 made its debut test flight while accompanied by one of the company's two original AJT prototypes.
According to a Ministry of Defense report delivered to the Legislature in September, the AIDC plans to complete the production of two AJTs by the end of this year.
A total of 66 AJTs are expected to be delivered to the military by 2026, the report said.
The AJT project was initiated in 2017 to replace the military's decades-old AT-3 trainer aircraft and F-5E/F lead-in fighter trainers.
Two AJT prototypes have since been built, and public test flights of the two planes were conducted in June 2020 and December 2020, respectively.
The development of the jet trainer, codenamed Yung Yin or "Brave Eagle," was carried out as part of the country's efforts to become more self-reliant militarily.