Tsai's 'subordination' comment rooted in fact: Taiwan's U.S. envoy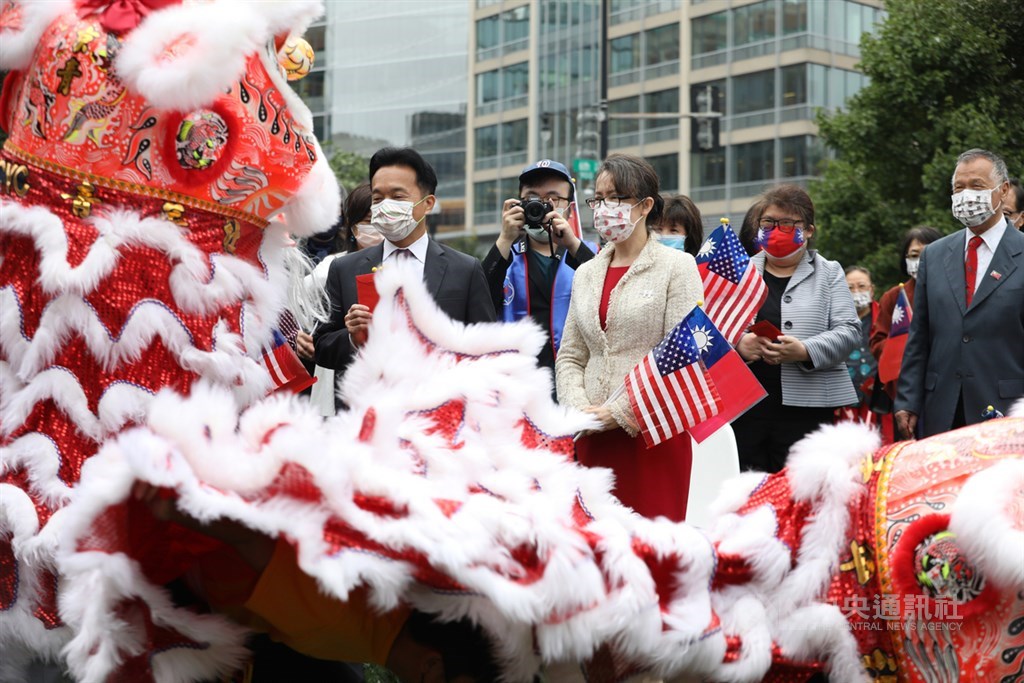 Washington, Oct. 10 (CNA) Taiwan's representative to the United States has backed President Tsai Ing-wen's (蔡英文) comment Sunday that the Republic of China (ROC) and the People's Republic of China (PRC) "should not be subordinate to each other."
Asked to comment by reporters at a National Day event in Washington D.C., Taiwan's Representative to the U.S. Hsiao Bi-khim (蕭美琴) said she believed Tsai's statement was based in "truth and reality."
The largest common denominator in Taiwan is that "everyone stands on the side of a democratic and free Republic of China," Hsiao said.
Hsiao said Tsai's appeal - one of four commitments she urged all political parties to make in her National Day speech - was aimed at building a national consensus to continue to defend the country based on a foundation of freedom and democracy.
Experts have said that Tsai's rejection of either the ROC or PRC being subordinate to the other could be interpreted by the PRC as implying that the two sides are separate countries, which could further sharpen tensions across the Taiwan Strait.
After Tsai's speech Sunday, China's Taiwan Affairs Office released a statement saying that the speech incited division and advocated for Taiwan independence.
Taiwan's Mainland Affairs Council (MAC), the top government agency handling China affairs, responded, however, that "neither side of the Taiwan Strait is subordinate to the other. This is a fact."
As Beijing continues to insist on "reunification" with Taiwan, damage the status quo of the Taiwan Strait, and attempt to eliminate the ROC, "the 23 million people of Taiwan will grow more united in defending our sovereignty," the MAC said.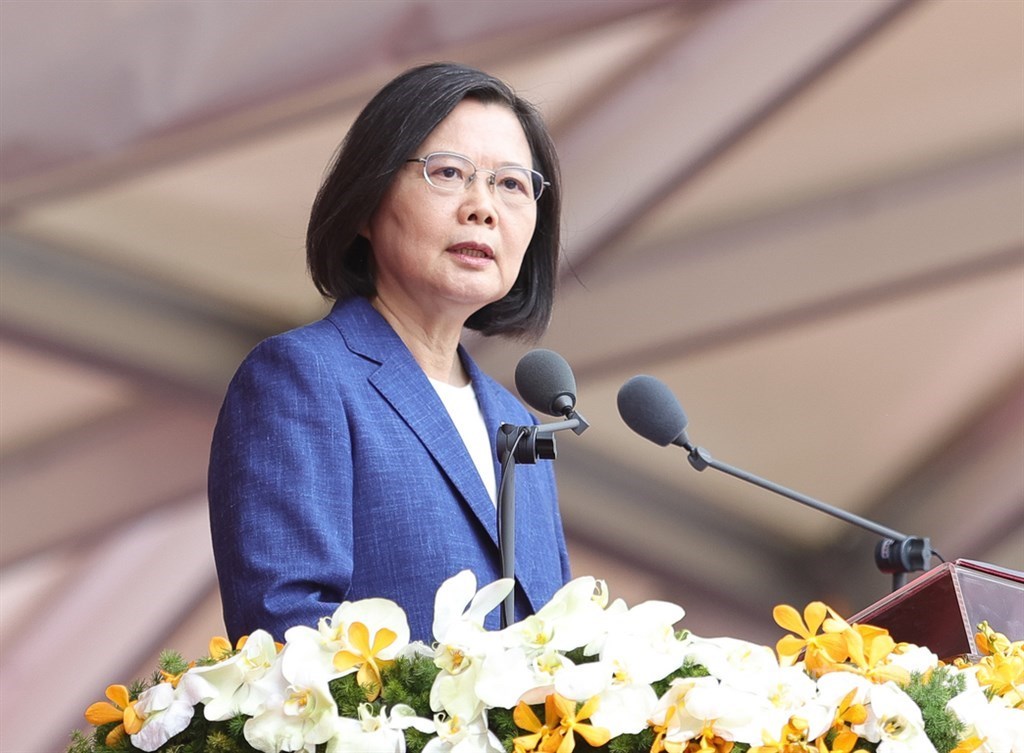 Tsai listed the four commitments in a part of the speech in which she addressed opposition party leaders in attendance: Eric Chu (朱立倫) of the Kuomintang, Ko Wen-je (柯文哲) of the Taiwan People's Party, and the New Power Party's Chen Jiau-hua (陳椒華).
"Let us here renew with one another our enduring commitment to a free and democratic constitutional system, our commitment that the Republic of China and the People's Republic of China should not be subordinate to each other, our commitment to resist annexation or encroachment upon our sovereignty, and our commitment that the future of the Republic of China (Taiwan) must be decided in accordance with the will of the Taiwanese people," Tsai said.
"These four commitments are the bottom line and common denominator that the people of Taiwan have given us. ... We all share the responsibility to ensure that the young people and future generations of this land can continue to live free."