Taiwan conducts rehearsal for National Day armed forces display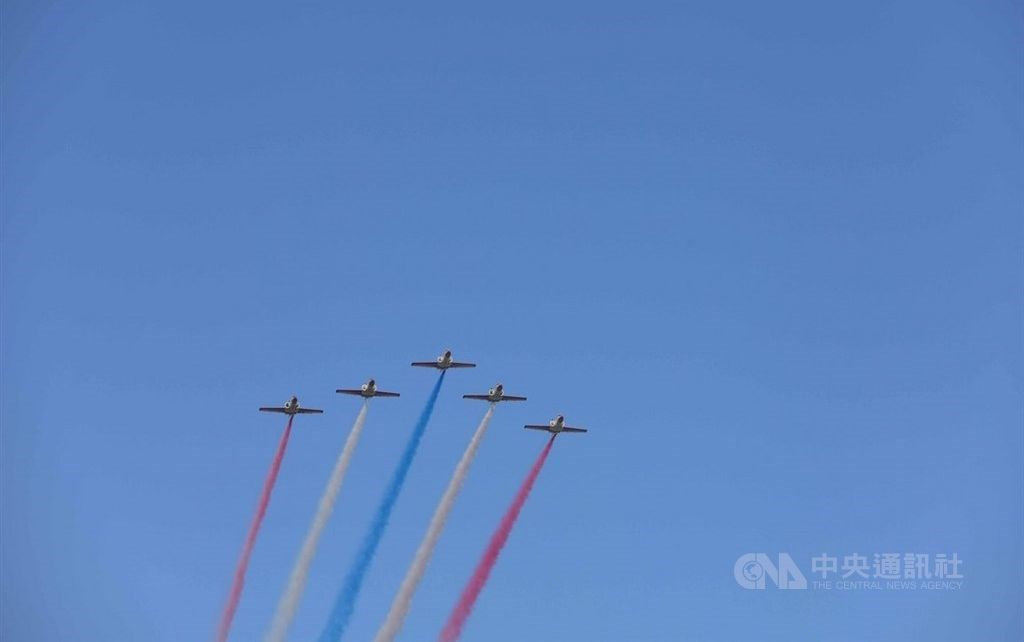 Taipei, Oct. 5 (CNA) Military aircraft soared over the Presidential Office Building in Taipei on Tuesday morning in a rehearsal for a military display to be held on the Republic of China (Taiwan) National Day on Oct. 10.
The rehearsal, the third held so far, was conducted from 6-7:50 a.m. by Taiwan's Armed Forces and the National Airborne Service Corps.
It featured 44 military aircraft, including a CH-47 Chinook helicopter carrying a flag 18 meters wide and 12 meters long, which will be the largest ever national flag flyby to occur during National Day celebrations.
The grand finale featured five jet trainers releasing plumes of colored smoke.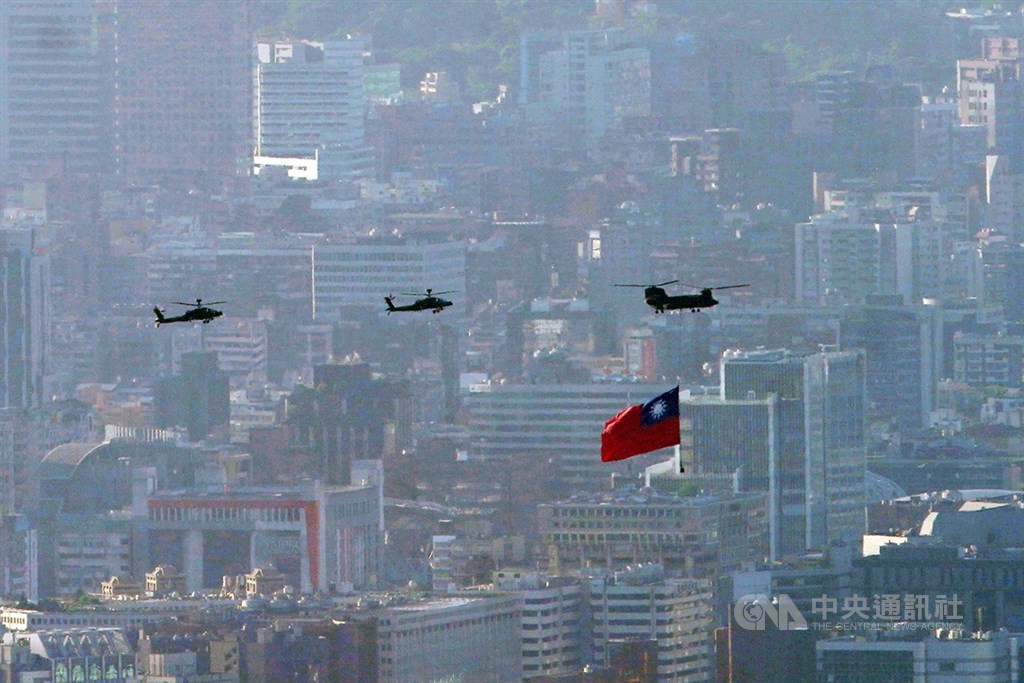 The actual military show on Oct. 10 will include three additional aircraft -- a second CH-47 Chinook helicopter and two attack helicopters -- that were not available for Tuesday's rehearsal, because the rotor of the CH-47 emitted abnormal sounds after take off, according to the Aviation and Special Forces Command.
The three aircraft all returned to the Songshan Air Force Base for inspections as a safety precaution, the command said.
A fourth and final rehearsal is scheduled to take place on Oct. 7.