F-16 fighter jet overruns Pingtung runway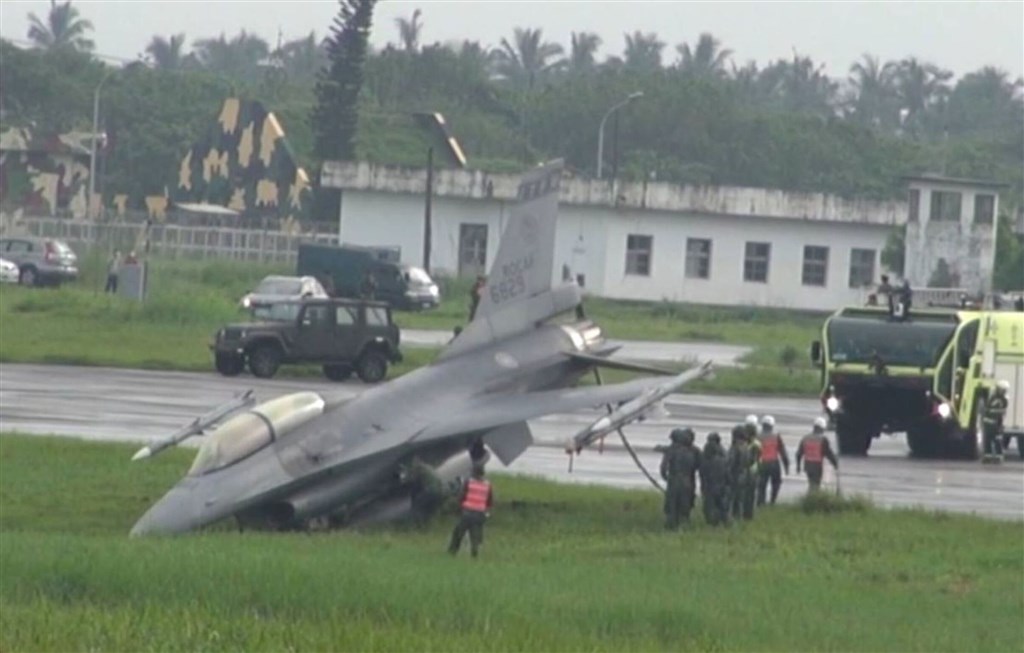 (Click here to read the updated story)
Taipei, Aug. 31 (CNA) An F-16 fighter jet overran a runway while attempting to land at an airbase in southern Taiwan on Tuesday, but the pilot was not injured, according to the Air Force Command Headquarters.
The incident occurred at around 6:32 a.m. when an F-16, tail number 6829, plowed into the ground when landing at Pingtung Air Base.
The pilot was rehearsing for the upcoming Han Kuang military exercises, which will be held Sept. 13-17 and will include emergency takeoff and landing drills by fighter planes on public highways.
In a statement, the Air Force said the pilot was not injured and the plane sustained only slight damage. An investigation committee has been set up to look into the cause of the incident, it said.