U.S. experts refute comments comparing Afghanistan and Taiwan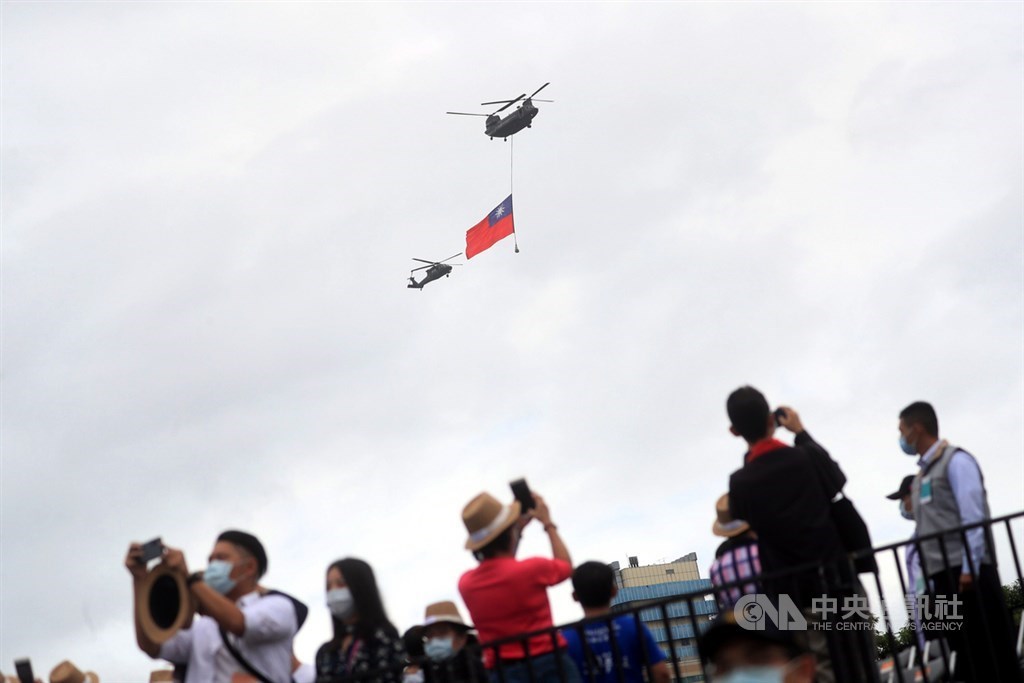 Washington, Aug. 17 (CNA) Although some Taiwanese critics have warned that the island could face a similar fate to that of the U.S.- supported government in Afghanistan if Washington abandons its commitment to Taiwan, American experts on Taiwan affairs on Tuesday dismissed such comments.
The situation in Afghanistan and the circumstances in Taiwan have "significant differences," Stephen Young, former director at the Taipei Office of the American Institute in Taiwan, told CNA.
The longtime U.S. commitment to Taiwan is premised on preserving the island's autonomy against China's threats, and its policy has enjoyed broad bipartisan support in the U.S. Congress, he added.
In Afghanistan, the former director said, it was becoming "a situation where we were spending bad money after good" and "we decided to cut our losses and bring our troops home."
Young's comments came as some critics in Taiwan began drawing on the crisis in Afghanistan after Taliban insurgents seized power in the southern Asian nation Sunday, to claim the U.S. would not live up to its commitment to help Taiwan defend itself.
The U.S. has turned its back on Afghanistan by withdrawing troops, which allowed the Taliban to regain control of the country, they argued.
Despite criticizing the U.S. policy toward Afghanistan, Ian Easton, an analyst at The Project 2049 Institute, observed that the situation there would probably strengthen U.S.' "resolve to ensure that no more friendly governments are overrun by the forces of oppression and darkness."
"Taiwan matters a thousand times more than Afghanistan" from the perspective of American national interests, laws, prestige, security posture and fundamental values, he added.
"Taiwan and Afghanistan could not be more different," Bonnie Glaser, an analyst at the German Marshall Fund of the United States, said Tuesday.
Taiwan and the U.S. have deep and historical ties and both share the same values, and the growing U.S. concerns over China's ambitions in the region have "further strengthened the U.S. stake in Taiwan," Glaser said.
"If there is any comparison to be made, it should be that the U.S. would be likely to devote at least as much blood and treasure to Taiwan, if not more," she said.
Meanwhile, President Tsai Ing-wen (蔡英文) on Wednesday (Taipei time) responded to critics' comments on Afghanistan by saying Taiwan will protect itself.
"Our only option is to make ourselves stronger, more united and more determined when it comes to defending Taiwan," Tsai said at a Democratic Progressive Party (DPP) virtual meeting.
"It is not an option to not make any effort and rely solely on the protection provided by others," Tsai said, adding: "nor is it an option for us to count on the goodwill or mercy of those who do not share the same values to give up on the use of force against Taiwan."
Speaking in a Facebook post, chairman of the opposition Kuomintang (KMT) Johnny Chiang (江啟臣) said any government that crawls to others and lacks preparedness and determination to defy threats risks being overthrown quickly.
"Whether Taiwan will follow in Afghanistan's footsteps depends on the wisdom and attitude of the government leader," he said, adding that the KMT will not let that happen if it is in charge of the country.
On the other hand, DPP spokeswoman Yen Jo-fang (顏若芳) said in a statement that the attempt to draw comparisons between Afghanistan and Taiwan is "absurd."
Taiwan has focused on elevating its defense capabilities by increasing its defense budgets and developing locally-built military ships and aircraft since President Tsai took office in 2016, she added.