OLYMPICS
/
Minister Audrey Tang cancels trip to Tokyo Olympics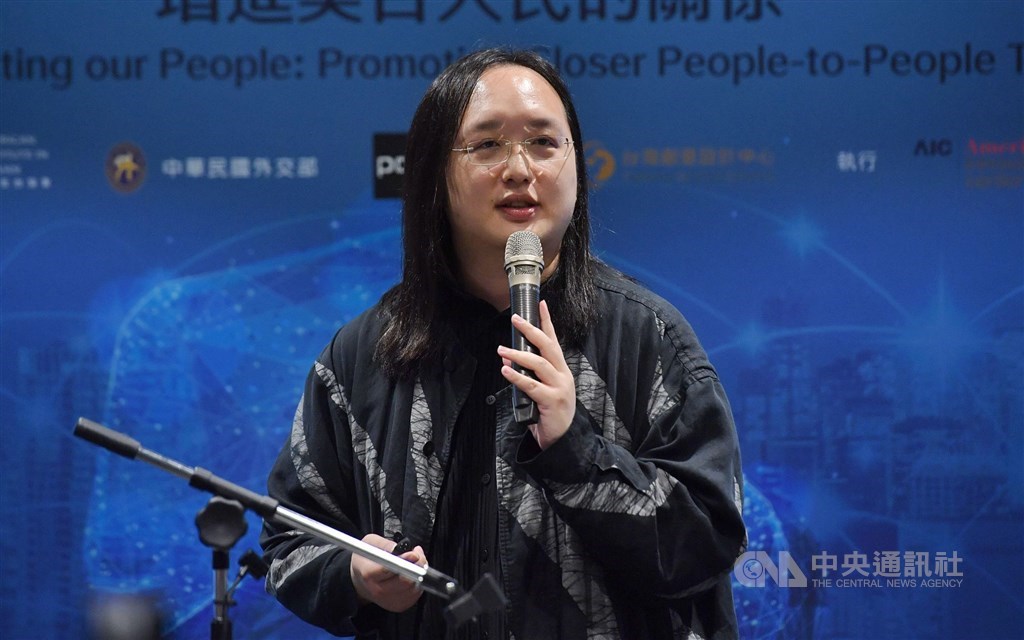 Taipei, July 18 (CNA) Minister without Portfolio Audrey Tang (唐鳳) will not be traveling to the Tokyo Olympics due to COVID-19 prevention measures adopted by Japan, the Cabinet said Sunday.
Tang was set to represent Taiwan's government at the games' opening ceremony on July 23, in place of Education Minister Pan Wen-chung (潘文忠).
Taiwan's Sports Administration, the government agency that handles sports affairs, falls under the portfolio of the Ministry of Education, which is why the Education Minister is usually the government's representative to the Olympic Games.
The Cabinet said on July 10 that because Pan was busy with two nationwide exams scheduled for late July, Tang would attend the opening ceremony in his place.
In a statement issued Sunday, however, Cabinet spokesperson Lo Ping-cheng (羅秉成) said the International Olympic Committee informed all national Olympic Committees on July 14 that due to the pandemic, very few people would be allowed to participate in the opening ceremony this year.
Those allowed will be limited to athletes, the chairpersons and secretary-generals of national Olympic Committees, heads of state, and heads of government, Lo said.
Despite being a guest at the games, Tang does not fall into any of these categories and would be unable to attend the ceremony in person, Lo said.
After Tang and Premier Su Tseng-chang (蘇貞昌) discussed the issue, the trip was canceled, Lo said.
Despite the cancellation, Tang said her support for the athletes, her hopes that the games go smoothly, and her gratitude to Japan remain unchanged.
"The pandemic has reminded us of the importance of working together," Tang said in a Facebook post on Sunday. "If given the opportunity, I hope to travel to Japan in the future and contribute to closer relations (between Taiwan and Japan)."
The Tokyo Olympics, delayed a year due to the COVID-19 pandemic, is scheduled for July 23 to Aug. 8.
Tokyo has been under a state of emergency since July 12 after cases in the country surged starting in late June, and events held in Tokyo and three nearby prefectures will have no spectators.
View All