OLYMPICS
/
President Tsai wishes Taiwan athletes good luck at Tokyo Olympics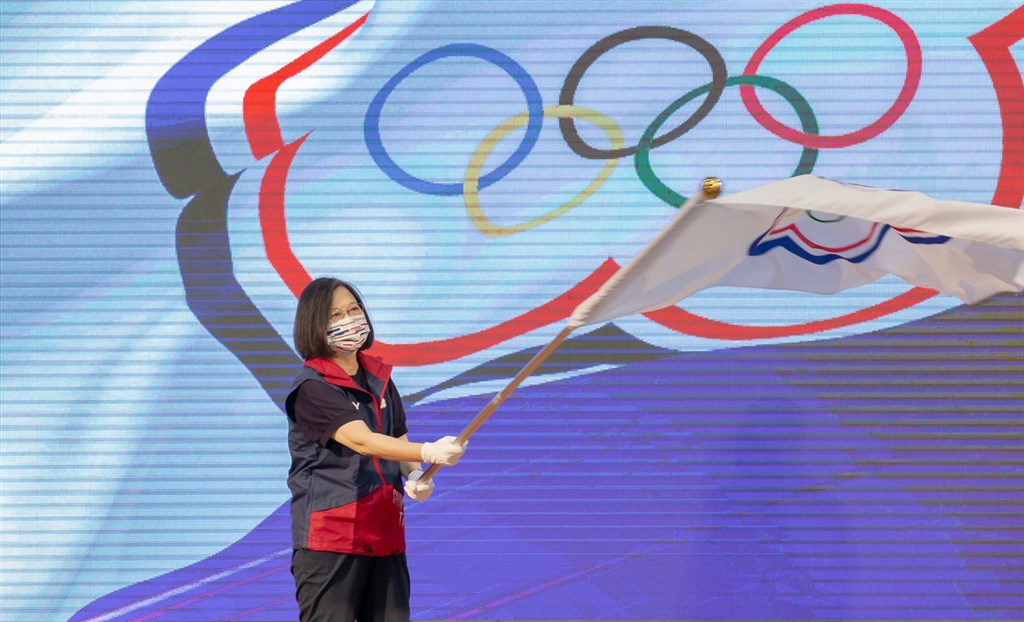 Taipei, July 12 (CNA) President Tsai Ing-wen (蔡英文) on Monday presented the Taiwan team with the Chinese Taipei Olympic flag and wished the athletes all the best as they make their final preparations to leave for Tokyo to take part in the multi-sport global event which starts later this month.
At a ceremonial event held at the National Sports Training Center in Kaohsiung, Tsai urged the sporting stars to keep pushing new boundaries and inspiring Taiwan and the world with their best performances.
Due to COVID-19, many of the athletes and coaches took part in the ceremony virtually.
According to the president, the Taiwanese delegation will leave for Japan next week.
In her speech, Tsai asked the athletes to demonstrate the same fighting spirit the world has shown in fighting the COVID-19 pandemic over the past 18 months.
Meanwhile, the president expressed confidence that the Taiwanese team will excel in Tokyo as many of the athletes already have experience at major sporting events such as the 2017 Summer Universiade in Taipei and the 2018 Asian Games held in Indonesia's Jakarta and Palembang.
At the Tokyo Olympics, the 66-member team will participate in 18 events, including shooting, track and field, archery, swimming, gymnastics, table tennis, equestrian, boxing, rowing, canoeing, weightlifting, judo, tennis, badminton, taekwondo, karate, cycling and golf.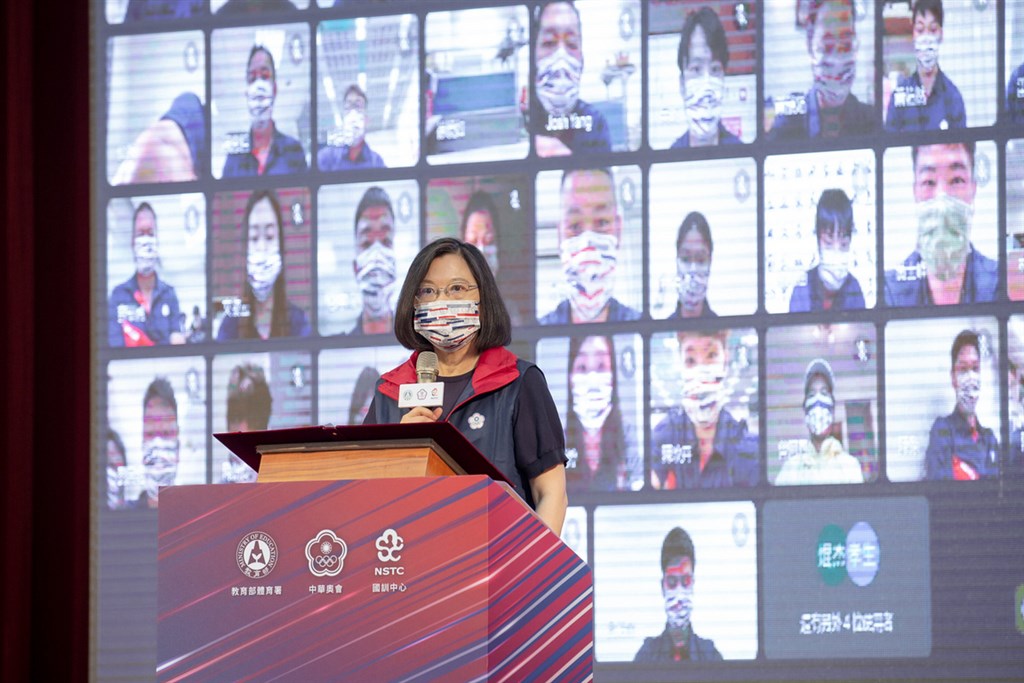 During the ceremonial event, Tsai presented the Chinese Taipei Olympic flag to Lin Hong-dow (林鴻道), who is president of the Chinese Taipei Olympic Committee (CTOC).
The flag has been in use since 1981, following a decision by the International Olympic Committee that Taiwan could not compete under the Republic of China (Taiwan) name or flag due to pressure from China, which replaced the ROC at the United Nations in 1971.
View All