Taiwan to pay NT$100,000 subsidies to families of COVID-19 victims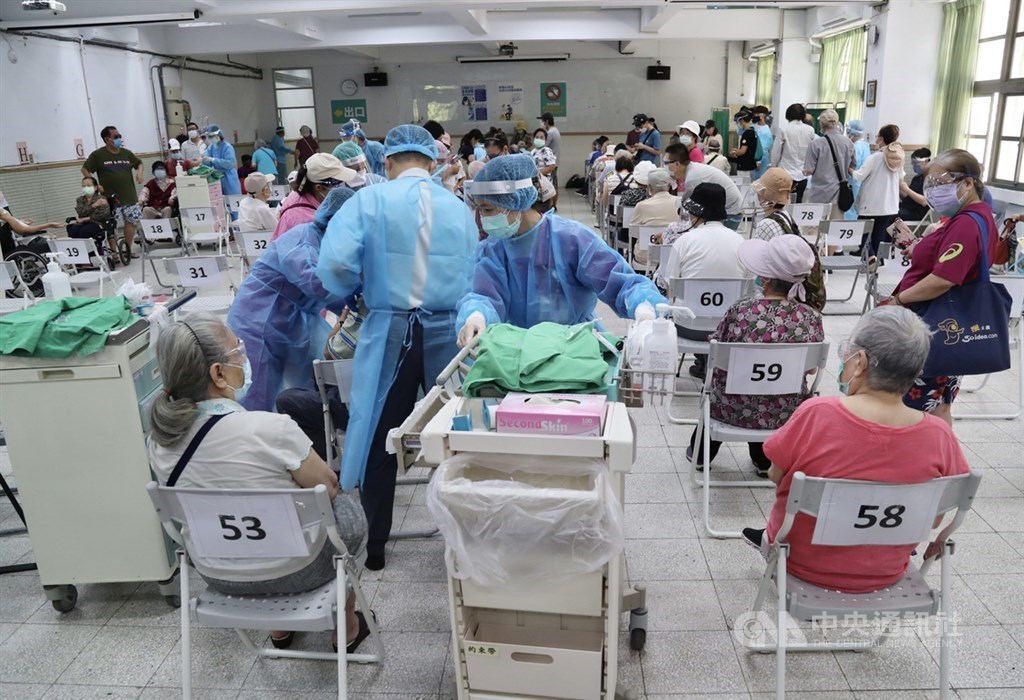 Taipei, June 24 (CNA) Taiwan's government will pay subsidies of NT$100,000 (US$3,565) to the families of people who died of COVID-19, as part of the NT$259 billion stimulus package that was approved by the government last week, Cabinet spokesman Lo Ping-cheng (羅秉成) said Thursday.
According to Lo, the subsidies are part of a plan by the Cabinet's National Development Council (NDC) aimed at maximizing the stimulus funding's impact, which Premier Su Tseng-chang (蘇貞昌) approved earlier Thursday.
The NT$100,000 "funeral and condolence subsidies" will be disbursed to the families of all COVID-19 victims in Taiwan, and are intended to show that "the government is with them during this difficult period," Lo said.
The Executive Yuan on Thursday also approved a proposal to suspend the annual summer hike in electricity rates for the month of June, which is expected to benefit over 10 million households and businesses and cost Taiwan Power Co. (Taipower) NT$6.1 billion in revenue, according to the state-owned energy company.
The suspension would give some relief to 10 million households and 750,000 companies affected by the COVID-19 situation and would cost Taipower an estimated NT$1.4 billion in revenue from electricity sales to households and around NT$4.7 billion from those to businesses.
Electricity rates in Taiwan are usually increased in summer, starting June 1, with a potential maximum hike of 27 percent this year, to discourage heavy consumption, according to Taipower.
Among the other initiatives in the revised spending plan is a one-time NT$10,000 payment to hourly wage earners with a monthly salary of less than NT$23,100, which is expected to benefit some 410,000 people at a cost of NT$4.2 billion, according to Lo.
Meanwhile, Lo said, the plan will also expand a program offering preferential loans of up to NT$100,000 to workers who have suffered a loss of income due to the COVID-19 outbreak.
The program, which was initially capped at 500,000 applicants, will be expanded to accommodate the 1.17 million loan applications submitted through June 19, pending their approval by the banks lending the funds, Lo said.
In total, the Cabinet estimated that its revised stimulus spending plan would benefit 8.2 million people, up from its original estimate of 7.3 million.
Under the revisions, the 27,000 foreign nationals with permanent resident status in Taiwan will also be eligible for stimulus programs, Lo said, without elaborating.
Legislative approval of the plan is not necessary because it concerns the spending of stimulus funds already allocated to various government agencies.
As of Thursday, Taiwan had reported 14,389 cases of COVID-19 and 605 deaths, the vast majority of which have occurred since May 15.