Poland's top envoy in Taiwan lauds expansion of bilateral ties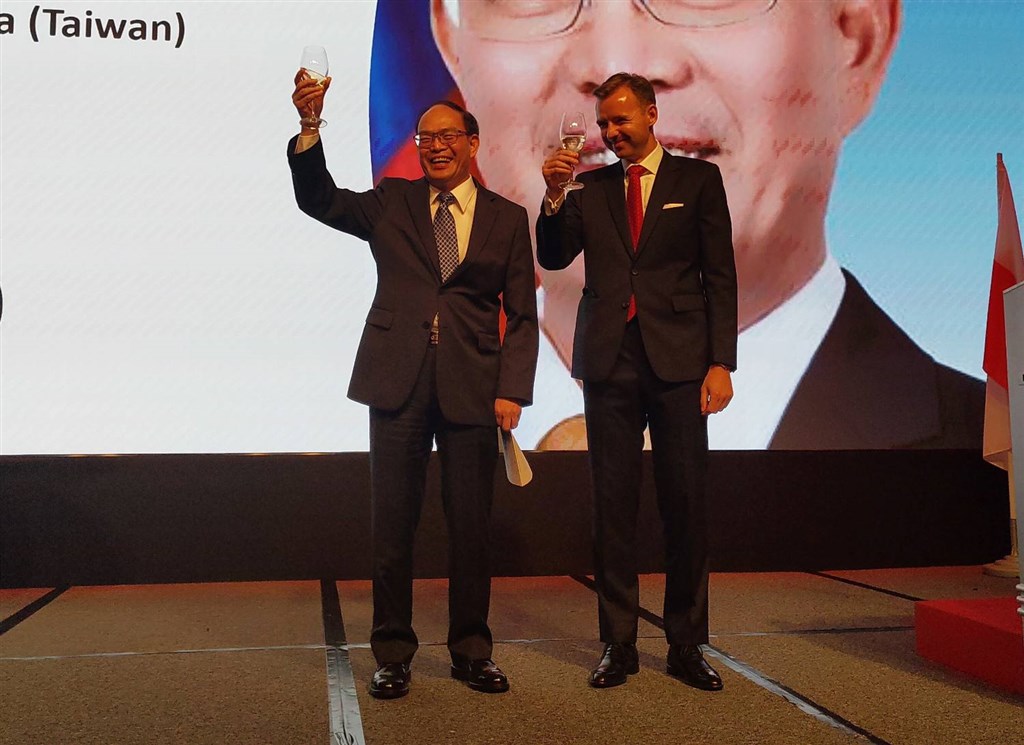 Taipei, May 6 (CNA) Poland's top envoy in Taiwan on Thursday lauded the expansion of Poland-Taiwan relations as the central European nation celebrated the 230th anniversary of the adoption of its Constitution.
"It is with great pleasure that I observe positive developments in our bilateral relations, which have expanded significantly in recent years," Bartosz Ryś, acting chief of the Polish Office in Taipei, said during the Polish Constitution Day reception.
He named the coming into force of the agreement on legal cooperation in criminal matters between Poland and Taiwan in February as one example.
"I am glad to note that Poland is the first European Union country to sign such a comprehensive agreement with Taiwan," he said.
On the economic side, Ryś said Poland and Taiwan remain active in promoting trade and investments despite the pandemic, with trade between the two sides increasing by 13 percent in 2020.
The 9th Polish-Taiwanese economic consultations signed two agreements last September, one on supporting small and medium-sized enterprises and start-ups, and the other on cooperation between accreditation bodies, he said.
In addition, the Polish Investment and Trade Agency in Taipei was established recently to facilitates business contacts between Polish and Taiwanese companies, focusing on the biotechnological, pharmaceutical, ICT, cosmetic, green technology and food industries, he said.
On cooperation in other fields, Ryś said LOT Polish Airlines launched the first-ever direct passenger and cargo charter flights between Poland and Taiwan last year and subsequent charter flights are also planned for this year.
He said more than 1,000 Taiwanese students are enrolled at Polish universities currently, and the first ever Frederic Chopin outdoor piano recital in Taiwan was held in November 2020.
During the event, Ryś once again thanked Taiwan for donating 1 million face masks to Poland in April and May last year, adding that his office also welcomed Taiwan's decision to open its market to Polish apples.
The Polish Constitution, widely considered the first modern constitution in Europe and the second oldest constitution in the world by scholars and historians, was enacted on May 3, 1791.
Taiwan's Deputy Foreign Minister Harry Tseng (曾厚仁), dignitaries from diplomatic circles in Taiwan, such as American Institute in Taiwan (AIT) Director Brent Christensen, head of the European Economic and Trade Office in Taiwan (EETO) Filip Grzegorzewski, were among the guests who attended the event.
A huge ice sculpture of the famous Zamość town hall, one of the most popular historical structures in Poland, was displayed at the venue and proved a big hit with guests.