Taiwan-donated 150 oxygen concentrators, 500 cylinders arrive in India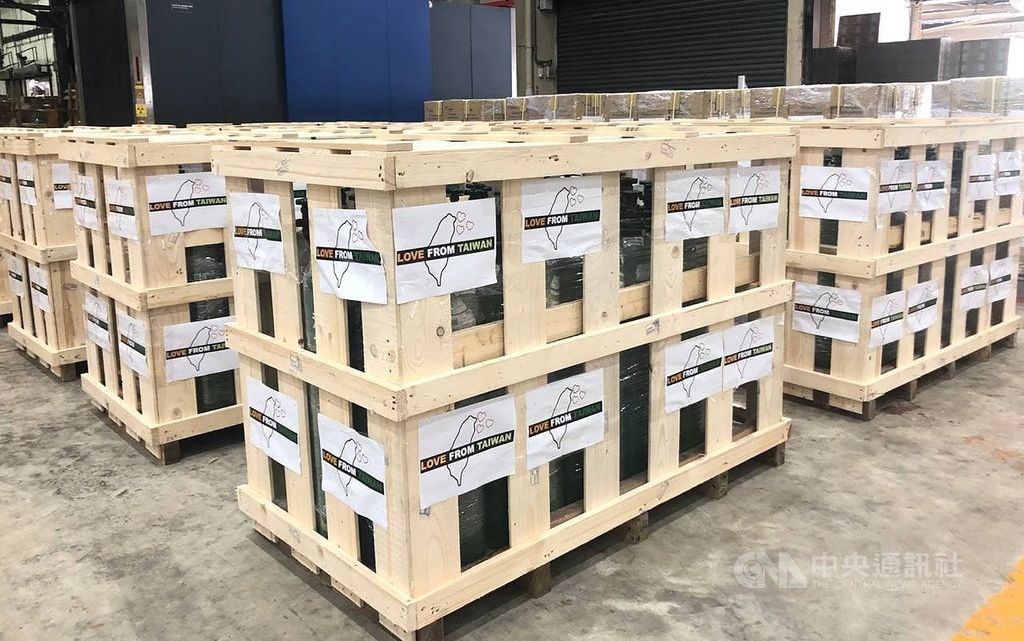 Taipei, May 2 (CNA) A total of 150 oxygen concentrators and 500 oxygen cylinders donated by Taiwan arrived in India on Sunday to support the country's fight against the raging second wave of COVID-19, according to the Ministry of Foreign Affairs (MOFA).
A China Airlines cargo plane loaded with the batch of supply took off at Taoyuan International Airport around 7 a.m. It arrived at Indira Gandhi International Airport around 11 a.m. local time.
"These oxygen concentrators & cylinders are love from #Taiwan. More help for our friends in #India is on the way. #IndiaStayStrong! JW," according to a tweet made by Taiwan's Foreign Minister Joseph Wu (吳釗燮).
The batch of supply will be donated to Indian Red Cross Society that is in charge of coordinating all medical supplies donated by foreign governments to help the South Asian country fight the COVID-19 pandemic, MOFA said in a press release.
More medical supplies will continue to be sent to India in the near future, it said, as the country is being hit by a deadly COVID-19 second wave that has devastated big cities like Delhi, Mumbai, Lucknow and Pune.
As of Sunday, India had recorded nearly 20 million confirmed COVID-19 cases and 215,523 deaths, with nearly 400,000 new cases confirmed in a single day.
According to MOFA, currently only around 100 Taiwanese still reside in India after a large number of them have returned to Taiwan due to the pandemic.
The most recent evacuation took place on April 30, when 14 Taiwanese citizens left India on a Japan Airlines flight. The 14 nationals returned to Taiwan on May 1, it said.