U.S. delegation sent by Biden arrives in Taiwan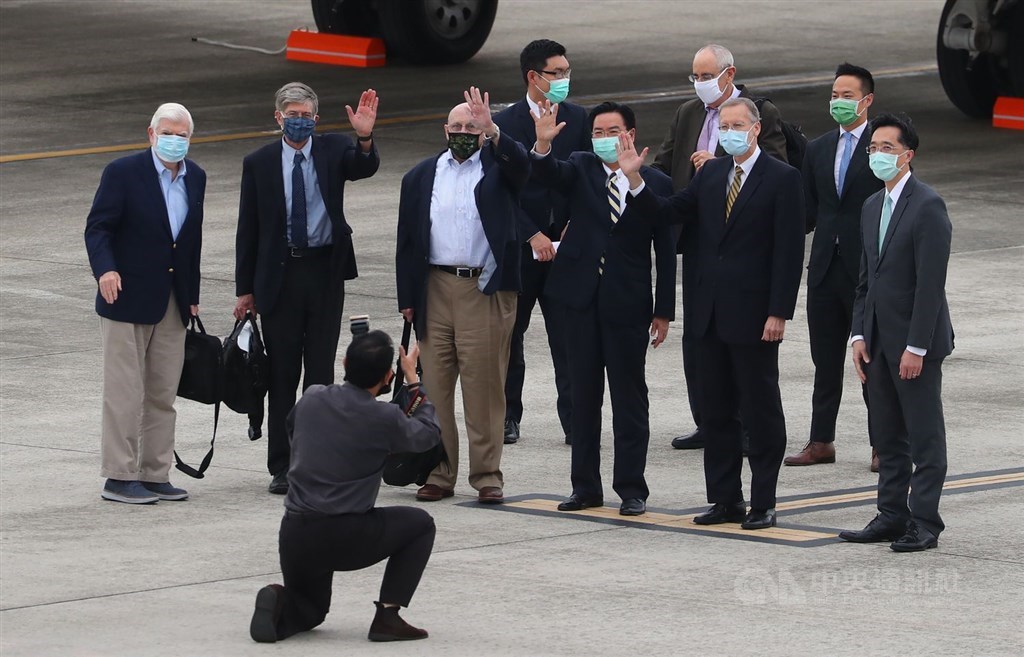 Taipei, April 14 (CNA) An American delegation led by former Senator Chris Dodd landed in Taipei on Wednesday afternoon on the first visit of any delegation from the United States since President Joe Biden took office in January.
The group, which also included former deputy secretaries of state Richard Armitage and James Steinberg, arrived at Taipei's Songshan Airport shortly after 3 p.m.
They were welcomed by Foreign Minister Joseph Wu (吳釗燮) and Brent Christensen, the director of the American Institute in Taiwan's Taipei office, upon their arrival at the airport.
An unnamed senior official in the Biden administration told Reuters on Tuesday that the visit follows "a long-standing bipartisan tradition of U.S. administrations sending high-level, unofficial delegations to Taiwan" and is intended as a "personal signal" of Biden's commitment to Taiwan and its democracy.
The delegation will meet with President Tsai Ing-wen (蔡英文) on Thursday and other top Taiwanese officials responsible for national security, foreign affairs, and national defense during their stay. (Update: Visit by U.S. delegation shows bipartisan support: Presidential Office)