President marks 80 years of diplomatic ties with Honduras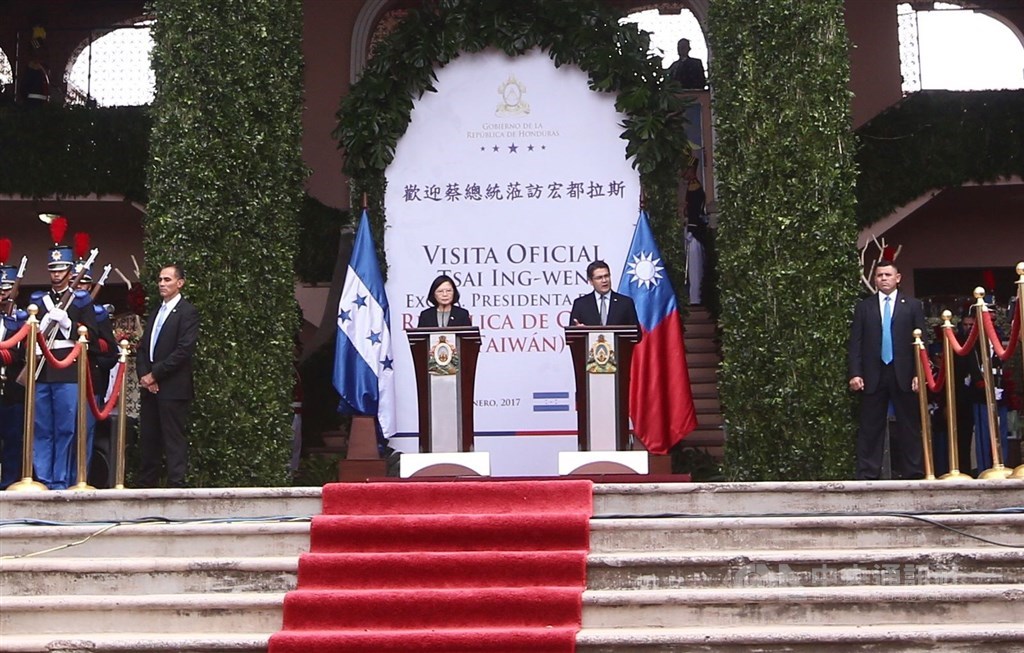 Taipei, April 10 (CNA) President Tsai Ing-wen (蔡英文) thanked Honduras for its international support for the Republic of China (Taiwan) in a video message marking the 80th anniversary of the establishment of diplomatic ties between the two countries on April 9.
"We deeply value our friendship with Honduras, and thank President Hernandez and the Honduran government for speaking out in support of Taiwan at a range of international events," Tsai said in a video released by the Presidential Office online Saturday.
Calling Honduras "a staunch ally of Taiwan," Tsai highlighted the growing trade relations between Taiwan and the Central American country.
"Honduras has turned its former trade deficit with Taiwan into a trade surplus, and exports many high-quality products to Taiwan," she said, noting that the ally is now the main source of whiteleg shrimp sold in Taiwan.
Tsai, who visited Honduras during her trip to four Central American allies in January 2017, also said she enjoys Honduran coffee, and often gives it as a gift.
Apart from trade, Tsai said the two countries are mutually supportive allies.
"Taiwan has stood with Honduras to address the global pandemic and hurricane relief, donating supplies and sharing experiences that helped us overcome these challenges together" in the past year, she said.
"We look forward to further deepening our partnership with Honduras," said the president.