PLA plane 'harassment' more political than military: Taiwan analysts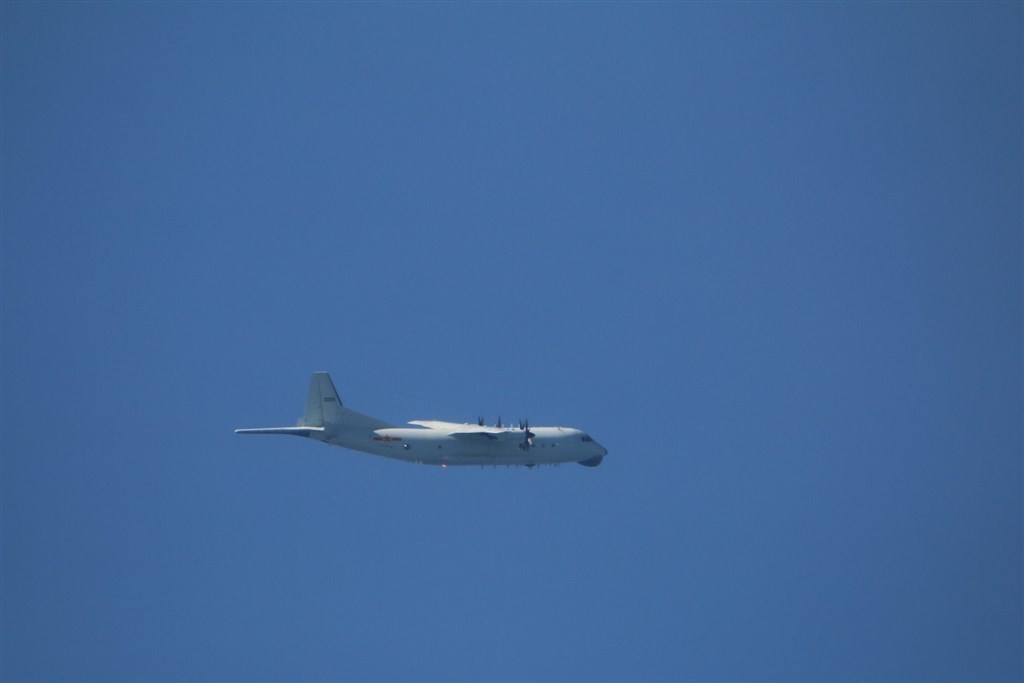 Taipei, April 5 (CNA) Recent flights by Chinese military aircraft in sensitive airspace around Taiwan in late March, seen as a dramatic escalation of tension across the Taiwan Strait, was more politically than militarily motivated, analysts in Taiwan told CNA on Monday.
According to information provided by Taiwan's Ministry of National Defense, 20 military planes from China's People's Liberation Army (PLA) entered Taiwan's air defense identification zone (ADIZ) on March 26.
Among the warplanes on the mission, two Y-8 anti-submarine warfare planes and an H-6K bomber flew into airspace southeast of Taiwan, the side of Taiwan that faces away from China.
On March 29, 10 PLA planes entered Taiwan's ADIZ, and a Y-8 anti-submarine warfare plane again flew into the same area.
The missions drew considerable attention because PLA planes usually limit themselves to airspace southwest of Taiwan, which is nearer to China's air bases, and they came amid growing speculation over whether and when China might take military action against Taiwan.
Asked about Beijing's motive by CNA, Su Tzu-yun (蘇紫雲), a senior analyst at the government-funded Institute for National Defense and Security Research, said the maneuvers in airspace southeast of Taiwan should be seen as Beijing's political response to the tightening of Taiwan-U.S. relations rather than a military move.
The Chinese "harassment," as most Taiwanese media have described the maneuvers, came on March 26 after Taiwan and the United States signed a Coast Guard cooperation deal and on March 29 after Palau President Surangel Whipps Jr. visited Taiwan, accompanied by U.S. Ambassador to Palau John Hennesey-Niland.
Beijing sees Taiwan as part of its territory and opposes any engagement by foreign governments with Taiwan that have sovereignty implications, even though Taiwan has never been under the jurisdiction of the People's Republic of China since it was formed in 1949.
Chieh Chung (揭仲), a research fellow at the Association of Strategic Foresight, a think tank in Taiwan, echoed Su's view, adding that such PLA maneuvers were actually not new.
PLA planes even circled around Taiwan at least 24 times between November 25, 2016 and February 9, 2020, he said.
The recent entry of PLA planes into airspace southeast of Taiwan attracted considerable attention because PLA planes have generally limited themselves to airspace southwest of Taiwan since 2019, he said.
But Chieh said the PLA planes that flew into Taiwan's eastern side were all low-speed reconnaissance planes, which are less sensitive.
If Beijing really had a strong military motive for the flyovers, it would have deployed fighters, accompanied by aerial refueling aircraft, as PLA fighters currently do not have the ability to fly that far due to their limited fuel range, he said.
"PLA planes' operations on March 26 and 29 were more political than military," he concluded.
"The next thing Taiwan should watch for is the PLA's development of aerial refueling capabilities and Beijing's possible use of carrier-based aircraft to escort its long-range bombers," Chieh said.
Lin Ying-yu (林穎佑), an assistant professor at National Chung Cheng University, speculated that PLA's anti-submarine planes could be operating in airspace southeast of Taiwan in preparation for Taiwan's deployment of its indigenous submarines in that area in the future.
"Taiwan's indigenous submarines, once completed, will pose a threat to China's Navy. So China's anti-submarine planes could be checking the underwater environment in the area or looking for blind spots in Taiwan's radar," Lin said.
He was referring to the indigenous submarine project, named "Haichang," which was launched in 2016 to bolster the country's aging fleet of four submarines with eight new diesel-electric models, the first of which could enter service by 2025.