Taiwan condemns anti-Asian violence in U.S., warns citizens to be on alert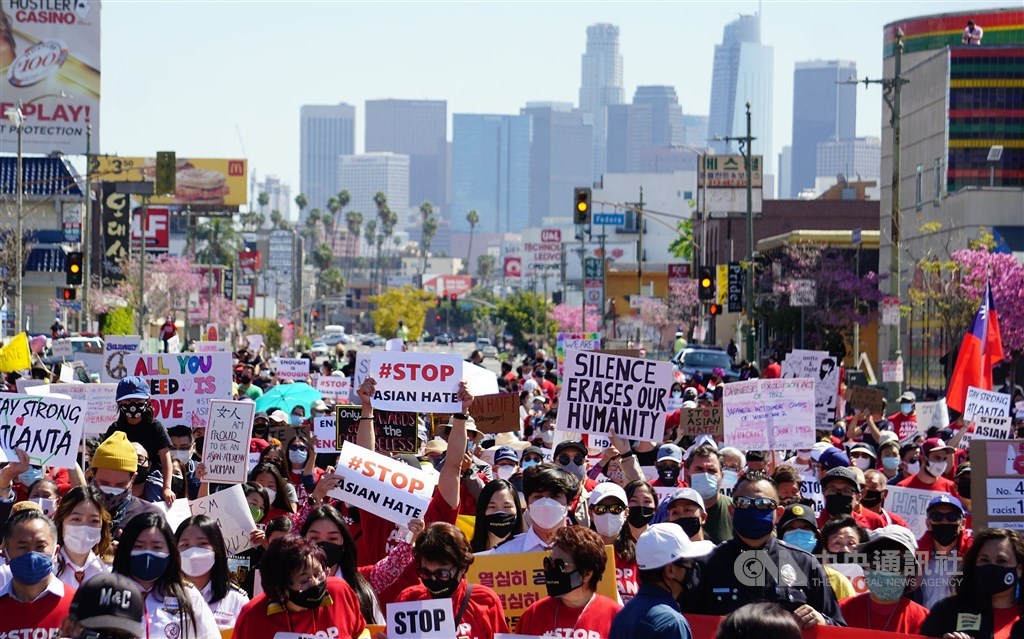 Taipei, March 31 (CNA) Taiwan's Ministry of Foreign Affairs (MOFA) on Wednesday condemned the recent rise in racism and hate crimes targeting people of Asian descent in the United States and called on Taiwanese nationals in the U.S. to stay alert. 
MOFA spokeswoman Joanne Ou (歐江安) said the ministry attaches great importance to the safety of its nationals in the U.S. after learning about a number of anti-Asian hate crimes reported recently in U.S. cities.
The ministry has asked its representative offices in the U.S. to stay in close contact with their local overseas Taiwanese groups and student associations and to promise to offer assistance if needed, Ou said.
The spokeswoman said MOFA condemns all forms of violence targeting Asians and expressed condolences to the victims of anti-Asian hate crimes.
Taiwan's government has always upheld human rights and has full respect for diversity and tolerance among cultures, Ou said, urging discrimination targeting Asians to stop.
She made the remarks when asked by CNA to comment on an increase in the number of hate crimes against Asian Americans in the U.S.
In early March, a killing spree in Atlanta left eight people dead, six of whom were of East Asian descent. The police are investigating a racist motivation for the murders.
According to a recently released study conducted by the Center for the Study of Hate and Extremism at California State University, the U.S. experienced a significant hike in anti-Asian hate crimes last year in several major cities.
The study revealed that while such crimes in 2020 decreased overall by 7 percent, those targeting Asian people rose by nearly 150 percent.
Karthick Ramakrishnan, director of the demographic data and policy research nonprofit group AAPI Data, told NBC Asian America that he believes former President Donald Trump's oft-repeated view that the coronavirus originated in China and his repeated "China virus" rhetoric played a part in fostering hate targeting Asian Americans.
A day earlier, Taiwanese media personality Jaw Shaw-kong (趙少康), who has recently expressed his desire to run for the chairmanship of the opposition Kuomintang (KMT), said he wrote an open letter to U.S. President Joe Biden, calling on his administration to take concrete steps to protect the lives and property of Asian Americans.
In his letter, Jaw said he frequently receives complaints from his friends in the U.S. whenever incidents such as the tragedy in Atlanta occur.
He called on the U.S. leader to "efficiently guarantee the safety and fundamental rights of your ethnic Asian citizens."
Jaw, 70, wrote the letter in his capacity as chair of the Taipei-based radio station, Broadcasting Corporation of China.
He said he has asked the American Institute in Taiwan (AIT), the de facto U.S. embassy in the country, to send his letter to Biden and to U.S. Secretary of State Antony Blinken.
AIT did not comment on Jaw's letter.