President Tsai receives Palau president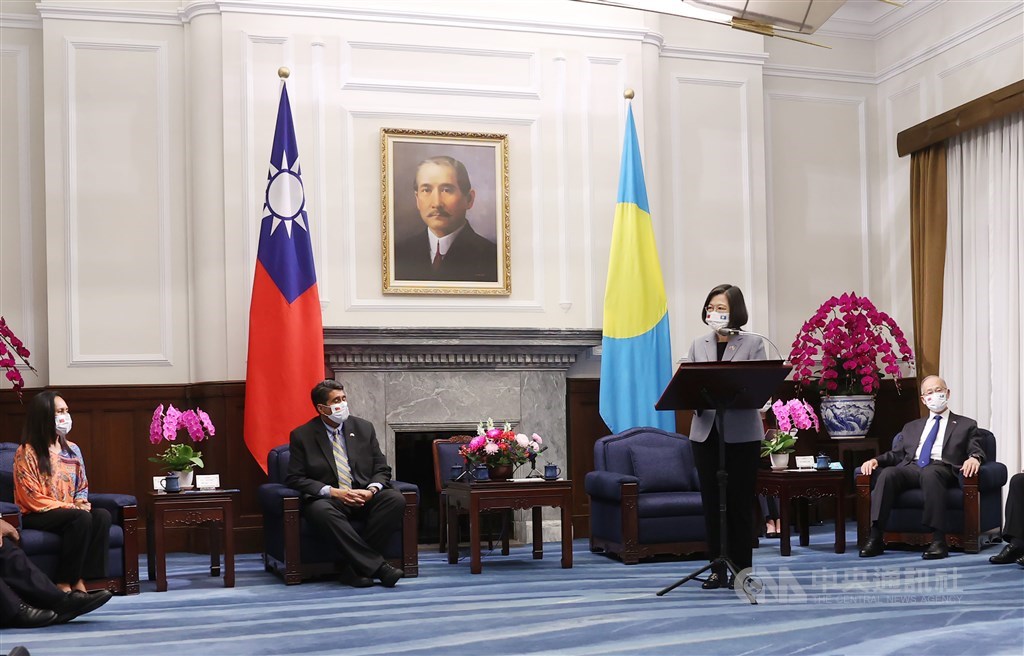 Taipei, March 30 (CNA) President Tsai Ing-wen (蔡英文) received visiting Palau President Surangel Whipps, Jr. on Tuesday and expressed high hopes about the success of the Taiwan-Palau "travel bubble," which will see its inaugural flight on Thursday.
During her welcome remarks, Tsai described the travel bubble as a "historic moment" between the two countries adding that the initiative will demonstrate the feasibility of safe travel to the world.
Tsai said she understands that Whipps has a goal of 100,000 Taiwanese tourists visiting Palau per year and is sure that with the introduction of the travel bubble, the two countries are moving toward that goal.
She told Whipps that she has been to Palau and was impressed by the Pacific nation's scenery, culture and its commitment to environment protection.
"I strongly encourage the Taiwanese people to visit Palau and I look forward to going there again myself," she said.
Tsai thanked Whipps for the value he places on Taiwan-Palau relations and said she hopes to deepen cooperation in the fields of medicine, energy, education, maritime security and Austronesian culture exchange.
Whipps, for his part, said the chance of one COVID-19 case coming from Taiwan to Palau is one in 4 million, citing studies by a team of experts from the United States.
"I think by having this corridor, we can demonstrate to the world how two COVID-safe countries can work together and increase people's exchanges," he said.
Tsai hosted a banquet for Whipps and his delegation after the courtesy call.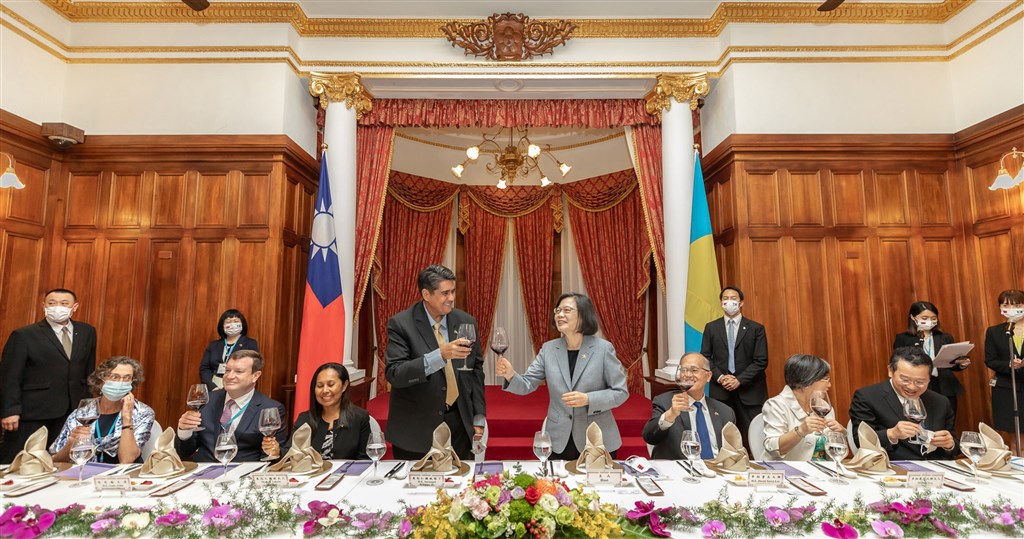 Meanwhile, Whipps and Taiwan's Vice President Lai Ching-te (賴清德) formally launched the "travel bubble" at a ceremony held on Tuesday morning.
Whipps asked for the patience of Taiwanese visitors over the COVID-19 protocols attached to the travel bubble, stressing such measures are intended to keep everybody safe.
For example, Taiwanese traveling to Palau are required to arrive at the airport five hours before departure to receive a COVID-19 test and can only board the flight if the test comes back negative.
Although a travel bubble allows people from each country to visit the other with fewer COVID-19-related restrictions, some virus prevention measures remain for Taiwanese tourists in Palau.
These include restrictions on movement that require Taiwanese to travel in groups and place certain location off limits.
In addition, Taiwanese returning from Palau will be subject to five-days of "enhanced" self-health management and a nine-day "normal" self-health management period.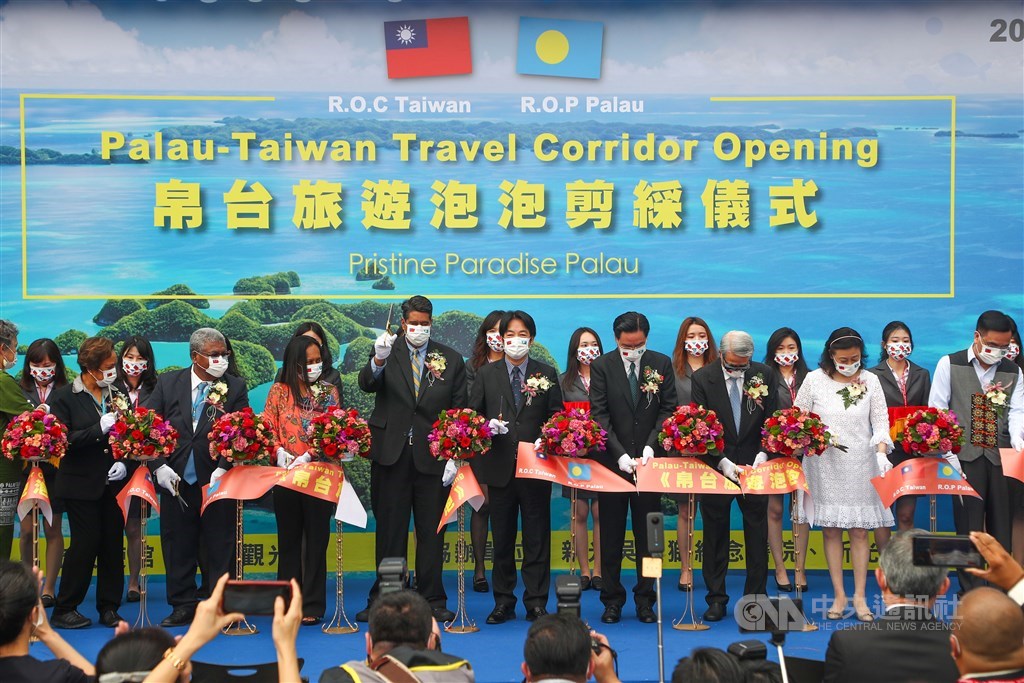 The first flight carrying Taiwanese tourists to Palau under the travel bubble is scheduled on April 1 and will also take Whipps and his delegation home.
Palau, one of Taiwan's 15 diplomatic allies, has not had any confirmed cases since the start of the COVID-19 pandemic, according to data from the World Health Organization.
Taiwan has recorded 1,024 cases of COVID-19, most of which have been classified as imported, with 10 fatalities, according to CECC statistics as of Tuesday.