Nations urged to oppose isolation of Taiwan: ex-U.S. ambassador to U.N.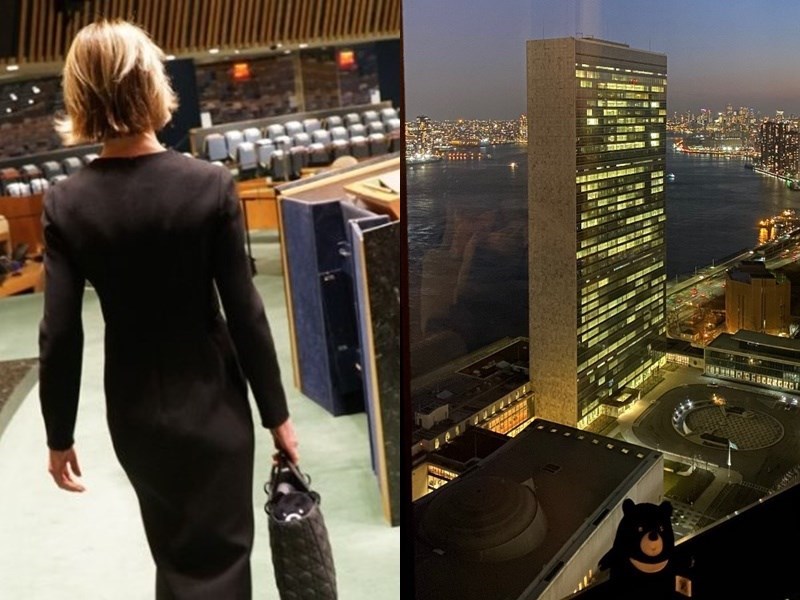 New York, Jan. 20 (CNA) Nations around the world should unite as one against China's efforts to isolate Taiwan, outgoing U.S. Ambassador to the United Nations Kelly Craft said before she left office Wednesday.
In a 7-minute farewell video clip posted on the U.S. Mission to the U.N. website, Craft said that as a U.S. ambassador to the U.N., she found it unfortunate that the People's Republic of China's has made efforts to "exclude, silence, or suppress" Taiwan in the international arena.
"I believe the time is right for the nations of the world to stand as one in opposition to efforts to exclude and isolate Taiwan," Craft said.
She praised Taiwan as "a force for good on the global stage" with its vibrant democracy, dynamic market economy and its contributions as a vigorous promoter and defender of human rights. Taiwan's successful management of the COVID-19 pandemic "is a model for the world and underscores the importance of transparency, honesty and genuine scientific cooperation among nations," she added.
However, Taiwan has long been excluded from international organizations and international meetings due to Beijing's opposition, including the World Health Organization, the International Civil Aviation Organization, and INTERPOL, among others, according to Craft.
"Even model U.N. participants from Taiwan -- smart, engaged young women and men eager for knowledge and experience, are unwelcome at the U.N.'s official events," she said, adding that she found it "outrageous and shameful" that these young people are being punished in such a manner.
"Taiwan's exclusion from international organizations and international meetings where their experience and accomplishments would be valuable is completely unacceptable," she stressed. Craft said the U.S. will continue to advocate forcefully "for an appropriate role for Taiwan on the global stage."
"As my posting at the U.N. comes to a close, my mission will not be complete until the people of Taiwan have a voice," she concluded.
U.S. Ambassador to the United Nations Kelly Craft
Meanwhile, in a tweet, Craft posted a photograph of a Formosan black bear stuffed toy, a gift from the Taiwanese group "Keep Taiwan Free," which promotes Taiwan's U.N. membership, to show her support for Taiwan.
Craft took the same toy to the U.N. General Assembly Hall to record her remarks to model U.N. participants from Taiwan last week.
The Taiwanese indigenous bear is widely seen as the animal that best represents the country.
Craft was originally set to visit Taiwan from Jan. 13-15, but the trip was canceled at the last minute in compliance with the U.S. State Department's latest travel directives in view of the transition of the department to U.S. President Joe Biden's administration.
The last time an incumbent U.S. ambassador to the U.N. visited Taiwan was in 1968.
Taiwan, whose official designation is the Republic of China, left the U.N. in 1971 when China took its place and has since been excluded from the body and its special agencies.
Craft left her U.N. post on Wednesday because she was appointed by former President Donald Trump and it has been a practice in the U.S. for all politically appointed ambassadors to resign from their posts during the transition to a new president.