President congratulates Biden on inauguration, reaffirms partnership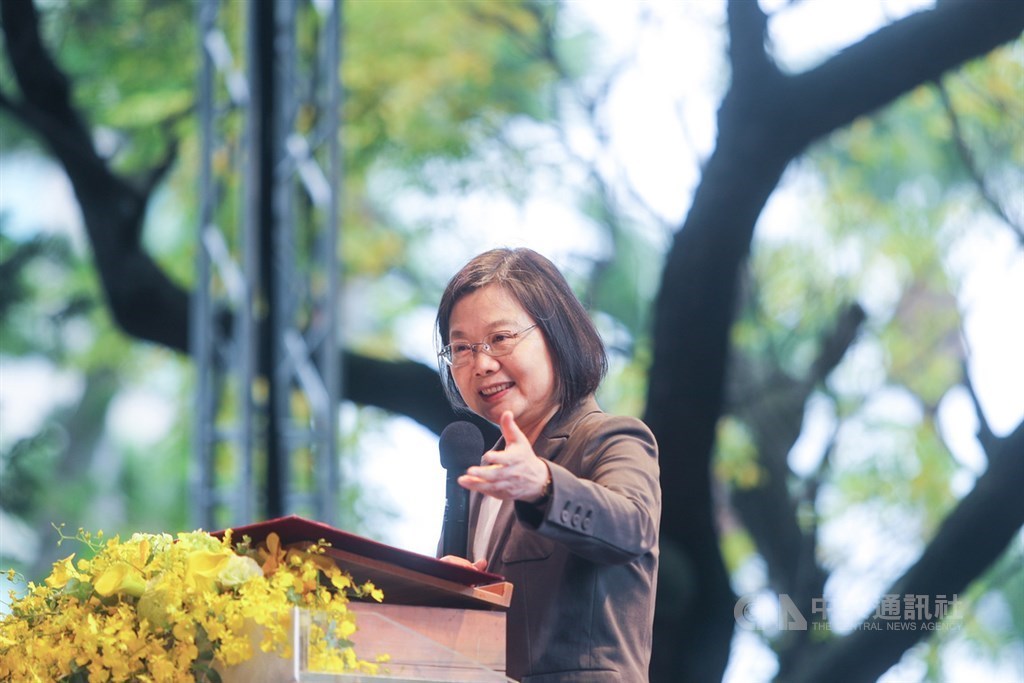 Taipei, Jan. 21 (CNA) President Tsai Ing-wen (蔡英文) on Thursday congratulated the newly inaugurated U.S. President Joe Biden and Vice President Kamala Harris on their election victories and reaffirmed Taiwan's willingness to work with the new U.S. administration.
Tsai conveyed "sincere congratulations" to Biden and Harris on behalf of the government and people of the Republic of China (Taiwan), according to a press statement issued by the Presidential Office.
Biden and Harris were inaugurated on Wednesday (U.S. EST). Taiwan's Representative to the U.S. Hsiao Bi-khim (蕭美琴) was invited by U.S. Joint Congressional Committee on Inaugural Ceremonies to attend the event, becoming the first Taiwanese guest invited by the JCCIC for such an occasion since the two countries severed ties in 1979.
In the press statement, Tsai said the U.S. is not just Taiwan's most important international ally, but also a steadfast partner with whom Taiwan shares the values of freedom and democracy. She noted that both countries have enjoyed close and longstanding political, economic, security and cultural cooperation, adding that this cooperation has advanced the friendship between both peoples and has contributed positively to regional peace, stability and prosperity.
"President Tsai wishes the new Biden administration smooth policy implementation and looks forward to building on the strong foundation of the Taiwan-U.S. partnership to further our bilateral collaboration, as well as the prosperity of, and friendship between, the people of both countries," the statement said.
"Taiwan will continue to work with the U.S. to uphold freedom, democracy, peace, and stability, and promote prosperity in the region, serving as a force for good in the greater international community," it added.
Prior to this, Tsai has already sent her good wishes to Biden through a congratulatory letter late last year.
Meanwhile, in a separate press statement issued Thursday, Taiwan's Ministry of Foreign Affairs (MOFA) also extended its "warmest congratulations" to the new U.S. leaders.
MOFA said the two sides have elevated their relationship into a global cooperative partnership through joint efforts.
"The government looks forward to working with the new U.S. administration to further strengthen bilateral relations and contribute to the promotion of peace, stability and prosperity in the Indo-Pacific region," MOFA said.