INTERVIEW
/
Top Indian envoy discusses priority areas of cooperation with Taiwan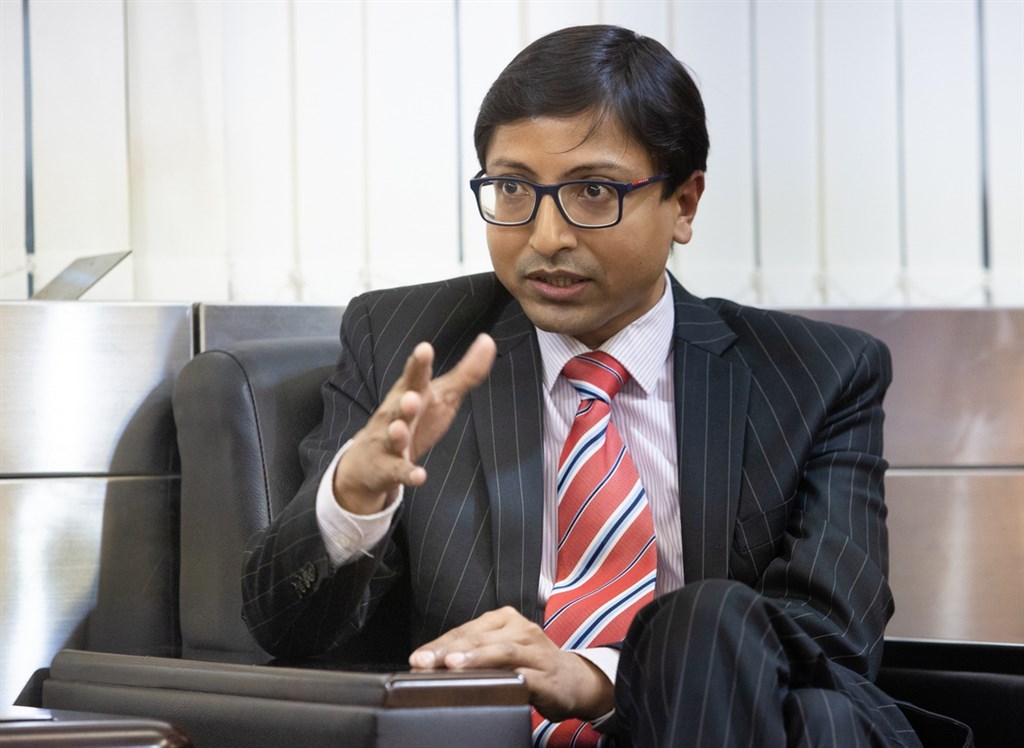 Taipei, Jan. 9 (CNA) Bilateral investments, people-to-people exchanges, and technical cooperation are the key areas on which the India-Taipei Association will focus as it seeks to develop Taiwan-India relations, the office's chief told CNA in a recent interview.
"India presents great opportunities for sustained growth to Taiwanese investors, who in turn can impart their world-renowned manufacturing skills and know-how necessary for India's rapid transformation," said Gourangalal Das, director-general of the India Taipei Association, the South Asian country's de facto embassy in Taiwan.
In terms of people-to-people interaction, Das said his office would like to start with exchanges in higher education and tourism, two areas where there is much room for improvement.
Although nearly 3,000 Indian students are pursuing Masters and PhD programs in Taiwan, they represent only a fragment of the more than 750,000 Indian students seeking higher education globally, he pointed out.
In addition, the roughly 10,000 Taiwanese tourists visiting India annually represent only a small proportion of the over 15 million outbound trips a year by Taiwan's leisure travelers, he said.
As to technical cooperation, Das praised Taiwan's advancements in functional and technical fields, ranging from agriculture to smart cities, as well as industrial automation, science parks and ICT manufacturing.
"By promoting better sharing of knowledge, experience, and technology, we can benefit stakeholders in both India and Taiwan," he said.
Das sees good prospects for cooperation between the two countries amid the restructuring of global supply chains, citing India's huge market, pro-business reforms, and the many investment incentives, among other factors.
"It is heartening that a lot of Taiwanese supply chain forerunners now consider India a strategic destination for the next stage in their growth," he said, adding that some Taiwanese ICT companies are already building an ecosystem in India.
Das also welcomed Taiwan's effort to promote deeper interaction with India under its New Southbound Policy, adding that the policy compliments India's "Act East" policy.
However, when asked about the possibility of a bilateral trade agreement between Taiwan and India, Das said his office is currently focused on expanding trade and investments with Taiwan because current numbers are rather modest.
India is Taiwan's 17th largest trading partner, and Taiwan is India's 31st in 2020, he said.
Das, who assumed his post in Taiwan in July, praised the warmheartedness, creativeness, and friendliness of Taiwanese people, which he said make him feel at home.
He named the energetic night markets, floriculture industry, and magnificent natural terrain as some of the things that gave him a good first impression of Taiwan.
Meanwhile, Das said that although the COVID-19 pandemic has disrupted people-to-people exchanges between Taiwan and India, bilateral relations will certainly deepen after the situation returns to normal.
"We must redouble our efforts once the temporary disruption eases, and aim high to tap the growing mutual awareness and mutual admiration," he said.
"I am also confident that with the increase in our interactions in the areas of education, trade and investment and tourism, people-to-people contacts will only grow in the future."
View All