Data on domestic, imported pork in Taiwan go online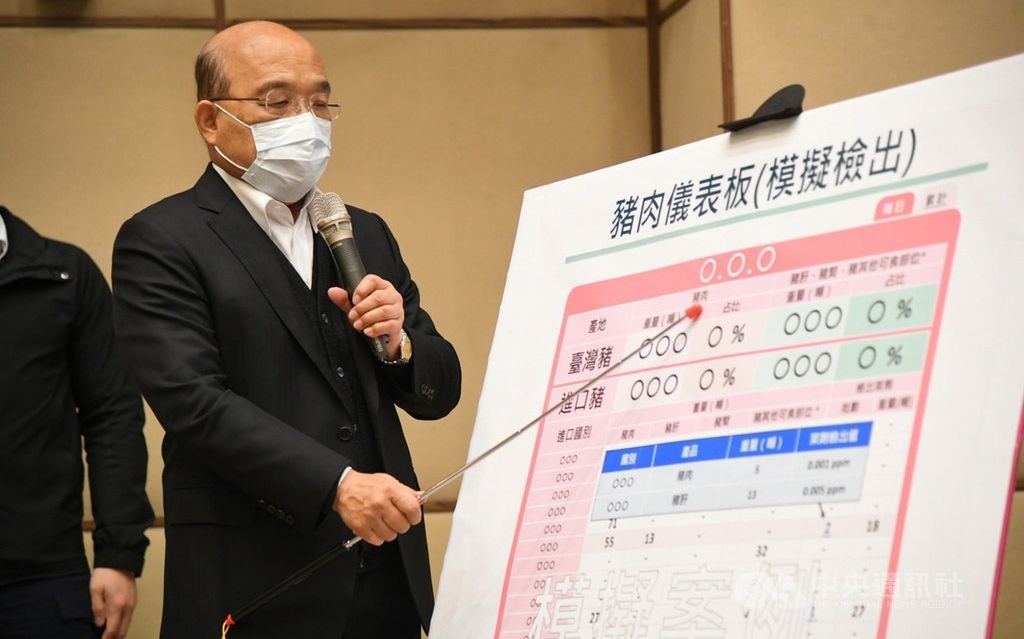 Taipei, Jan. 4 (CNA) Taiwan's government on Monday began publishing data on the volume of domestic pork on the market and the amount of pork Taiwan imported the previous day, although no imported pork has been recorded so far.
The data is being published on a new government website, and comes as Taiwan opens its market to imports of American pork containing residue of the livestock drug ractopamine.
The controversial policy has been widely seen as an effort by the government to satisfy persistent U.S. demands that Taiwan open its market to meat containing traces of ractopamine before there can be negotiations on a bilateral trade deal.
Currently, the website is only available in Chinese. It is updated on regular workdays at 11 a.m. and shows data collected from the previous day.
The amount of domestic pork and pig organs that were available on the domestic market on that particular day is shown in the upper section of the website, as is the total amount of pork and pig organs that was imported. The lower half of the table shows the volume of pork and pig organs imported from specific countries, including Canada, Spain, the United States and Denmark. There is also information on how many of the batches had traces of ractopamine and how much these batches weighed in total.
The website does not contain data on the exact residue level of the ractopamine found in imported pork products, however, nor does it allow users to look up data from a specific day.
When talking about the website on Monday, Premier Su Tseng-chang (蘇貞昌) said the government will carefully inspect each batch of pork and pork products that come into Taiwan and will be open and transparent about the relevant data.
According to Lee Chun-lai (李春來), a representative of Hwa Han Frozen Food Industrial Co., it takes around 55 days for pork orders from the U.S. to be shipped to Taiwan, and that time span has been lengthened due to the COVID-19 pandemic.
A Taiwanese company he knows of ordered pork that does not contain ractopamine from the U.S. in September, and the shipment is expected to arrive in mid-January, he said.
Lee's company is one of nearly 150 in Taiwan that have vowed not to import pork that contains ractopamine. He previously said in December that his company's sales have dropped more than 20 percent due to the ractopamine controversy.