Legislature approves directives to lift restrictions on pork imports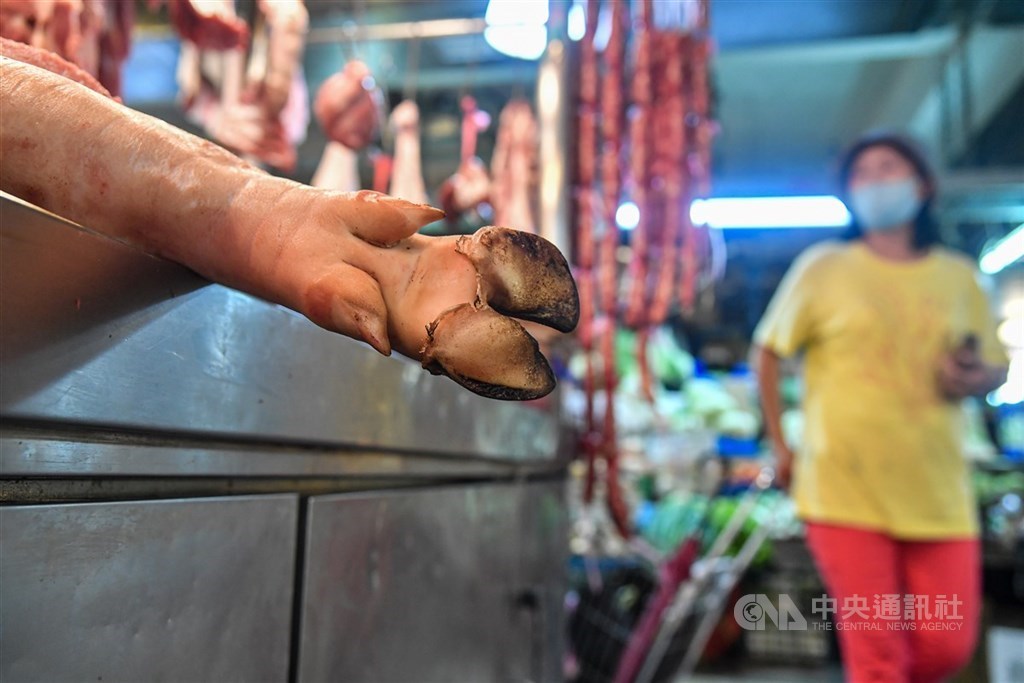 Taipei, Dec. 24 (CNA) The Legislative Yuan on Thursday voted to approve a slew of administrative directives related to the government's decision to lift its restrictions on imports of pork containing the controversial feed additive ractopamine and U.S. beef from cattle aged over 30 months.
Of the nine directives, eight were put forth by the Ministry of Health and Welfare to change Taiwan's existing regulations concerning standards for residues of veterinary drugs, labeling of the origin of packaged pork products, labeling of the origin of pork sold to food suppliers, and quarantine and examination procedures for imported beef.
Also included in the eight directives were regulations pertaining to imports of beef and beef products from the U.S. and Canada and the termination of existing regulations related to bulk food products.
Another directive, this one put forth by the Council of Agriculture, states that the manufacturing, dispensing, import, export, sale and display of β-agonists are banned in Taiwan; however, the use of ractopamine in cattle and pig farming in other countries does not fall under this directive.
Ractopamine is banned for such use in domestic livestock farming, and will remain so under the new policy changes.
The directives were announced shortly after President Tsai Ing-wen (蔡英文) said on Aug. 28 that Taiwan would open up to imports of U.S. beef from cattle over 30 months old and imported pork with acceptable levels of the leanness-enhancing drug ractopamine.
The change, which is scheduled to come into effect on Jan. 1, is widely viewed as an effort by the government to satisfy U.S. prerequisites for any negotiations on a bilateral trade deal.
Opposition legislators from the Kuomintang, the Taiwan People's Party and the New Power Party all objected to the policy change, citing health concerns.
Still, with Tsai's Democratic Progressive Party (DPP) holding 61 seats in Taiwan's 113-seat Legislature, there was little doubt that the directives would pass.
The government has been trying to reassure the public about the policy in recent months, pointing out that its residue standards meet or exceed those set by the Codex Alimentarius Commission and pledging to carry out batch-by-batch testing on arriving pork shipments.
Taiwan's current laws set the maximum residue level (MRL) in imported beef at 0.01 parts per million. Under the new standards, it will also allow 0.01 ppm of ractopamine in imported pork muscle and fat, 0.04 ppm in pork liver and kidneys, and 0.01 ppm in all other edible parts.
The government has also vowed to enforce strict country of origin labeling, so that consumers can decide for themselves whether or not to buy U.S. pork.