President sends congratulatory letter to new U.S. president: MOFA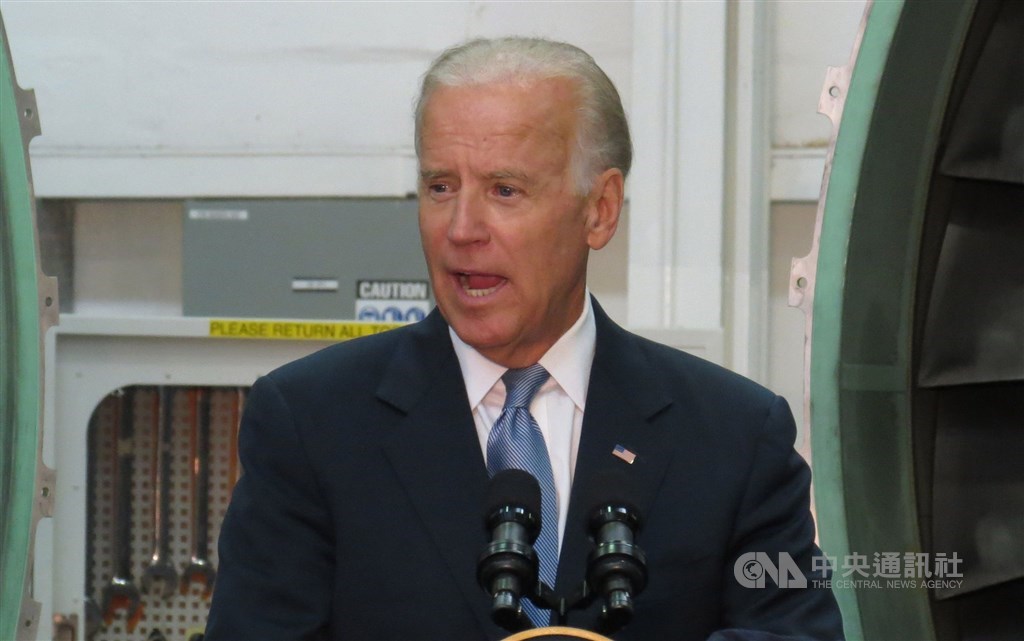 Taipei, Dec. 15 (CNA) President Tsai Ing-wen (蔡英文) has sent a congratulatory letter to U.S. President-elect Joe Biden, the Ministry of Foreign Affairs (MOFA) said Tuesday after the U.S. Electoral College affirmed his victory.
Biden was declared winner of the U.S. presidential election after the Electoral College cast their ballots with a final tally of 306 to 232 on Monday (U.S. Eastern Time).
"The letter was delivered by Taiwan's representative office in the U.S.," MOFA said in a press statement.
MOFA did not say when and to whom the letter was delivered.
In a press conference few hours earlier, MOFA spokesperson Joanne Ou (歐江安) said Taiwan will make sure that Biden feels its desire to deepen relations with the U.S. and "we are confident that Taiwan-U.S. relations will continue to grow in all aspects."
Tsai and MOFA have congratulated Biden on Nov. 8 on Twitter, Ou said.
On Nov. 13, Taiwan's representative to the U.S. Hsiao Bi-khim (蕭美琴) spoke with Biden's senior advisor, Antony Blinken, to exchange views on many important issues, she added.
The U.S. Congress will count the Electoral College votes and announce the election results on Jan. 6, 2021, prior to the inauguration of Biden on Jan. 20.
According to MOFA, Taiwan will again express its congratulations to the new U.S. administration through the appropriate ways and channels.
"We hope that both sides can build on the already firm foundation to further strengthen Taiwan-U.S. relations through closer cooperation," MOFA said.