KMT calls for Tsai to comment on CTi News license rejection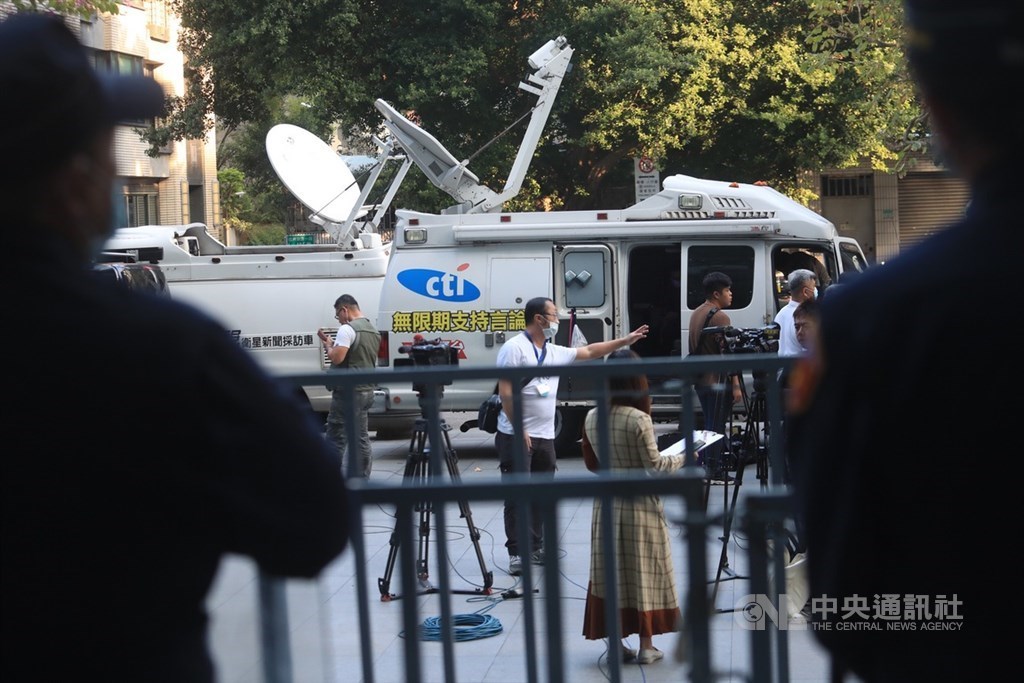 Taipei, Nov. 19 (CNA) The chairman of the nation's main opposition party on Thursday called on President Tsai Ing-wen (蔡英文) to make a public statement on the National Communications Commission (NCC) decision Wednesday not to renew the broadcast license of a cable news channel known for being critical of Tsai's government amid accusations the decision was an act of political retribution.
Johnny Chiang (江啟臣) of the Kuomintang (KMT) noted that NCC head Chen Yaw-shyang (陳耀祥) had insisted there was no political interference from Tsai's Democratic Progressive Party (DPP) in the telecommunications and broadcasting regulator's decision not to renew the license of CTi News.
However, many people find such statements of impartiality unconvincing, according to Chiang, adding that it is time for Tsai to address the nation on the issue.
Tsai and the DPP repeatedly said they respect any decision made by the so-called independent NCC but the KMT wants to hear her own views on the decision and for her to explain how the decision is not a violation of Taiwanese people's right to freedom of speech as stipulated in the nation's constitution, he said.
Chiang expressed concern that the decision will have a "chilling effect" that could undermine journalistic freedom in Taiwan and portend a wider clampdown on freedom of expression and government indoctrination, he warned.
Commenting on the issue a day earlier, presidential spokesman Xavier Chang (張惇涵) said as a democratic country ruled by laws, the president respects all professional decisions made by the independent NCC.
Under Taiwan's Satellite Broadcasting Act, all TV station licenses must be renewed every six years by the NCC, which decides whether to approve the application, based on the applicant's operational plans and their execution, record of violations, and efforts at addressing complaints by viewers, he added.
All seven NCC commissioners voted to not renew the license of CTi News, based on several factors, including the network's repeated violations of regulations and failure of its internal discipline and control mechanisms, according to the NCC.
The NCC was established in February 2006, and its seven commissioners are appointed by the government for four year terms which can be extended. This is the first time it has rejected a license renewal application by a news station.
However, critics of the NCC's decision say the decision represents a threat to media freedom and is clearly politically motivated as the channel is owned by the Want Want China Times media group, which also publishes one of Taiwan's main daily papers and has long been considered China-friendly and critical of the anti-China DPP.
Meanwhile, early Thursday a male suspect was arrested by police after he was found tearing down an NCC flag in front of the NCC building in Taipei and spraying it with green paint. The color green is associated with the DPP.
The suspect in his 40s surnamed Tien (田) later told police he was protesting the NCC decision to deny renewal of CTi News' license.
The case is being transferred to Taipei District Prosecutors Office and the suspect could be indicted for violating Article 141 of the Criminal Code which stipulates that anyone who insults a public official or public building is subject to a short-term prison sentence, commutable to a fine of no more than NT$3,000 (US$105.21).