Tsai congratulates Czech Senate president on re-election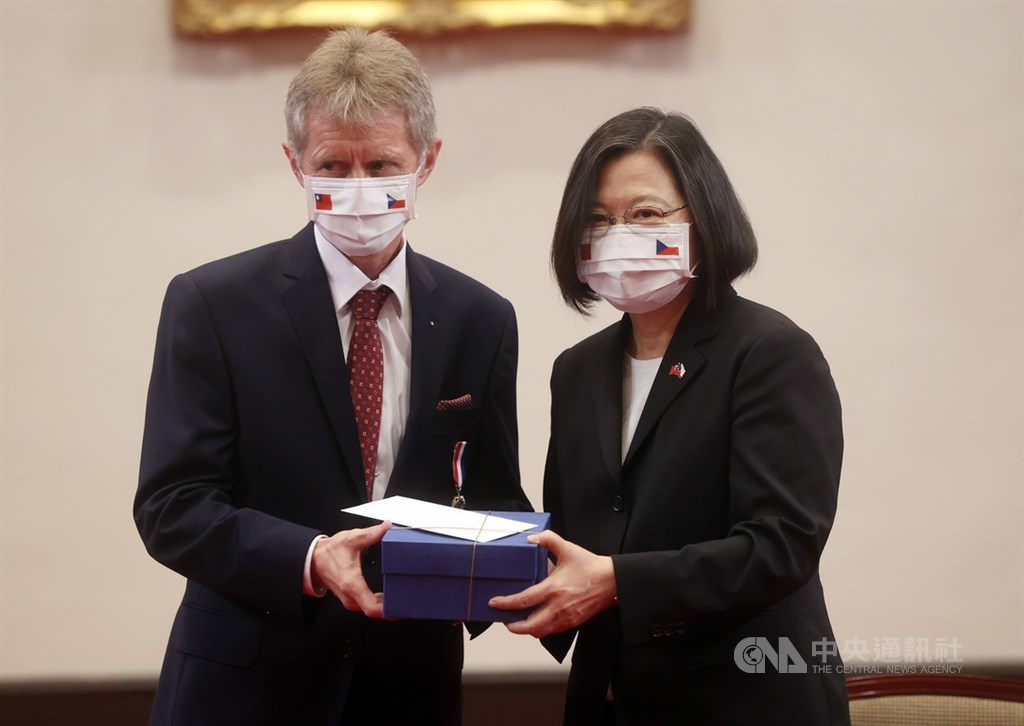 Taipei, Nov. 12 (CNA) President Tsai Ing-wen (蔡英文) tweeted her congratulations to Czech Senate President Miloš Vystrčil late Wednesday, after he was re-elected to the position in a nearly unanimous vote earlier that day.
Vystrčil, who has served as president of Czechia's upper legislative chamber since Feb. 19, was re-elected Wednesday with support from 73 out of 77 senators, according to Radio Free Prague.
"Congratulations to @Vystrcil_Milos on once again being elected #Czechia senate president. You are a true friend to all of us in #Taiwan & have inspired many with your principled leadership. We wish you a successful term & everyone in Czechia well in your fight against #COVID19," Tsai tweeted in English.
Meanwhile, Vice President Lai Ching-te (賴清德) congratulated Vystrčil and expressed his "deep respect" for the latter's "courage in the face of power and commitment to democratic values."
"I look forward to building on the foundation of friendship between Taiwan and Czechia, and to continuing to deepen our bilateral exchanges, working together to defend universal values and making even greater contributions to global society," Lai said in a Facebook post, adding that Vystrčil is welcome to visit Taiwan again.
Vystrčil, a member of the center-right Civil Democratic Party, led an 89-member delegation to Taiwan from Aug. 30-Sept. 4 to promote stronger economic and technological cooperation between the countries.
During the visit, he delivered a speech at Taiwan's Legislature in which he praised Taiwan's democracy and invoked John F. Kennedy's "I am a Berliner" speech by declaring himself "a Taiwanese."